German Blocked Bank Account: A Comprehe…
German Blocked Bank Account: A Comprehensive Guide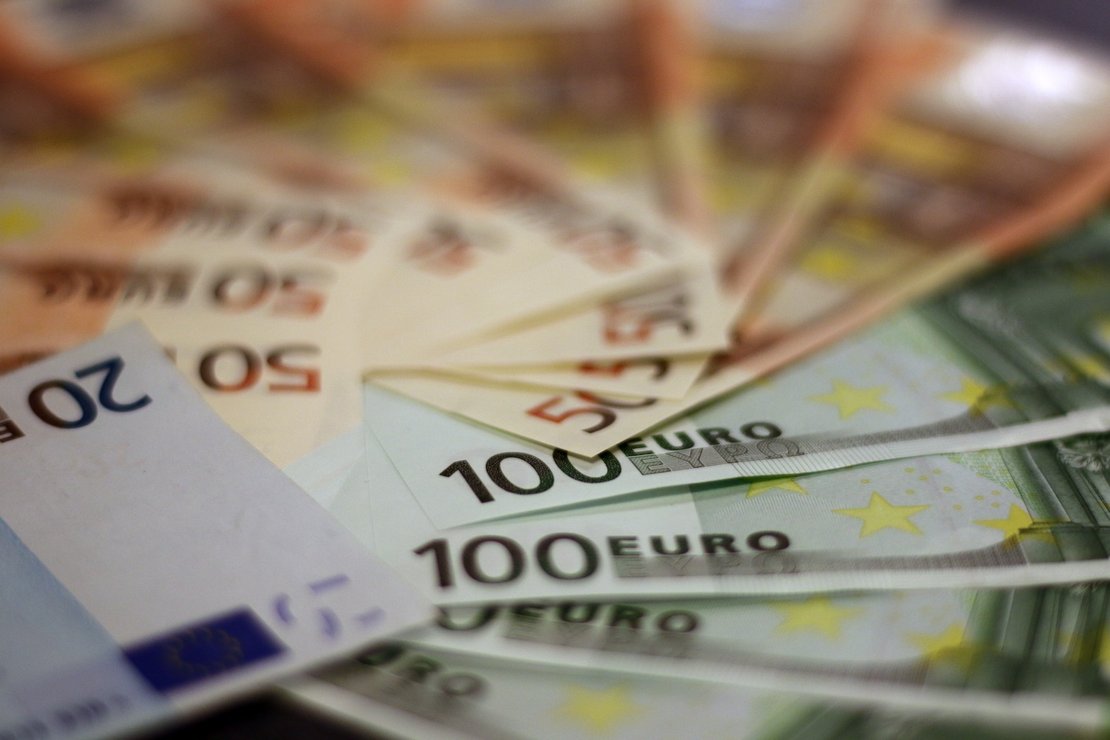 If you want to study in Germany, you'll need to meet certain requirements to obtain a student visa. One of these requirements is showing proof of financial resources to support your living expenses while in Germany. To do this, you can open a special bank account called a "Blocked Account."
This account is only for international students studying in Germany and requires you to deposit enough money to cover your expenses for one year. Once you have a Blocked Account, you can use it as proof of your financial resources when you apply for a German student visa.
German Blocked Bank Amount
Starting from October 2022, if you want to apply for a student visa to study in Germany, you will need to deposit at least €11,208 into a blocked account. This amount is based on the state funding for students in Germany called BAföG and is calculated to cover your living expenses for up to 12 months. However, the required amount may vary depending on your embassy/consulate, so it's best to check with them in advance.
Depositing this minimum amount in your blocked account will serve as proof of your financial resources to get a student visa. Remember that the required monthly minimum also serves as a maximum amount you can withdraw or transfer within a specific time frame unless you've deposited more than the minimum amount required.
In addition to a blocked account, it's also important to have health insurance to obtain a student visa. Some providers offer both a blocked account and a health insurance bundle to simplify the process for students.
To open a blocked account, you need to deposit a minimum amount of money required to live in Germany for one year. In 2023, this amount is €934 per month or €11,208 per year. This money is intended to cover basic day-to-day expenses for a student, such as food, accommodation, and transportation.
Remember that whether or not this amount is enough for you will depend on your lifestyle, but the city or area you live in will also affect your expenses. For example, Berlin is one of the least expensive major cities, while Munich is considered the most expensive.
Popular Banks Offering Blocked Accounts
Coracle
Coracle offers a blocked account service for a one-time fee of 99 euros with no monthly fees. Suppose you're a Bachelor's or Master's student. In that case, you can take advantage of their prime package, which includes a blocked account, free travel insurance for up to 6 months, and a simple sign-up to public health insurance for only 59 euros with no extra monthly fees.
When you choose to sign up for health insurance along with your blocked account, Coracle lets you select from different German public health insurance funds such as TK, Barmer, and AOK.
Expatrio
Expatrio is a company that helps students and job-seekers get their German visas and move to Germany.
Their website is available in English, Chinese, and Korean and is easy to use. Expatrio also offers a Value Package that includes extra benefits such as free travel insurance for up to 92 days, convenient sign-up for public health insurance with Techniker Krankenkasse, and a free ISIC student card for one year.
The set-up fee for Expatrio is only 49 euros, but they also charge a 5 euro monthly service fee, which you need to pay in advance. So if you need a blocked account for 12 months, it will cost you 109 euros with Expatrio. However, if you sign up for health insurance with them, the set-up fee is not applicable. The cost of health insurance depends on individual factors and starts at about 105 euros per month.
Fintiba
Fintiba differs from Expatrio and Coracle because they have an innovative app that allows you to open a blocked account, upload documents, and manage your payouts in Germany.
They offer the Fintiba Plus package, which includes a blocked account, health insurance with DAK, and free travel insurance. They also include other solutions such as Rent Deposit Guarantee, Fintiba Transfer, language learning offers, and a free ISIC card for three years.
While most other blocked account providers work with financial service providers, Fintiba works directly with the German Sutor Bank. Because of the extra security steps, their blocked account has a setup fee of 89 euros and a monthly fee of 4.90 euros. This monthly fee is charged as soon as you deposit money into the account, even before you arrive in Germany.
How to Open a German Blocked Bank Account
After being accepted into a German university, you will be eligible to register a Blocked Account. Given that significant money is at stake, you should use great care throughout all processes.
As each provider has various requirements for opening such an account, be sure to inform yourself thoroughly about the services and procedures.
Depending on the company you use, opening a blocked account for a German visa can cost somewhere between €50 and €150. If you apply by mail, you should consider any mailing expenses and additional certificates.
Required Documents
Valid passport.
Financial proof.
Application form.
Proof of admission.
A prepaid fee.
Application Process
Choose a bank. Deutsche Bank, Fintiba, Expatrio, and Coracle are a few well-known banks that offer blocked account services in Germany.
Fill out the application form. On your selected bank's website, provide full personal and academic information and your contact details.
Transfer the required funds to the blocked account. The minimum amount is normally €11,208, but this can vary according to the bank and the length of your stay.
Activate your account. After you arrive in Germany, you must activate your Blocked Account by visiting a bank branch in person.
You'll get a debit card after activation that you can use to take money out of your blocked account.
Remember that withdrawal limitations are in place, and you can only withdraw money to pay for your necessary living expenses in Germany.
The processing time for a blocked account application can range from one to six weeks. Since you cannot apply for your German visa until you obtain your bank's confirmation, be sure to start the procedure well in advance. The company you choose and the bank they do business with greatly impact the processing time.
*students may choose to share an apartment with other students, meaning the cost of accommodation and utilities can be much lower.

| Living Expenses | Berlin | Munich | Frankfurt |
| --- | --- | --- | --- |
| Accommodation* | 900.00€ - 2,000€ per month. | 1,000€ - 1,900€ per month. | 900.00€ - 1,450€ per month |
| Utilities* | 212.50€ - 463.64€ per month. | 231.82€ - 500.00€ per month. | 250.00€ - 453.33€ per month. |
| Meal | 8.00€ - 20.00€ per meal. | 9.99€ - 25.00€ per meal. | 9.00€ - 20.00€ per meal. |
| Transportation | 49.00€ - 90.00€ for a monthly pass. | 59.00€ - 70.00€ for a monthly pass. | 80.00€ - 100.00€ for a monthly pass. |
Frequently Asked Questions
How Much Can I Withdraw From a Blocked Account in Germany?
During your stay in Germany, you are only permitted to withdraw a maximum of €934 monthly.
Why Do I Also Need a Current Account?
Since you cannot withdraw money directly from a blocked account, you must have a current account for the monthly payments of €934 to be deposited there.
What Happens to My Blocked Account if I Don't Get a Visa to Study in Germany?
The money in your blocked account will be returned if your application for a German visa is denied. Your provider will deactivate your account and refund your money within a few weeks after receiving the Visa Rejection paperwork you obtained from the German Embassy, and your personal bank account information. Some service providers will additionally refund you for the account opening fee.
Can I Use a Different Type of Financial Proof Instead of a Blocked Account?
Other ways to show that you have the money necessary to pay for your stay in Germany during your studies include a scholarship, bank account statements from your parents, or a sponsorship letter from a German resident.
Related Articles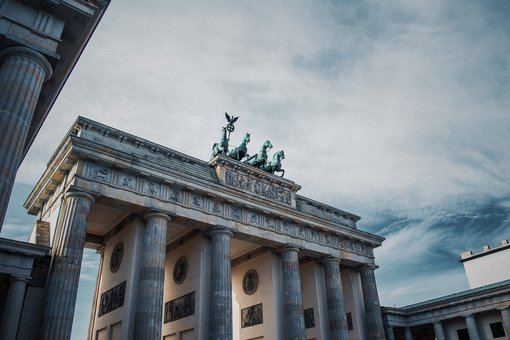 Read more about Studienkollegs in Germany (Preparatory Courses)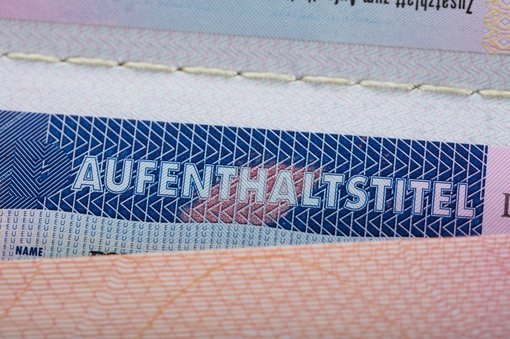 Read more about How to Get a Student Residence Permit in Germany