Canada Announces 18-Month Work Permit Extension for International Students
International Studies
Higher Education News
Mar 20, 2023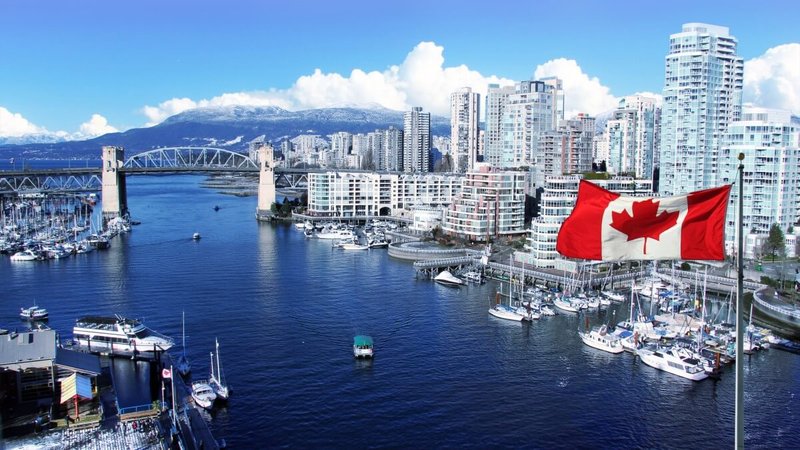 International graduates in Canada whose post-graduation work permits (PGWP) have recently expired or are about to expire will be able to apply for an extension for another 18 months, Canada's Immigration Minister Sean Fraser has announced.
Students who want to stay longer in Canada can apply for an extension of their open work permit as of April 6, 2023. Applicants will receive an interim work authorization which will enable them to continue working while waiting for the new work permit application to be processed, Erudera.com reports.
"Starting April 6, 2023, these measures will allow PGWP holders who wish to stay longer to opt in to a facilitative process to extend their work permit and will allow Canada to retain high-skilled talent," Immigration, Refugees and Citizenship Canada (IRCC) said in a press release.
PGWP are work permits given to international graduates that allow the latter to gain work experience anywhere in Canada after completing their studies at eligible Canadian designated learning institutions (DLI), which are colleges, universities, and other schools that have permits from the government to host international students. Under the PGWP program, international students can also obtain permanent residency in Canada.
The new immigration measure also applies to foreign nationals whose PGWP has already expired and those who qualified for IRCC's open work permit extension last year.
Individuals with expired work permits will be able to restore their legal status in Canada even beyond the 90-day restoration period, a policy adopted by IRCC to allow those who have lost temporary status submit restoration applications within 90 days.
Announcing the new policy, Minister Fraser said all tools should be used to support Canadian employers facing challenges in finding high-skilled workers.
"We need to use every tool in our toolbox to support employers who continue to face challenges in hiring the workers they need to grow," he said.
In 2022, almost 95,000 international graduates transitioned to permanent residence in Canada. This figure was 157,000 in 2021, the highest number of graduates to ever become permanent residents in the country.
IRCC's data indicate that about 127,000 international students' work permits expire this year; however, around 67,000 have submitted applications to become permanent residents and will not need to extend their right to legally get a job.
Additionally, immigration officials informed that there were over 286,000 international graduates on valid post-graduation work permits in Canada in 2022.
These measures are an attempt to help the labor market recover after the impact of the COVID-19 pandemic in Canada and around the world. Days ago, a Federal Court in Canada decided to allow international students to apply for study permits without them having to pay tuition fees beforehand.
>> Canada: Nearly 116% Increase in Study Permits Issued in Three Years
According to data from the Canadian Bureau for International Education, the number of international students in Canada has increased by 43 percent over the past five years, reaching a total of 807,750 students across all levels of study in the last year.
Indian students were the largest group, accounting for 40 percent of the international student population, followed by Chinese, who made up 12 percent.
© Barbara Helgason | Dreamstime
Related News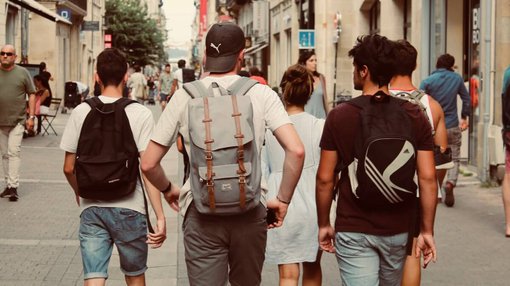 Over 700 Indian students who were told to return home a few months ago after submitting fraudulent admission letters to Canadian educational institutions will be given a second chance to support their case and remain in Canada.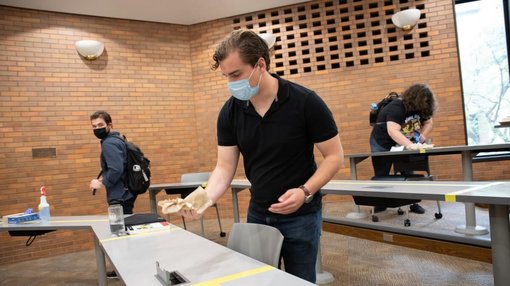 The University of Manitoba, the largest university in the province of Manitoba, has announced it will return to pre-pandemic protocols, ending the campus mask mandate from May 1, 2023.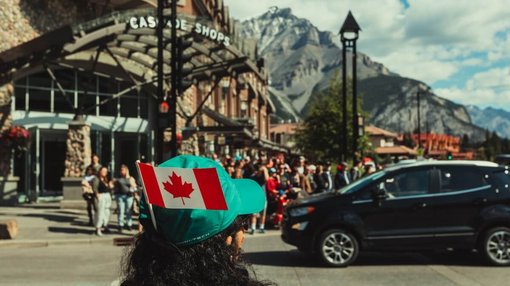 Canada continues to dominate as the most attractive country to pursue higher education, a new survey from IDP Connect, a leader in student marketing and recruitment, has revealed.