Top 20 Countries to Study Abroad as of 2020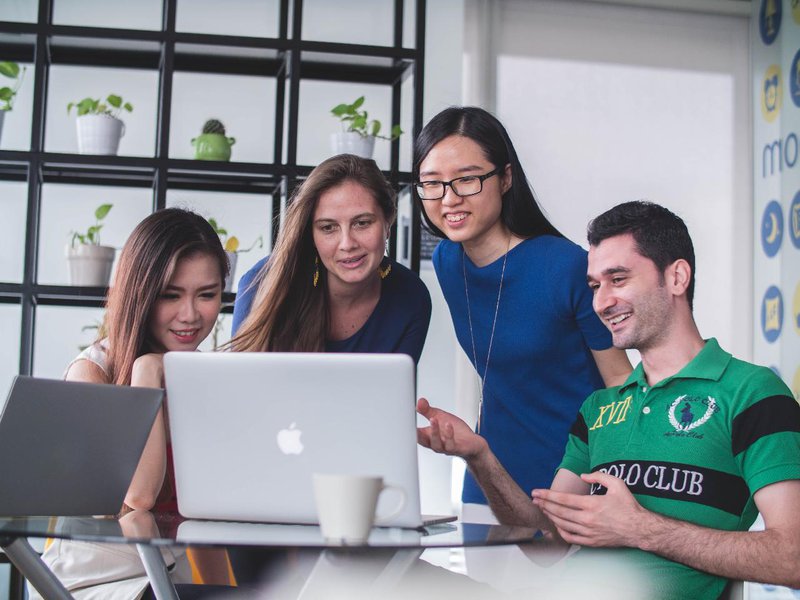 Studying abroad is one of the most beneficial experiences for a student. By pursuing studies abroad, students have the chance to grow both, personally and professionally.
However, there are many things that play a key role when it comes to choosing the right destination in the world to pursue higher education. The main factors based on which students choose the study destination include quality in education, cultural accessibility, affordability in living costs as well as the university tuition fees.
According to UNESCO, in 2017, there were over 5 million international students pursuing studies at universities worldwide.
There are many countries across the world which provide high-quality education and offer a wide range of benefits for international students.
Here's the list of top 20 most popular countries for international students:
1. United States
The United States tops the list with the largest number of international students. According to Project Atlas, in 2019, the US was the home to 1,095,299 international students in total. Amongst the reasons why international students choose the United States as their study destination are the flexible academic system and a multicultural environment.
US universities offer courses at different majors as well as many orientation programs, workshops and training in order to facilitate international students' journeys in the US.
According to Quacquarelli Symonds World Rankings 2019, US universities are ranked in the top 100 best universities in the world. Recently, Harvard has been ranked the first in the list of Wall Street Journal/Times Higher Education College Rankings 2021 for the fourth year in a row. The Massachusetts Institute of Technology has been positioned in the second place, whereas Yale University ranked the third.
2. United Kingdom
Ranked second after the United States, the United Kingdom is a host country of nearly 500,000 international students enrolling at the country's universities every year. According to 2018/19 statistics from the Higher Education Statistics Agency, there are currently 485,645 international students pursuing their studies in the UK.
Universities in the United Kingdom are listed among the best universities in the world and have a great reputation among international students.
Lately, the Oxford University ranked first in the list of Times Higher Education (THE) world rankings, for the fifth year in a row. Whereas, the University of Cambridge ranked third.
International students choose to pursue studies at UK universities for a variety of reasons. Initially, British universities offer 25,000 courses in more than 25 majors and are also considered affordable for international students.
Some of the most famous universities in the UK among international students are:
University of Oxford
University of Cambridge
UCL or University College London
Durham University
3. Canada 
Listed among the most peaceful nations in the world by the Global Peace Index, international students will definitely enjoy their stay in Canada as they will also be treated just the same as local students.
Despite this, the Canadian government supports international students in various disciplines such as telecommunication, medicine, technology, agriculture and many more.
International students are allowed to live and work in Canada for up to three years after graduation, under Canada's Post Graduation Work Permit Program (PWPP). Moreover, students are also allowed to work for up to 20 hours in a week, during a semester.
According to Project Atlas, there were 435,415 international students in total pursuing studies at Canadian universities during the academic year 2018/19, the number increased in the academic year 2019/20 with more than 500,000 international students. Whereas, data by Immigration, Refugees and Citizenship Canada (IRCC) show that there were 642,480 international students in Canada during 2019.
4. China
Over the years, there was a high demand among international students to study at Chinese universities. The number of international students in the country has increased since the mid-1990s, making China one of the leading study destinations in the world.
In 2018, data showed there were around 490,000 international students pursuing studies at Chinese universities who were nationals of nearly 200 different countries and regions worldwide. Whereas, according to Project Atlas data, the number has increased in the past year with 492,185 international students in total.
Despite access to high-quality education, international students in China also have the chance to study at affordable prices.
Chinese universities also offer partially and fully-funded scholarships, most of which are allocated for language studies, for both Master and PhD levels.
Moreover, China has also been working to make its universities top universities in the world, especially by undertaking different initiatives, which have resulted in Chinese universities significantly improving performance, positioning higher than ever in university world rankings in the recent years.
For the first time in the history of Chinese universities, Tsinghua University became the first Asian university to be ranked among the top 20 best universities in the world by Times Higher Education World University Rankings 2021 (THE).
5. Australia     
Known for kangaroos, clean air and water, Australia also offers many opportunities for international students. It is considered one of the most popular study destinations for international students among English-speaking countries.
Students prefer to continue studies in Australia due to quality in education and reputation of universities, lower fees as well as a multicultural environment where students will get to meet people from all over the world.
University of Melbourne
International students in Australia are also allowed to work 20 hours per week and cover their personal expenses during their stay in the country. In the academic year 2019/20, the number of international students in Australia was 463,643.
6. Russia    
Many famous mathematicians, physicists, engineers and professionals in natural sciences have origins from Russia.
There are around 750 universities in 82 regions in the country, and these higher education institutions offer hundreds of majors in Bachelor, Master, Postgraduate programs, internships and more.
International students choose Russia as their study destination initially because its diplomas are recognized in many countries across the globe. By studying in Russia, international students could get not only a Russian Diploma but also a diploma from a European university because several universities in Russia implement joint programs with other universities.
In 2019, the number of international students in Russia was 353,331.    
7. France
By studying in France, students can explore the rich culture of France, become part of a diverse environment with students from across the world as well as gain a lot of knowledge during their academic development.
French universities are known to often organize seminars, workshops, conferences and many important activities for students. According to Project Atlas data, 343,386 international students were enrolled at French universities during 2018.
French universities are also ranked among the world's best universities. This year, five higher education institutions in France have been ranked in the top 200 by the Times Higher Education World University Rankings 2021 (THE).
8. Japan
Considered a very clean country with an interesting culture, Japan is often ranked in the top 10 countries offering quality education.
Due to its advanced higher education institutions, Japan is one of the desirable study destinations for international students. Among other reasons why overseas students choose Japan to pursue studies is also because Japan is known as a safe place to live, with a good health insurance system and is a very welcoming country for people from different cultures. English speaking persons could easily find good jobs in Japan.
According to the Japan Student Services Organization, the number of international students in Japan in May 2019 was 312,214.
9. Germany
Considered Europe's most industrialized country, Germany has been the host country of almost 302,157 international students in 2019/20 and the demand among students to pursue studies in Germany remains high.
Diplomas issued by German universities are recognized and respected in the labour market globally. In addition to quality education, international students in Germany get to see well-known museums, cinemas, beautiful lakes, mountains, castles, and more. In spite of this, Germany is also considered a safe country and offers economic stability.
10. Turkey
Linking the East and West, Turkey also provides many things to international students, starting from good quality of education to ancient history. International students choose Turkey to pursue their studies because it is considered a student-friendly country and Turkish universities are recognized worldwide. There are modern campuses, and several universities offer English programs.
Middle East Technical University in Turkey
Moreover, Turkey is one of the countries participating in the Erasmus + program and many other exchange programs which support students' and lecturers' mobility. Studying in Turkey is also affordable because tuition fees are lower compared to many European countries. In addition, there are also many scholarships available for students in Turkey, which do not cover only university fees but also the accommodation, transportation as well as health insurance.   
According to 2019 data, 154,509 international students chose Turkey to continue higher education. 
11. Spain  
Spain has been the hub of 125,675 international students in total during the 2019/20 academic year. By studying in one of the 74 universities in Spain, international students will benefit and grow a lot professionally. Spain offers an advanced education system and huge learning opportunities.
In addition to the most popular cities, Madrid and Barcelona, students in Spain have the chance to enjoy many other beautiful parts of Spain, especially in the countryside.
Moreover, another benefit of studying in Spain is because students could have the chance to learn the Spanish language, which is among the three most spoken languages in the world. Compared to other countries in Europe, tuition fees and living expenses in Spain are also affordable.
12. The Netherlands
The country of tulips, windmills and bicycles, the Netherlands is among the best study destinations for international students. Around 16 per cent of international students in the Netherlands come from different countries worldwide, meaning it shares one of the highest percentages in Europe.
Students of the University of Amsterdam, the Netherlands
Education in the Netherlands is highly valued as the Dutch universities meet all international standards and have gained a reputation among international students. In 2014/2015, international students pursuing studies in the Netherlands came from 157 different countries, including China, Belgium, Germany, Spain and more.
The Netherlands offers many degrees taught in English as it is one of the first non-English speaking countries which started to offer study programs in the English language. According to data from Statista, there were 85,955 international students in the Netherlands in 2018.
13. United Arab Emirates
By studying in the United Arab Emirates (UAE), international students will have the opportunity to learn a lot of things about the culture there. Many higher education institutions, whether public universities or private colleges, are accredited by the UAE's Ministry of Higher Education and Scientific Research (MOHESR).
New Campus of Zayed University in Dubai, UAE
In 2017, UAE was the home of 77,469 international students in total.
14. New Zealand
Despite being a picturesque country, the quality education system and qualifications recognized globally, make New Zealand a country which offers a lot of benefits to international students.
Heading to New Zealand for studies, international studies will become part of universities well equipped, with the latest technology for research in various fields.
Moreover, New Zealand offers full support to international students and people there are free of prejudices. New Zealand's universities are highly sought by international students because several universities across the country are ranked in QS World Rankings* and Times Higher Education Rankings. In 2019, New Zealand welcomed 52,995 international students in total.
15. India
Due to its quality education, good programs, lower fees as well as an interesting culture, India is also one of the desirable countries for international students. Indian universities offer programs in different fields, especially technical studies, which is considered the most advanced field in the country.
According to the All India Survey on Higher Education (AISHE) 2018-19, there were 47,427 international students who continued their higher studies in the country, a figure which is expected to rise to 200,000 by 2023.
Living in India is considered economical for international students. In addition, the country offers several scholarships, the opportunity for loans as well as other financial support for students.
By studying in India, international students will have the chance to explore interesting culture, and not only; as there are many captivating places to visit in India.
16. Sweden
Sweden is an ideal place to follow higher studies, as it offers a world-class education in many majors. It has an excellent education system and is the home of several universities ranked among the best universities globally.
Among the main reasons why international students choose Sweden is because higher education is mainly for free for international students coming from the EU/EEA.
According to Project Atlas, in the academic year 2019/20, Sweden has been the host country of 38,334 international students in total.
17. Italy
Known as the centre of the Renaissance, Italy is popular for amazing food, wonderful museums, art, fashion and more. Being an international student in Italy means gaining a quality education.Around 32,000 international students pursue studies in Italy, including independent students as well as those coming through exchange programs.
University of Torino, Italy
There are several reasons why Italy is among the favourite countries for international students. First, Italy provides advanced study programs in many scopes, including arts, architecture, design and more. Italian universities have worked in research in fields such as astronomy, climate change, solar technology and more.
Italy has had a crucial role in the higher education sector with the well-known "Bologna Reform", and universities perform well among the world university rankings.
In addition to this, students get to learn the Italian language, which is one of the official languages of the European Union and Organization for Security and Cooperation in Europe (OSCE).
18. Finland
Known for having one of the best education systems in the world, Finland attracts many international students every year. In 2019, there were 31,913 international students pursuing studies at Finnish universities, making Finland a diverse country.
In order to facilitate international students in Finland, most universities there appoint international student ambassadors. Despite having the education system ranked as the best in the world, among the reasons why international students choose Finland for studies is because several universities there offer more than 400 English-taught programs.
19. Denmark
Denmark has many things to offer to students coming from countries around the world. In Denmark, there are many reputable universities, among them:
The University of Copenhagen
The University of Southern Denmark
Aarhus University
Universities offer competitive programs and a considerable number of them are taught in English. International students in Denmark could also benefit from government scholarships. In 2019, all 30,733 international students pursued studies in the country.
20. Norway
According to surveys, students at Norwegian universities are satisfied with the interactive and diverse study environment there. International students head to Norway as studying there paves the way for better employment in the future.
Moreover, international students who need more money while studying in Norway are also allowed to work part-time. During the academic year 2019/20, 24,155 international students in total decided to continue their studies in Norway.
Norwegian University of Science and Technology
Many well-known people have studied at Norwegian Universities, including Fridtjof Nansen who is a Nobel Peace Prize Winner in 1922.
Related News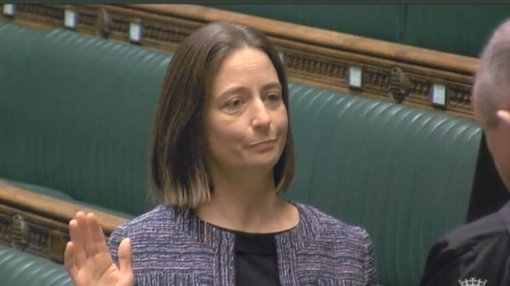 Carol Monaghan, a member of the parliament in Scotland, has expressed her opposition to the recent immigration rules introduced by the UK government, which will ban international students from bringing their family members to the country with them.
United Kingdom
May 27, 2023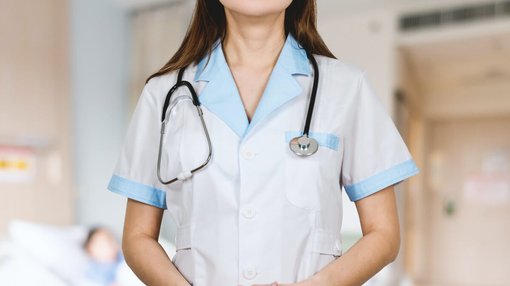 Germany has announced two new regulations to attract more nursing students and alleviate the nursing shortage.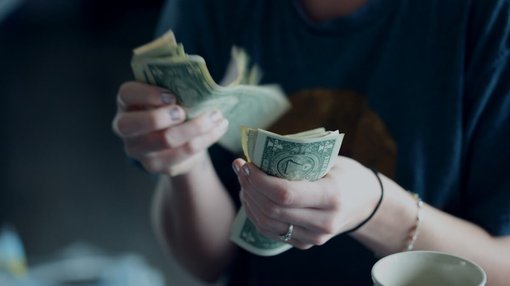 Student loan borrowers will soon have to start repaying their loans after a three-year pause on payments, the US Education Department has confirmed.
United States
May 25, 2023