Study in United Kingdom
Home of Bowie, Shakespeare, and The Queen
The UK has a leading position in higher education, innovation, and scientific research, which attracts international students from all over the world to pursue their studies here. Its academic brilliance is not the only thing bringing international students to UK premises.
Find your program
Use this search box and filters to browse Erudera's study program database.
Erudera's Complete Guide to Studying in UK as an International Student
The United Kingdom is one of the world's best countries for producing qualitative scientific research. This excellence is also reflected in other academic sectors, especially in the quality of graduates UK universities create. Thousands of international students head towards UK universities each year, wishing to be part of an education that sets forward their careers.
Culture thrives in the UK, and there are numerous opportunities to advance academically and practice the language. The UK has a rich history, exciting heritage, and it is also one of the most diverse countries in the world. The higher education system is world-renowned, people are friendly, and the cost of living is affordable, making the UK an ideal place to study abroad.
Facts
The University of Oxford in the UK is the oldest university in the English-speaking world. There is evidence of teaching as early as 1096.
Did you know that the British drink around 100 million cups of tea each day, which means about 36 billion per year?
Reasons to Study in The UK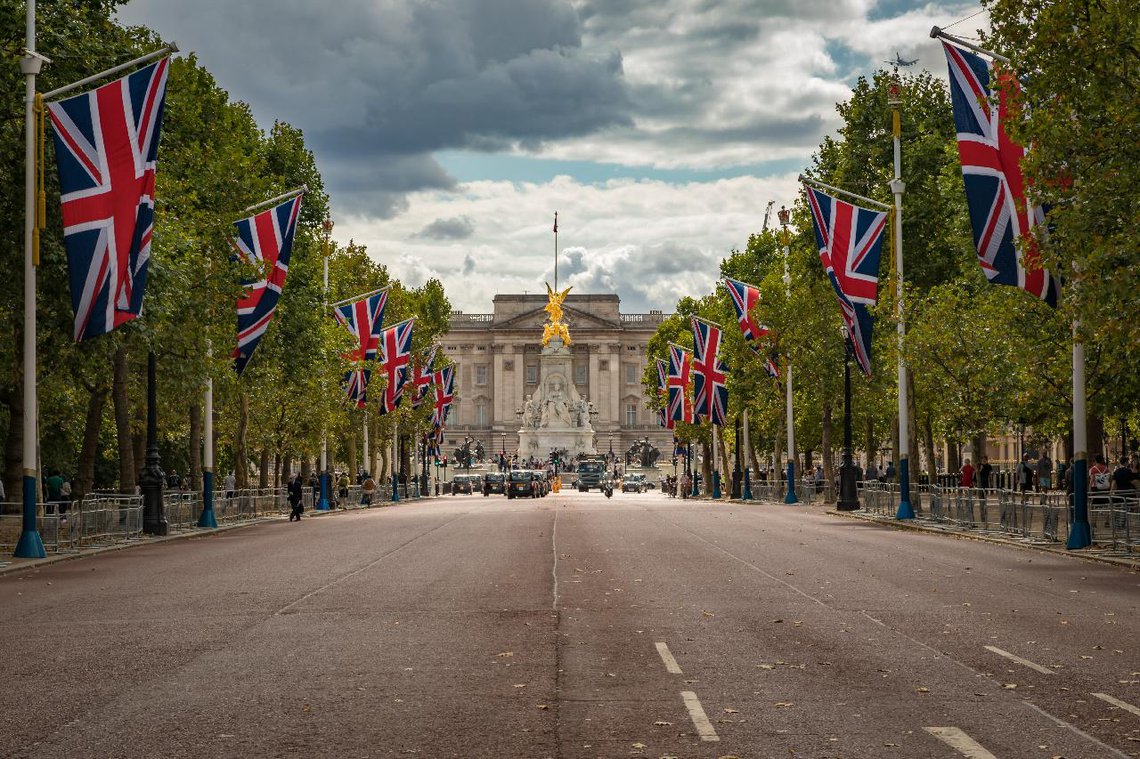 Excellent Academia
The UK has been renowned for its quality of education for centuries now, with its universities ranking among top global universities. Eighteen UK universities have been ranked among the top 100 in the QS World University Rankings for 2021, with four of them ranking in the top ten! These world-leading universities offer the knowledge necessary for a better future.
Work Opportunities
This country offers numerous work opportunities for international students, especially once the new Graduate Route, which allows international students to stay in the UK for up to two years and look for employment, is released in 2021. Students may also have the option of relocating to the UK permanently if they find employment related to their study field. This should be among the top reasons to study in the UK for international students.
Cultural Exchange
In a country where 485,645 international students gather to pursue their qualifications, cultural exchange is inevitable. Students learn more about different cultures, customs, and traditions, which allows them to become knowledgeable individuals. Learning about other cultures is one of the most incredible things about studying abroad.
Global Connections
Among the reasons to study in the UK is also the opportunity to create as many global connections as possible. Unless you are staying in your room all day, you will definitely create numerous new connections around the world. You will make new friends, new potential business partners, or even potential employers. The UK offers all these and more.
Worldwide Recognition
Having your qualifications recognized worldwide is among the top reasons to study in the UK for international students. This is the simplest way to create a global career and enter the global labor market. British qualifications are recognized and highly valued by employers around the world. UK universities offer cutting-edge education, using some of the world's latest technologies across their degree programs.
Best Schools in United Kingdom
UK Higher Education System
The higher education system in the United Kingdom is recognized worldwide for its outstanding command of academia. Higher education in the UK comprises 143 universities, where competition is usually quite intense. Undergraduate courses typically take three years to finish in England, while in Scotland, an undergraduate program will typically take four years to complete.
Numerous universities in the UK offer what is known as "sandwich courses," including 4-year undergraduate programs, with one year in the workplace (usually in the 3rd year). Postgraduate programs in the UK offer a wide range of options to choose from, with master's programs typically taking 1-2 years to complete and Ph.D. programs taking three years.
Studying in UK Advice and Tips
Similar Study Destinations