Global MBA (UCA)
Berlin School of Business & Innovation

Master degree
Germany
English
14,150 EUR
February, May, July, October
2 Years
On Campus
Berlin School of Business & Innovation official website
You can find further program details on the university's official website.
Study in Germany and benefit from reduced fees when you apply for the Global MBA programme. Save up to 40% on your tuition fees! This offer is effective June 2022. Terms and conditions apply*.
Why study this programme
This programme is offered in partnership with the University for the Creative Arts, an institution that has been ranked 13th out of all UK universities in The Guardian League Tables 2020 and ranked 7th in business, marketing and management (The Guardian League Tables 2021).
Throughout the 18-month programme, you'll have the opportunity to learn the skills needed to work in the global economy. You'll also pick a pathway based on your career goals: Entrepreneurship, Project Management, HR Management and Marketing Management. Modules on the programme include: Marketing and Business Environment, Strategic Management and Leadership as well as Accounting and Managerial Finance.
The Annual Student Survey 2021 revealed that:
89% Satisfied with the efficiency and friendliness of the BSBI staff overall - Source: BSBI 2021 Annual Student Survey
88% Satisfied with the assistance provided in terms of Visa Guidance, including SERS Immigration Support - Source: BSBI 2021 Annual Student Survey
Adding value to your degree with a professional short course certificate.
In addition to your programme modules, BSBI offers Professional Certificate courses that are designed to help you develop your career path and succeed in your industry of choice.
You will have the option to choose from:
Data Analytics: this course enables business managers to integrate data-driven decisions and develop the thorough theoretical background required to succeed in this field.
Digital Marketing and Social Media: you will gain indispensable skills in social media and digital marketing so you can stay ahead of the competition.
Financial and Business Modelling: this course can help you make advanced level decisions that enhance the value of your organisation.
Project Management: this programme teaches you leadership skills and how to effectively address constraints including scope, time and budget.
Character Development - Leadership and Strategy: you will develop skills in innovation and entrepreneurship whilst leading from the front.
Why study in Berlin
Alongside studying, you'll have ample opportunities to expand your professional network through class visits by interacting with other ambitious students on your programme. You might even find your next business partner. You'll be based in the start-up capital of Europe, Berlin, meaning you'll be surrounded by a number of excellent employers, many of whom are keen to offer internships to ambitious students. .
International Study Experience:
Our Global MBA programme is offered at our main campus in Berlin and is also available as part of our International Study Experience which provides students the opportunity to start their studies in Paris, France, and complete their programme in Berlin at BSBI.
*Terms and Conditions:
To secure the offer, a minimum deposit of €2,000 must be paid before the deadline.
This offer cannot be used in conjunction with any other offers or scholarships.
Terms and conditions of the Study Agreement are still applicable.
This offer is effective June 2022.
Entry Requirements
Minimum age: 21
Academic qualifications: Strong undergraduate degree from a recognised university. If you do not meet the academic requirements, you may be assessed on relevant work experience. You must have at least 3 years of management experience. 
English language requirements: 
Official English Tests
IELTS – minimum OS 6.0 (with min 5.5 in each component);
Password test – minimum OS 6.0 (with min 5.5 in each component);
PTE (Academic) – minimum OS of 56 ( with min 51 in each component);
TOEFL IBT OS 80 (Listening 17, Reading 18, Speaking 20, Writing 17);
Cambridge English Advanced (CAE) or Cambridge English Proficiency OS 69 (min 162 in each component)
LanguageCert International ESOL SELT OS B2 Communicator High Pass (min 33 in each component)
Duolingo test with an overall score of 105
Applicants who achieved a bachelor's degree or above* from a recognised university (according to ECCTIS UK), where the Method of Instruction was entirely in English (teaching and assessment) must submit a Medium of Instruction Letter
Canadian nationals who have completed a bachelor's degree at an English-speaking University must submit a Medium of Instruction Letter
West African Certificates (WAEC AND NECO only) as a stand-alone with a minimum of C6 in English and issued within the last 5 years. Kenya Certificate of Secondary Education (KCSE) is also accepted with an overall grade C or above. For Tanzania and Cameroon, we request an IELTS (or equivalent certificate).
WAEC/NECO must be enhanced by a successful (50%+) Internal English Assessment if issued more than 5 years ago.
Cambridge IGCSE, Cambridge AICE certificates
International Baccalaureate Diploma can be accepted if: English Syllabus A: Standard or Higher Grade 4, or above and English Syllabus B: Standard Grade 5 or Higher Grade 4, or above
Nationals of a majority English speaking country who have taken their academic qualifications in that country, do not need to sit an English test ( Antigua and Barbuda, Australia, The Bahamas, Barbados, Belize, Dominica, Grenada, Guyana, Ireland, Jamaica, Malta, New Zealand, St Kitts and Nevis, St Lucia, St Vincent and the Grenadines, Trinidad and Tobago, UK and USA
*Above bachelor's degree can be postgraduate certificate, postgraduate diploma, master's degree, etc.
Register to shortlist this program and continue your education journey with Erudera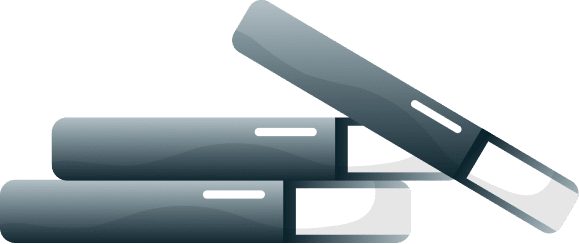 If you register for free you can:
Get all available programs details

Browse other similar programs

Get official website links

Add program to your personal shortlist

Get personalized recommendations

Continue your journey with Erudera
Benefits of using Erudera during your university application journey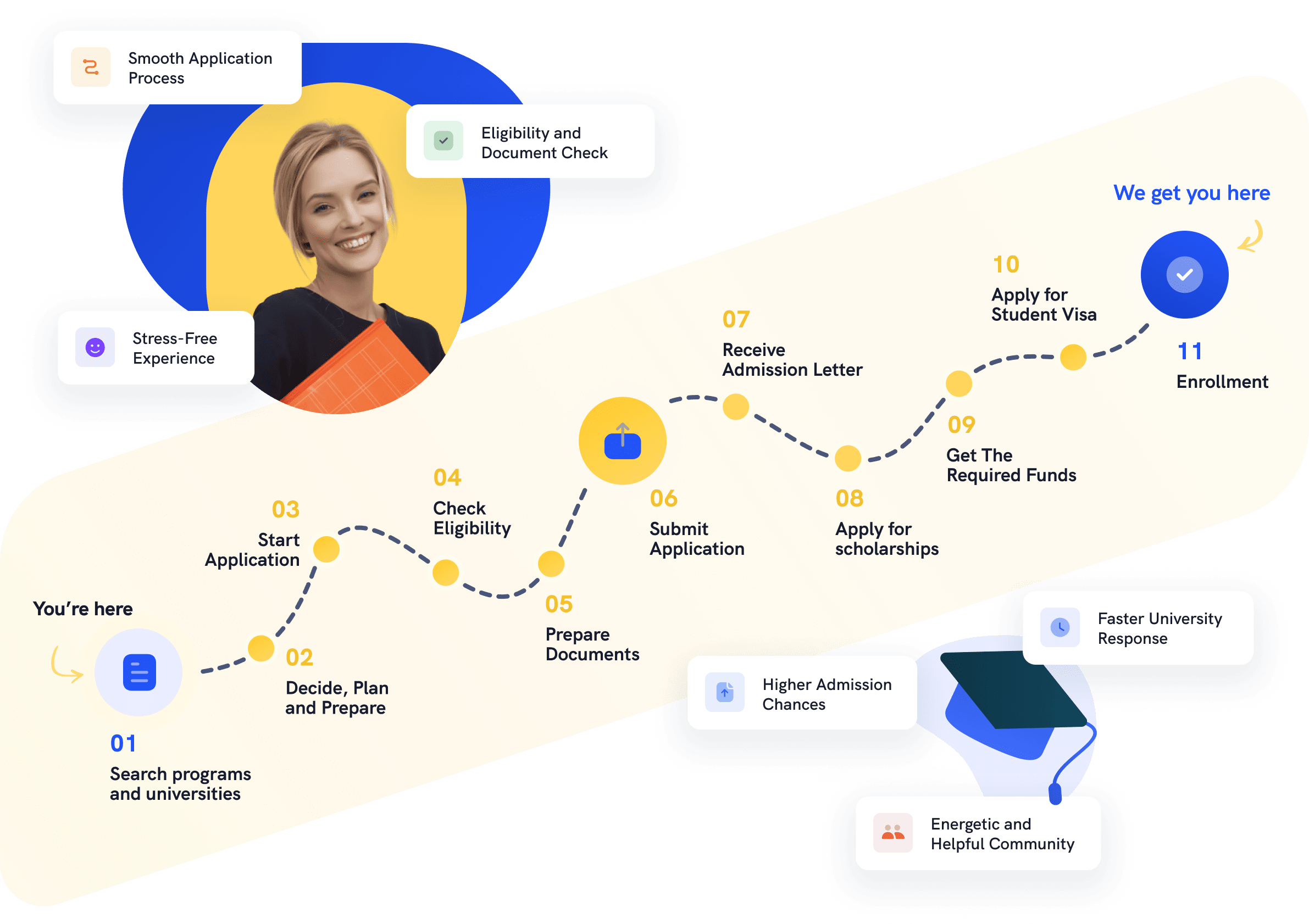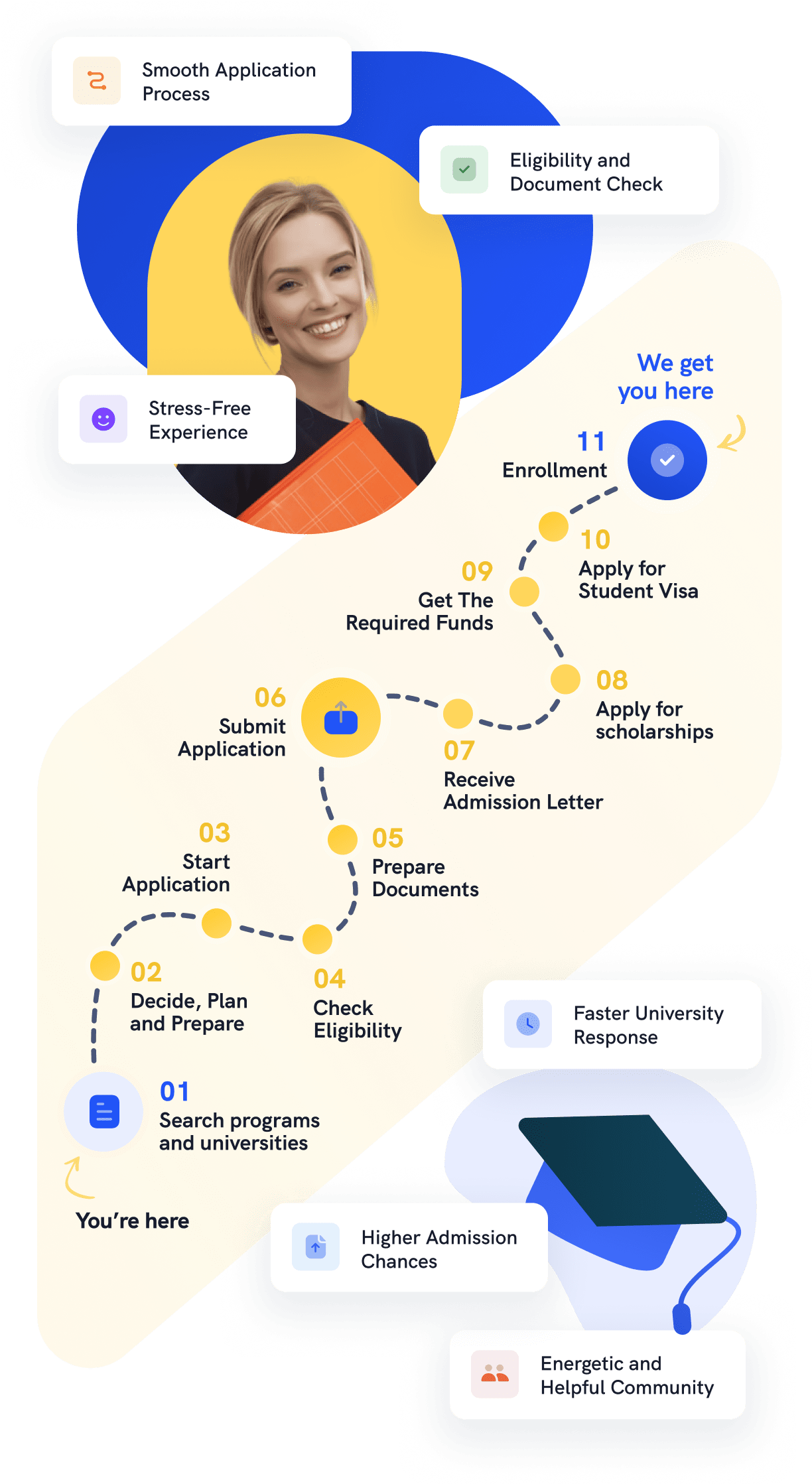 What students are saying
Discover why so many students choose Erudera to help them on their education journey.
Start Your Journey
Join 1+ million students who use Erudera.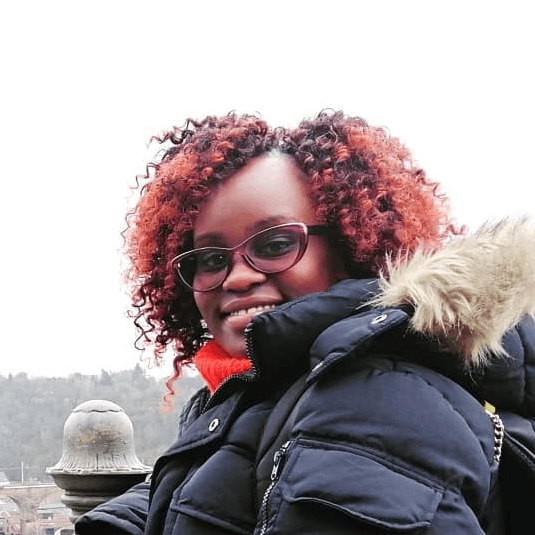 Sheila M
Student from Kenya who used Erudera
"A friend suggested that I should try Erudera. At this point, I was desperate, but I thought I'd give it a go. Erudera provided me with a shortlist of universities in Germany that I was eligible for. I applied and got admitted to the University of Siegen, Germany. I chose Masters in Economic Policy as my major."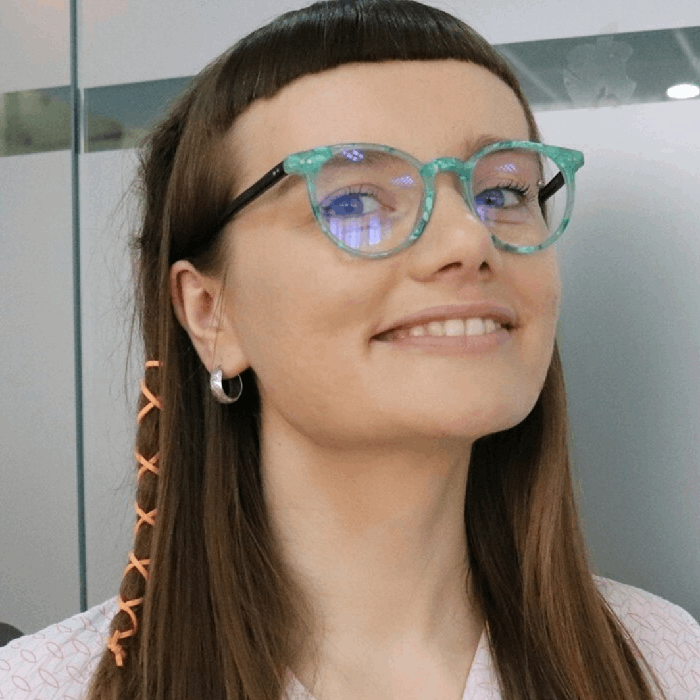 Ardiana B
Student from Kosovo who used Erudera
"Erudera made my dream of studying abroad a reality. I'm now studying Astrophysics and Cosmology on a fully-funded scholarship at the oldest university in the world in Bologna, Italy. I wish more people knew about this platform."