Study in Iceland
The Land of Fire and Ice
Iceland has quite a unique natural environment. As the country is not as big in size, people can drive around the island in approximately 16 hours. For international students who want to study in Iceland, this could be a great opportunity to explore the gems of the country on a free day.
The lunar landscapes, the numerous beautiful waterfalls, ice caving during the winter, and whale watching are not all the characteristics of the country. Iceland's education system is also one to praise. In a study conducted in 2016, Iceland ranked as the third most literate country in the world.
Erudera's Complete Guide to Studying in Iceland as an International Student
Iceland has a great education system with the literacy rate in the country being 99%. The country's unemployment rate is quite low and what is best - international students get to benefit from excellent education and come out of the universities with new knowledge, career opportunities, and memories that will last a lifetime.
An interesting fact about Iceland is the fact that the country is mosquito-free. It also has dark and crystal beaches, everlasting summers and on top of that, Iceland is ranked as the fourth happiest country in the world. Also, the majority of the Icelanders speak English, therefore international students who do not speak Icelandic, will not find themselves lost with no ways to communicate.
Facts
The Alþingi is the national parliament of Iceland. It is the oldest surviving parliament in the world - founded in 930 AD.
Iceland is ranked as the third most literate nation in the world.
Iceland is one of the most eco-friendly countries in the world.
Reasons to Study in Iceland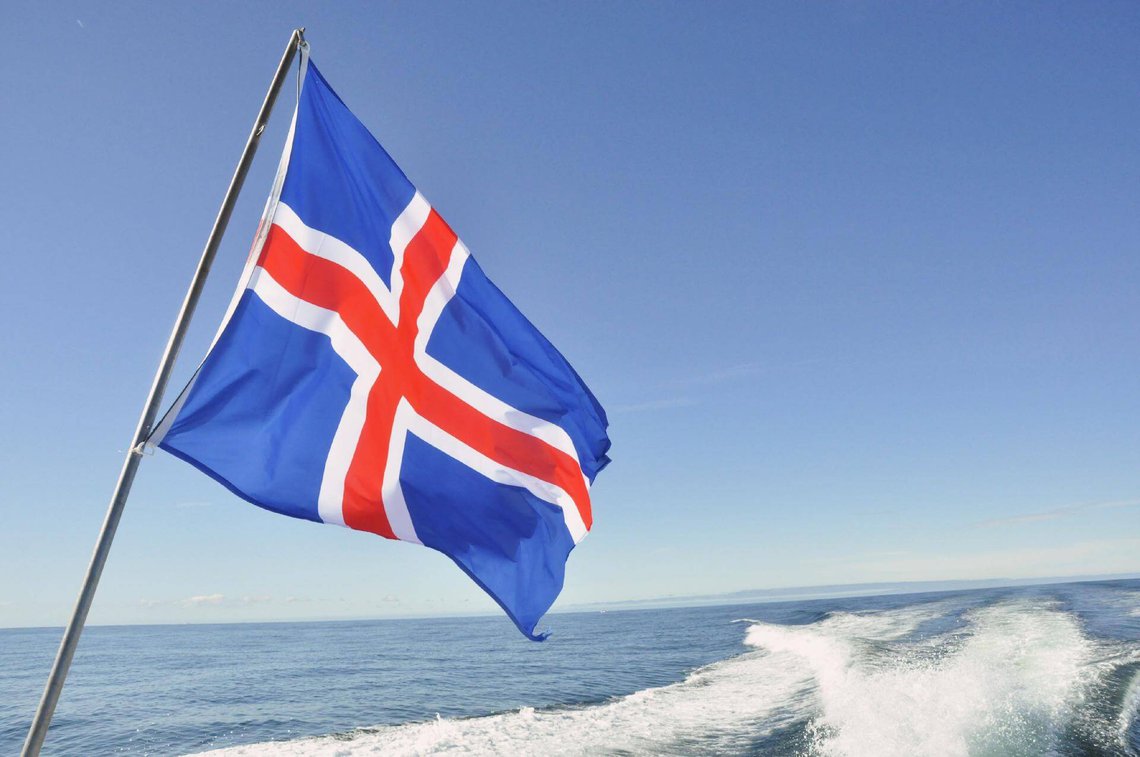 Icelandic Institutions
At the higher education level, Iceland has seven universities that are accredited nationally. As the country is one of the most literate countries in the world, it is clear that its higher education institutions offer a great quality of education. And, what makes them even better is that public universities do not charge their students with tuition fees.
Working
As a student, you are allowed to work in Iceland while you are studying. International students with an EEA/EFTA citizenship will not need a work permit and don't really have work restrictions. Those who are non-EEA/EFTA citizens do have to apply for a work permit, and are allowed to work up to 15 hours per week during the school year. Of course, if you are working you are expected to pay taxes, regardless of your status.
Traveling
The traveling spots of the country of ice and fire are plenty. If you have never seen a whale up close, you can take a tour and see them in the town Húsavík, which has been named the whale-watching capital of Europe. What is more, if you wish to see the sunset at midnight, you can do so between mid-May to mid-August.
Cultural roots
Founded more than 1.000 years ago, Iceland is the oldest democracy in the world. Its people up to today have preserved their traditions, customs, and language. The cultural roots of Iceland can be seen in the fact that they still speak the ancient language of the Vikings. Icelanders have even formed new words in their own language, rather than allowing foreign languages to influence their lexicon.
Safety
Iceland is considered to be the safest country in the world. It has been voted as such for 12 years in a row. One might think this as an inconsistent fact with all the volcanoes and glaciers in the country, however, Icelanders and tourists do not seem to mind them and they organize volcano tours for visitors.
Higher Education System in Iceland
The education system in Iceland is pretty much the same as in other European countries. Iceland too, as many European countries adopted the Bologna Process. There are seven universities in total in Iceland, four of which are public universities, and the other three are private. Higher education in Iceland is divided into three cycles: Bachelor's, Masters and Ph.D. degrees.
International students comprise 5% of the student population in Icelandic higher education and Iceland continues to welcome internationals every year. As a student, if you decide to study in Iceland you can expect to be hosted by one of the most innovative countries in Europe and the safest worldwide.
Entry requirements in Icelandic universities differ from one university to the other. Usually, all the information about the admission requirements can be found on the university website. In general, the main requirements of Icelandic universities are: having a school certificate or diploma, transcripts, letters of recommendation, proof of funding (for self-financing students).
As Icelandic universities have undergraduate programs that are mostly taught in Icelandic, students applying to these programs should either submit proof of language proficiency, or they can receive preparatory courses prior to their study commencement. If you already have an undergraduate degree, you can continue your Master's studies in English.
The greatest thing about higher education in Iceland is that students do not have to pay for tuition fees at public universities. Even students who come from a third country are exempt from paying tuition fees. The only payment that is required from students is an annual admin fee of around ISK 57,124 ($448), and an application fee (for non-EEA students) of around ISK 6,175 ($48). Note that private universities charge tuition fees.
It is great that the country does not charge tuition fees since, in general, living costs in Iceland are quite expensive. Although they may vary, depending on the location students accommodate, and also on their spending habits.
Iceland does not have centralized application portals, therefore students apply directly to the university of their choice. Usually, the application procedure involves filling-out an application form and attaching the required documents by the university.
In general, the documents that are more likely required for submission include a copy of your Passport and CV, school transcripts and diplomas, and proof of language proficiency. Iceland has one official language and that is Icelandic, which is also the language of instruction for 80% of the Bachelor's studies. Nonetheless, there are some Masters and Ph.D. programs that have English as their language of instruction.
Finding accommodation in Iceland will not be difficult for international students since most universities have student flats near them. Each student can consult the international office at their host university for information or assistance regarding accommodation. This type of accommodation usually costs around ISK 92,634 ($727).
International students may also choose accommodation off-campus if they prefer or if there are no more spaces left on campus. Typically, this type of accommodation is more expensive and it includes renting a flat alone or sharing it with other people. Private accommodation prices range from ISK 108,073 ($848) to ISK 200,695 (1,575). These prices also depend on the city students choose to accommodate.
Popular Universities in Iceland
Iceland Higher Education News