60 Students From Nepal to Study in Europe With Erasmus+ Scholarships
Europe
International Studies
Higher Education News
Aug 10, 2022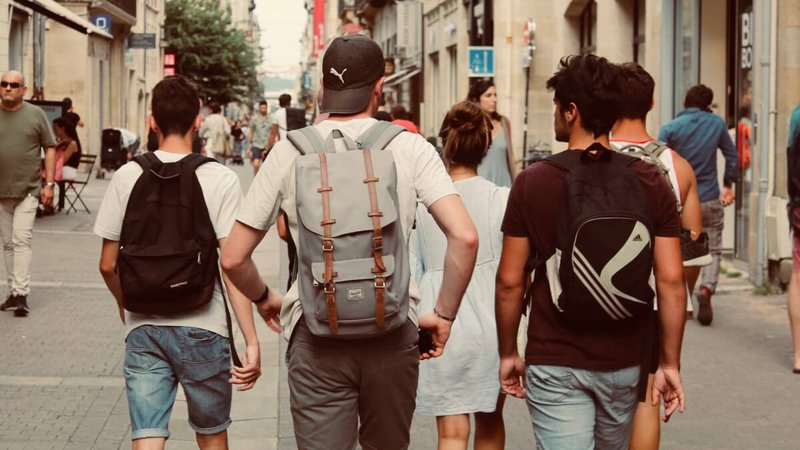 Some 60 Nepali students will pursue higher education in Europe this year with Erasmus+ scholarships, a 22.4 percent increase from last year when 49 students received scholarships.
In a media release, the Delegation of the European Union to Nepal said that students are awarded full scholarships for 2022/24 to pursue their Master's degree at some of the best universities in Europe, Erudera.com reports.
The program allows students to study various fields such as soils and global change, urban climate and sustainability, flood risk management, forestry and natural resources management, vaccinology education, and media and communication.
The abovementioned, according to the media release, all go well with Nepal's needs for trained human resources.
The scholarship covers all expenses, including living costs, travel, and installation costs, as well as tuition fees.
EU Ambassador to Nepal, H.E. Nona Deprez, expressed delight that the number of Nepali students winning Erasmus scholarships is increasing each year.
"Last year, 49 students received the scholarship, and this year sixty students have proved their excellence and have won this scholarship. Erasmus is a generous but competitive worldwide scholarship programme, the best ones win. I would like to see the number of Nepali awardees grow every year," Deprez said.
Ambassador emphasized that student exchange between Nepal and the EU will go a long way in building mutual understanding on the same concerns.
"We hope that these scholarships will help these students to further excel and that they will return to Nepal with enhanced skills and knowledge useful for the country and themselves, as well as with fond memories of Europe," Ambassador Deprez added.
Higher education institutions in Nepal are also implementing 14 capacity-building projects in higher education. Some institutions working in the field of engineering, sustainable tourism, smart agriculture, and others are Tribhuvan University, Pokhara University, Kathmandu University, and Mid-Western University.
On August 4, the Delegation of the European Union to Nepal, in cooperation with the Erasmus Mundus Association Nepal, organized a Pre-Departure Orientation for successful students receiving Erasmus Mundus Joint Master Degree (EMJMD) for 2022-2024. During the event, new scholarship recipients were offered advice about living and studying in Europe.
Nepal ranks fourth among 20 countries in South Asia region for the number of students receiving Erasmus scholarships.
To date, more than 800 students from Nepal have benefited from the Erasmus program, which also enables Europeans to travel for short-term studies and teach in different universities in Nepal.
The European Union has funded the Erasmus program for 35 years now, supporting education, training youth, and sport. Under the program, many students, staff, trainees, volunteers, and more had the chance to spend two years in another country and at another university in Europe and beyond.
In March 2021, the EU Commission launched the new Erasmus for 2021-2027 with a budget of €26.2 billion, which focuses more on social inclusion, the green, and digital transition as well as aims to promote youth participation in democratic life.
>> 7 Interesting Facts About Erasmus + Program, According to EU Commission
image source: Rich Smith | Unsplash