International Students May Be Unable to Get in US in Time This Fall Due to Visa Application Hurdles
United States North America COVID-19 International Studies by Erudera News Apr 10, 2021
International students might face logistical obstacles in their journey to the United States to begin the September classes due to many consulates and embassies located abroad not having resumed visa processing yet, as well as travel restrictions which are still effective for many countries.
Through a letter, the American Council on Education with 40 higher education organizations have urged the US Departments of State and Homeland Security to make student visa application processing and international students applications for work authorization a priority, Erudera.com reports.
"If consulates are unable to re-open this spring in time to allow for the timely processing of visas, State should allow consular officers to waive the requirement for in-person interviews, or if a waiver is unavailable, allow for online visa interviews," the associations wrote in a letter of March 18.
In addition, the associations urged the Homeland Security Department to introduce guidance that would give flexibility to higher education institutions to allow international students' enrolment in online courses. At the same time, they called for an exemption from COVID-19 travel bans for more international students, already effective for students from Ireland, the United Kingdom, Europe's Schengen Area.
According to the current guidance, international students are not allowed to enter the US in case their courses have switched to completely online.
"The United States has seen international student enrollment numbers plummet, and it is essential for the administration to work with the higher education community as we look toward ending travel restrictions, re-opening and again welcoming international students," Joann Ng Hartmann, a senior director at NAFSA: Association of International Educators and one of the signatories of the letter said.
17 Higher Education Institutions Urge Opening Consulates for F-1 Student Visa Appointments & Processing
Recently, leaders of 17 higher education institutions in New York State have sent a letter to the US government requiring the re-opening of consulates for F-1 student visa appointments and processing.
They also want the officers to be allowed to waive in-person interview requirements or to allow online interviews, claiming the US has already waived the interview requirement for the Temporary Non-Agricultural Workers H-2 visas.
In this letter, the US secretary of State Antony Blinken and secretary of Homeland Security Alejandro Mayorkas, university presidents, and chancellors also recommended extending travel restrictions exemption for international students.
"We are concerned that many embassies and consulates around the world remain closed and therefore unable to process international student visas," leaders of institutions wrote.
Some of these institutions include:
Columbia University
Cornell University
University of Rochester
University at Buffalo
Stony Brook University
The president of New York University, Andrew Hamilton, expressed his concerns that international students and especially Chinese ones will be unable to return to the US in time for the fall semester, pointing out there are around 20,000 international students in New York, and solving this issue is very crucial.
"We worry greatly that the embassies and consulates around the world will be unable to deal with the pent up demand for visas," Hamilton said.
Two Main Sources of International Students in US, China & India Facing Visa Processing Delays for Several Months
In China, which is the largest source of international students in the US, F-1 visa processing services have not opened for more than 13 months. Similar delays are happening in India, which during the 2019/2020 academic year sent 193,000 students, the Open Doors report indicates.
Yet, China makes an exception as US consulates and embassies have been scheduling only emergency appointments.
During 2020, 47 percent of all international students in the United States came from India and China, according to official figures. However, compared to 2019, China and India have sent a fewer number of students in the US due to pandemic, meaning that they have sent -91,936 and -41,761, respectively.
"Given the fact that Chinese and Indian nationals comprise the largest cohort of international students in the United States, this issue is of paramount concern to us," the letter explained.
Students from China and Brazil, which is also another crucial country sending international students to the US, will have to transit through a third country and stay there for two weeks before entering the US as pandemic travel bans are still in place.
A Department of State spokesperson stated that they continue working to resume routine visa services in every location complying with public health data, claiming that they will resume all services across the world once it is considered safe and appropriate.
"US Embassy and consulates in China are still operating at reduced capacity due to the COVID-19 pandemic and travel restrictions on foreign nationals who have been in China up to 14 days prior to their attempted entry into the United States," the spokesperson said, while highlighting that F-1 student visas were issued to Chinese nationals in countries outside of China after the latter managed to show they have stayed for 14 days outside a country affected by US travel restrictions, therefore fulfill all visa qualifications.
The number of new international students in the United States has dropped by 72 percent during 2020 compared to 2019, a report by the US Immigration and Customs Enforcement managing federal student visa program has revealed. At the same time, the total number of international students in the United States has decreased by 17.9 percent.
Related News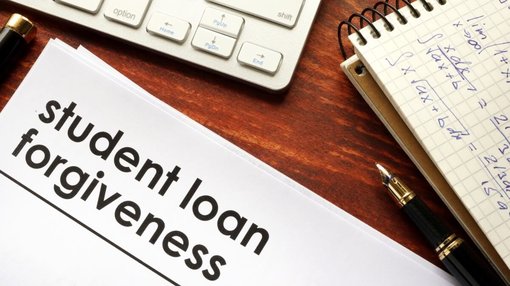 The US Department of Education has approved nearly $37 million in student loan forgiveness for more than 1,200 borrowers who were enrolled at the University of Phoenix and were deceived by the institution in 2012.
United States
Sep 21, 2023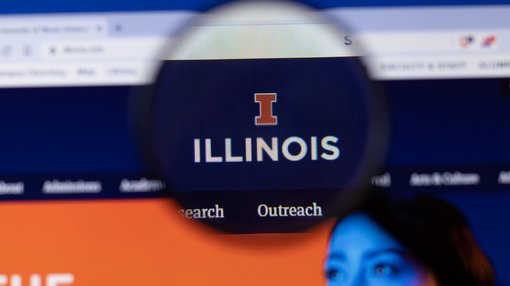 More than 60 percent of students in the United States rely on internet searches and university websites when making their enrollment decision, a survey by Anthology, a leading provider of solutions in education, has found.
United States
Sep 19, 2023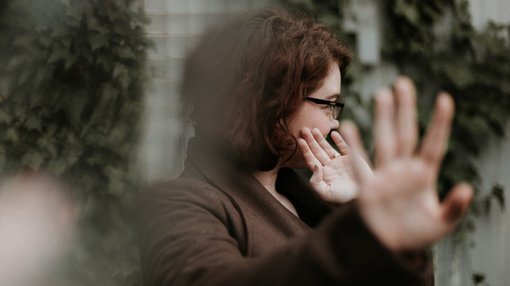 Nearly three in five Jewish students at US colleges have experienced or witnessed antisemitism on campuses or in the general public, according to the latest survey results.
United States
Sep 14, 2023