Korea to Increase Working Hours for International Students Starting July
South Korea Asia International Studies Higher Education News by Erudera News Jun 27, 2023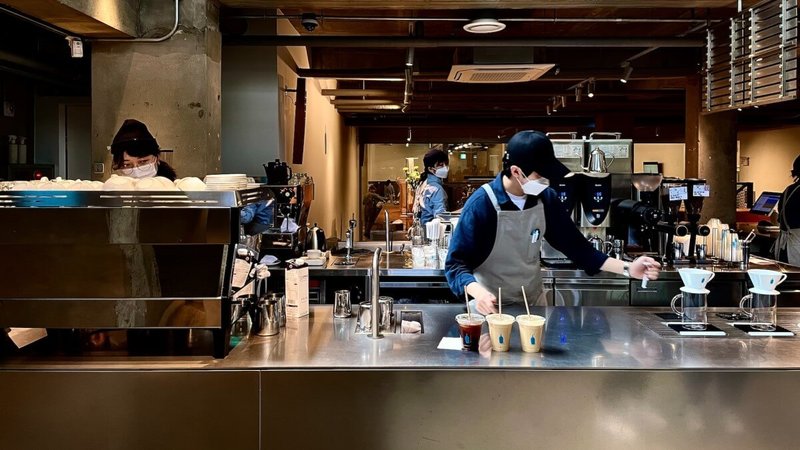 The South Korean authorities will increase the working hour cap for international students starting Monday, July 3, 2023.
According to new policies announced by the Ministry of Justice, the working hours for international students in undergraduate programs or those pursuing associate degrees will increase from the current cap of 20 hours to 25 hours per week.
Differently, students who demonstrate a high level of Korean speaking proficiency will be permitted to work extra hours per week, Erudera.com reports.
The country's ministry also said that international students will need less money to get their student visas and that the visa fees would be assessed in the local currency, South Korean Won, instead of US dollars.
Korean media reports say that students who want to get a D-2 student visa must demonstrate that they are financially stable, meaning that their visa application should consist of a bank statement showing students have a minimum of 20 million won in their bank account.
In the past, students applying for a D-2 student visa were required to have $20,000 in their bank account.
On the other hand, language school students who want to obtain D-4 visas should have at least 10 million won in their bank accounts.
Last year, higher education institutions in South Korea hosted nearly 167,000 international students, setting a new record since 2013 when almost 86,000 international students moved to the country to pursue their studies, according to Statista, the data provider.
International students in Korea have increased by nearly ten percent every year since 2015. The number surpassed 100,000 for the first time in 2016 and continued to rise until 2019, but dropped in 2020 and 2021. That drop was attributed to the COVID-19 pandemic.
Previously, the Education Ministry had said that among its intentions is to increase the number of international students in the country.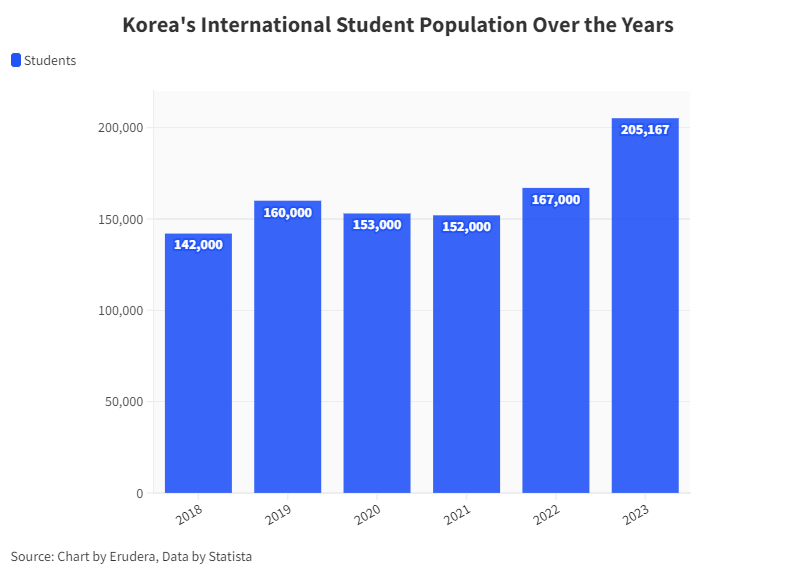 "In the past 10 years, the number of foreign students in Korea has seen a significant increase from 80,000 to roughly 200,000. We plan to enhance the foreign student system that would support the increase in foreign students while contributing to improving the foreign students' social adjustment," the Ministry of Justice said in a press release.
The Korean Educational Development Institute released data indicating that the number of international students in Korea had increased to 205,167 by March 2023, marking a growth of 10,577 compared to January, when 194,590 students were enrolled at the country's educational institutions.
The highest number of students originated from Vietnam (70,212), followed by China (63,859), Uzbekistan (11,974), and Mongolia (11,603).
Photo: Jinsoo Choi | Unsplash
Related News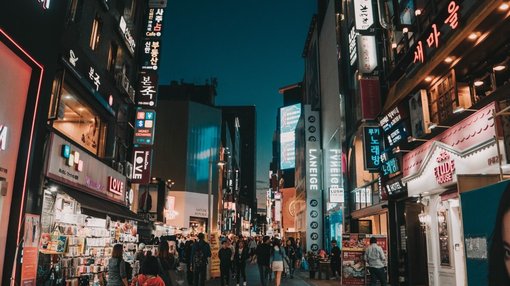 South Korea is planning to attract 300,000 international students by 2027 to strengthen its position among the world's top study destinations, the country's Ministry of Education has said.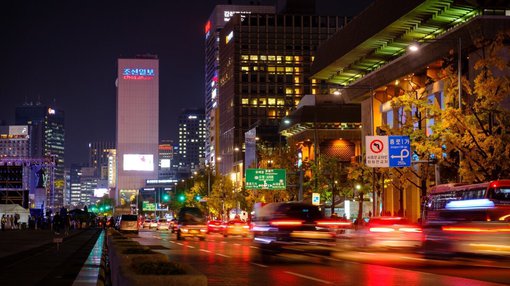 Over 150 people have died after they were crushed in a crowd during Halloween festivities in South Korea's capital, Seoul on Saturday night, among them two American college students.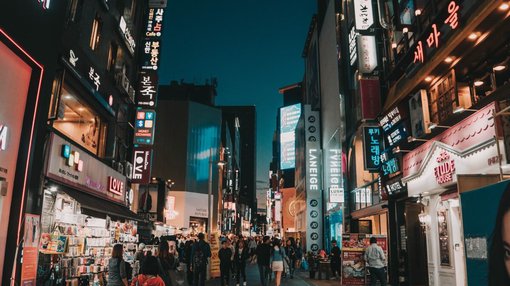 International students in Korea are withdrawing from their studies and staying in the country illegally, independent lawmaker Rep. Min Hyung-bae has said.