Lebanon's Top University Increases Tuition By 160% Due to Economic Crisis in the Country
Lebanon Asia COVID-19 Higher Education News by Erudera News Dec 10, 2020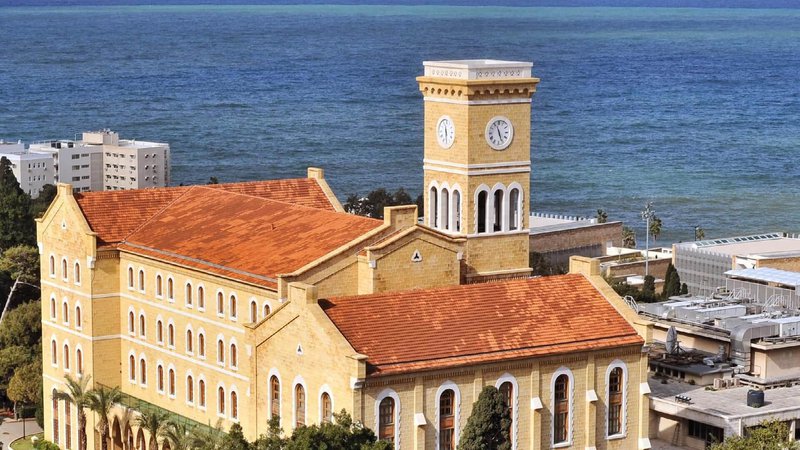 One of the most prestigious universities in the Middle East, Lebanon's American University of Beirut (AUB), has announced that it will increase the cost of tuition in the local currency, making it more than double, due to the deep economic crisis in the country.
An exchange rate of 3,900 Lebanese pounds to the US dollar will be adopted by the university, doubling Lebanon's 23 years official rate of 1,500 Lebanese pounds per dollar, Erudera reports.
AUB President Fadlo Khuri said that the university was planning to take this decision in June but deferred it hoping that leaders across Lebanon would manage to implement reforms and attract international aid that could help the country in stabilizing its currency which since the mid of 2019, has lost nearly 80 per cent of its value.
"We delayed it as far as we can, hoping for an economic rescue of Lebanon as a country and some kind of sustainable plan … clearly that's not imminent," Khuri briefly told journalists on Monday, December 7, 2020.
The annual tuition of around $24,000 was equal to 36 million pounds, and once the new rate enters into force in spring, it would reach the amount of 93.6 million pounds. Whereas, the minimum wage in Lebanon is only 675,000 pounds per month or 8.1 million per year.
According to Khuri, 250 of 9,400 students at the university had cancelled their studies even before the doubling of tuition, and a total of 600 new students have already decided to not begin studies in the country.
While he added that the university is afraid more people will leave, he still called the price hike necessary in order to help the university's survival in the long-term, claiming that the official rate was not affordable at all.
Lama Jamaleddine who is 19 years old and studies psychology, said that her parents are now forced to borrow money or take loans so she can complete her final semester in spring, asserting that her plans to start master studies at AUB will have to change after the decision on the price hike.
She told Al Jazeera that secular students from 11 Lebanese universities will be holding a meeting on December 12 to discuss the steps they could undertake regarding the issue and did not deny the possibility of protests before the meeting.
"The new prices are just a colossal amount that many students can't afford. Many are struggling to secure their basic necessities since so many subsidies are being lifted and the prices are always rising on everything in this country," she said.
Lebanon's severe financial crisis has worsened since COVID-19 pandemic which has left tens of thousands of people unemployed as well as the massive Beirut port blast during August, which has left 200 people dead and more than 6,000 injured.