More Women Than Men Study at Austrian Universities
Austria Europe Higher Education News by Erudera News Sep 15, 2023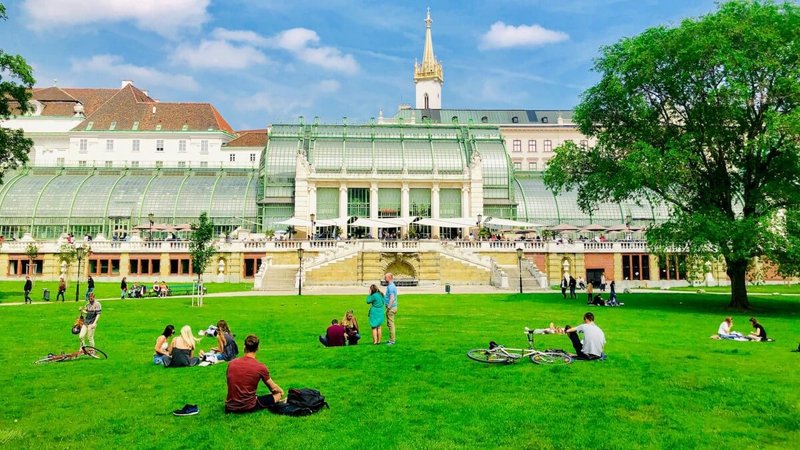 Women have now overtaken men at Austrian universities and colleges, accounting for 56 percent of all university students, Austria's Federal Statistical Office has revealed.
According to Statistics Austria, 393,234 people were enrolled at Austrian higher education institutions in the winter semester 2022/23, of which 219,754 women and 173,480 men. That means over 46,000 more female students studied at Austria's institutions during the respective semester, Erudera.com reports.
The same disclosed that the number of women studying at universities has increased in the winter term 2022/23, while the number of men has slightly dropped compared to the previous year. At the same time, when the proportion is compared with the previous semester, the number of women enrolled at higher education institutions increased by 0.9 percent, and the number of male students decreased by 0.2 percent.
"Around 56 percent of university students are now women, which means that the proportion of female students at Austrian universities has grown by two percentage points in the past five years," Statistics Austria Director General Tobias Thomas said.
Excluding theological colleges, women outnumbered men in all university sectors, with the highest proportion recorded at university colleges of teacher education (77 percent).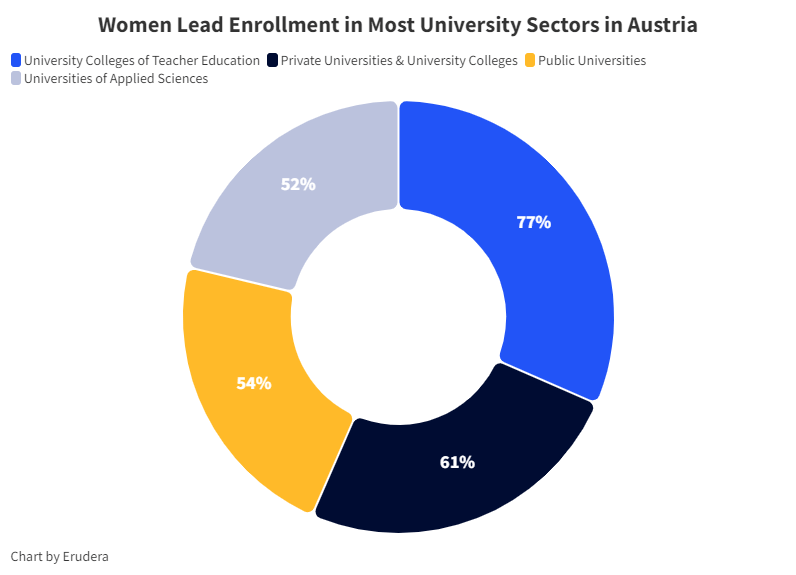 In other words, higher education institutions enrolled the following number of students:
| Higher education institutions | Regular Students | Men | Women |
| --- | --- | --- | --- |
| Public universities | 263,375 | 120,981 | 142,394 |
| Private universities & university colleges | 16,001 | 6,508 | 9,493 |
| Universities of applied sciences | 58,726 | 27,968 | 30,758 |
| Theological colleges | 233 | 181 | 52 |
The overall number of regular students at public universities and universities of applied sciences has also dropped. Fewer women and men have enrolled in regular degree programs, with data indicating the number of men in these programs declined by two percent while women by 1.5 percent.
Significant gender differences remain across fields of study, with a high proportion of women being enrolled in the fields of education (72 percent), health and welfare (67 percent), social sciences, journalism and information (65 percent), and arts and humanities (64 percent).
The enrollment of women in communication technologies, engineering, manufacturing, and construction fields remains low. While only 22 percent of women enrolled in information and communication technologies and 32 percent in engineering, manufacturing and construction, there has been a noticeable increase in recent times.
"In Information and communication technologies, the number of regular studies enrolled in by women increased by 5.1 percent and in the field of engineering, manufacturing and construction by 0.5 percent," the report by Statistics Austria reads.
>> Is Technology a Good Career Path in 2024?
The report has also revealed that the overall number of university students in Austria has slightly increased in winter 2022/23.
Austria is renowned for its affordable and student-friendly education system, making the country popular among international students. The University of Vienna is the largest academic institution in the country, with about 90,000 students, including international students from 140 different nations who represent a third of the total student population.
According to a 2020 report by the University of Vienna, 90 percent of all active international students are from European countries.
© Rosy Ko | Unsplash
Related News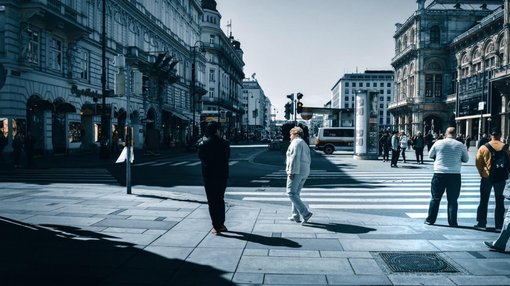 Four out of five university students in Austria get hired two years after completing their degrees, according to the latest update of the Graduate Tracking (ATRACK), a mutual project of Statistics Austria and a consortium of higher education institutions in Austria led by the University of Vienna.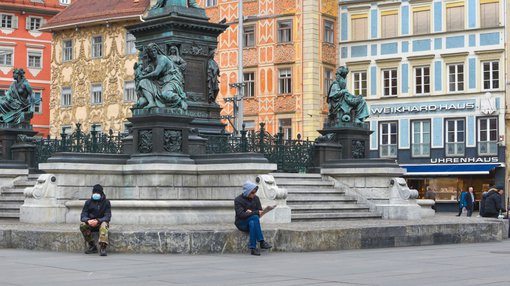 86 percent of the 395,000 students in Austria are already vaccinated against COVID-19, according to estimates of the vaccination status of pupils and university students obtained by Statistics Austria on behalf of the Federal Ministry of Education, Science, and Research