Thai Immigration Threatens Int'l Students Joining Protests With Visa Revocation
Myanmar Asia Higher Education News by Erudera News Mar 11, 2021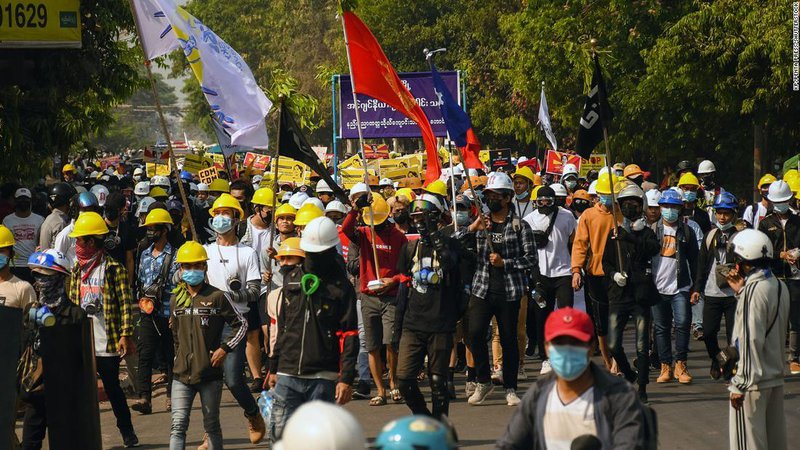 The Asian Institute of Technology (AIT) has warned international students to avoid joining political rallies or will be facing revocation of their visas amid anti-government protests and local demonstrations against a coup in Myanmar.
The university has also warned students about immigration backlisting, Erudera.com reports.
In an email reminder to students, the Asian Institute of Technology said that the university respects the freedom of expression, but it is only vocalizing the Thai immigration's request for international students to not become part of the protests.
"All of us must be respectful of the laws and policies of the host country Thailand. We strongly urge members of the AIT community to take heed of the message issued by the government of Thailand," AIT said in an email, Reuters reported on Tuesday.
Massive demonstrations have taken place in Myanmar since the military took control on February 1. On March 3, it was reported that the Tatmadaw regime killed 38 anti-coup demonstrators, whereas more than 1,200 were detained.
In Thailand, where a large community of Myanmar lives, protesters have gathered outside of the Myanmar embassy in Bangkok and the regional headquarters of the United Nations, asking the competent authorities to immediately take action.
The university's message did not indicate demonstrations in Myanmar, yet the request included protests in the "Bangkok, United Nations, embassies."
Thailand has urged for dialogue to take place in Myanmar but recently avoided criticizing the military for seizing control.
The spokesman for the government, Anucha Burapachaisri, said that the immigration bureau did not release any order, whereas the foreign ministry spokesman Tanee Sangrat added that the whole issue could be a "miscommunication."
The chief of the immigration office in Pathum Thani – the province where the university is located, the Police Colonel Charoenpong Khantilo said that there aren't any warnings about visa revocations and blacklisting for international students.
"We are concerned about their safety and worried that they would get involved in wrongdoing from participating in protests," Charoenpong told Reuters, claiming that students' freedom of expression should not be restricted, highlighting also that an emergency decree forbidding mass rallies has been in force. 
Last week, on Sunday, one of the biggest protests took place in Myanmar as tens of thousands of people gathered to protest against the coup.
Myanmar's police officers told the BBC that they refused to carry out the military's orders and shoot at the protesters; therefore, they fled across the border into India.
Related News
Over 11,000 professors and university staff members have been suspended from their jobs after joining the protest against military rule after the February 1 coup that occurred in Myanmar