Vietnam Was Home to More Than 45,000 International Students From 2016 to 2021
Vietnam Asia International Studies Higher Education News by Erudera News Aug 31, 2022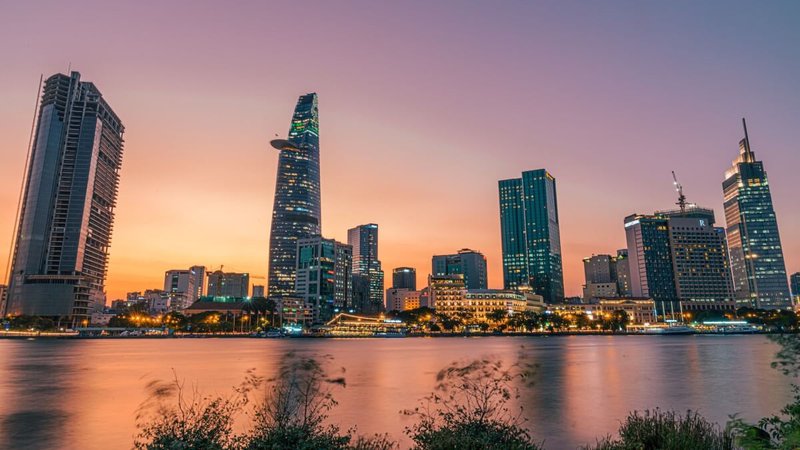 155 Vietnamese educational institutions welcomed more than 45,000 international students between 2016 and 2021, according to data published by the Vietnamese Ministry of Education and Training (MoET).
Of 45,000 students, 26.6 percent studied in Vietnam as exchange students under agreements reached between Vietnam and other countries. These students came from 102 countries around the world, Erudera.com reports.
The ministry noted that prior to the COVID-19 pandemic, Vietnam welcomed about 4,000 to more than 6,000 international students every year, but the number dropped to 3,000 between 2020 and 2021 due to the pandemic.
Most students in the country study at universities or pursue short-term studies, while a moderate percentage of students pursue postgraduate programs, such as a Master's or PhD. The majority of students who choose PhD courses come from Cambodia or Laos, while students from Japan, China, and the Republic of Korea favor Vietnam studies.
Ministry's report states that an increase in the number of students from France, China, Japan, and the Republic of Korea was observed in recent times. The reason behind the increase, according to the report, are the economic relations between Vietnam and other countries around the world.
The school that has attracted the most international students from 74 countries worldwide is the Hanoi-based Vietnam National University. Other universities include Ho Chi Minh City Vietnam National University, which became home to 47 international students; Hanoi University welcoming 44 students; Hue University - 34 students; Thai Nguyen University attracting 29 students and Da Nang - 13 international students.
Vietnam has become a popular study destination for international students over the past few years. It is one of the cheapest travel destinations compared to other countries in Asia. Currently, some 20,000 international students are studying in the country.
Ministry of Education and Training data indicated that there were nearly 190,000 students from Vietnam who went to study abroad during the 2019/20 academic year. Many students headed to the United States to pursue higher education.
According to the Institute of International Education's (IIE) annual Open Doors Report, during the 2020/21 academic year, Vietnam was the sixth leading country of origin for all international in the United States, with 21,631 students choosing US universities and colleges.
Of the total number, 70.6 percent of Vietnamese students enrolled in higher education institutions in the United States were undergraduates, 15.6 percent pursued graduate studies, 12.1 percent enrolled in Optional Practical Training (OPT), and the remaining 1.6 percent were pursuing non-degree programs.
© Tron Le | Unsplash
Related News
Students from Vietnam represent the fifth largest group of international students in the United States, the annual "Open Doors" report released by the Institute of International Education (IIE) has revealed.
United States
Nov 25, 2022