Italian Culture: Language, Religion, So…
Italian Culture: Language, Religion, Social Etiquette, and More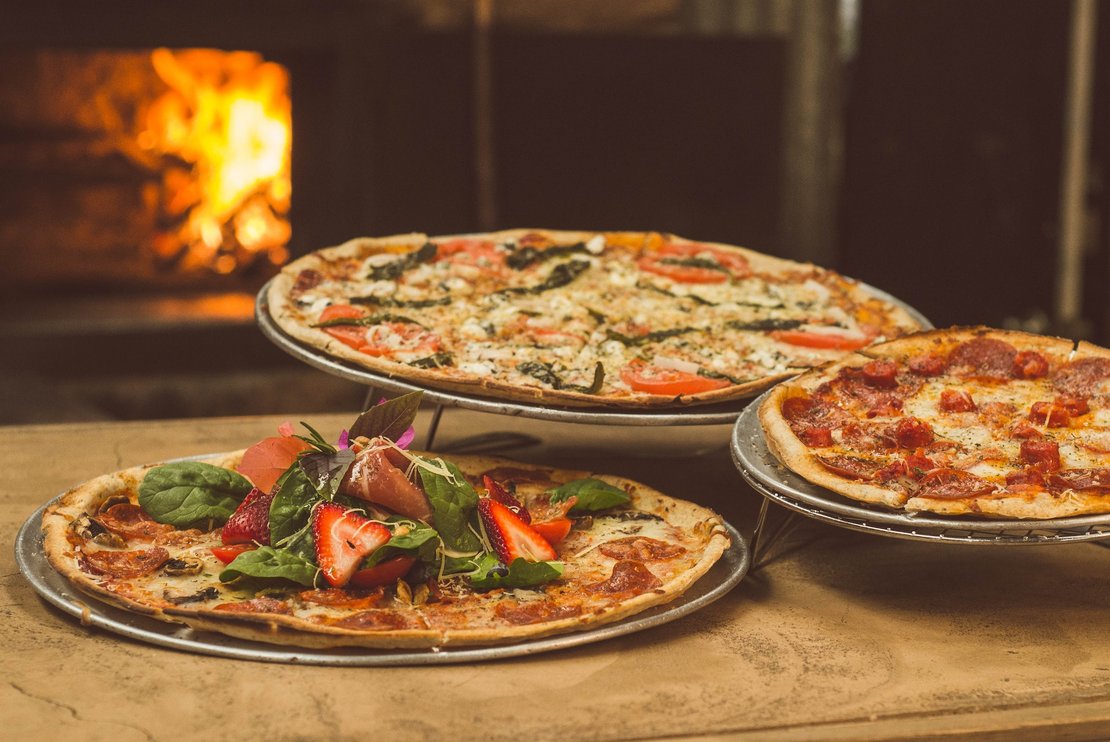 Italy is a place of unmatched beauty. It is impossible not to appreciate the centuries-long dedication to traditional methods and magnificent palaces, paintings, churches, and monuments.
Italian culture continuously sets the bar for style and fashion in addition to having a rich historical background. Italians may truly live la dolce vita thanks to the best gelato in the world, delicious home-cooked meals, the Roman Empire, snow-capped Alps, or lovely beach cities on the Adriatic Sea.
Here's a glimpse of Italian culture:
Language
According to the BBC, 93% of people in Italy speak Italian as their first language. Italian is the country's official language. A regional dialect is spoken as the mother tongue by about 50% of the population. Although researchers consider many dialects to be different languages because they are mutually unclear, they are not recognized by the government.
One of these dialects, Friulian, is spoken by 600,000 people in the northeast of Italy, or 1% of the country's total population. Ladin, Slovene, German (recognized equally with Italian in the province of Alto-Adige), and French (recognized legally in the Alpine area of the Val d'Aosta) are other northern minority languages.
Want to know a few simple ways to learn Italian? We've got you covered with Italian language learning tips and tricks!
Religion
Roman Catholicism is the dominant religion in Italy. This is not surprising considering that Vatican City, in the center of Rome, is the center of Roman Catholicism and the home of the Pope. Only one-third of the population, who are Roman Catholics and other Christians, practice their faith actively.
According to the University of Michigan, the nation also has a significant Muslim immigration population. According to the Central Intelligence Agency, the remaining 20% of people are Muslim, agnostic, or atheist.
Social Etiquette
Because there is always something new to learn, many cultures make the world exciting to explore. Every nation has a variety of unique traditions and practices that set it apart from others. Italian culture places a strong priority on respect. The oldest family members in a family are treated with the highest of respect by the younger family members.
Here are some other examples of social norms in Italy:
No unannounced visits. It's common to visit your relatives and friends without prior notice in many nations. However, in Italian culture, turning up without warning is considered impolite. To avoid disturbing the host's plans, check with them first to see if they are available.
Respect the elders. The universal value of "respect your elderly" is one that many parents continue to teach to their young children. The difference is that in Italian culture, respecting seniors goes beyond interrupting, using vulgar words, or even raising your voice. When an elderly person enters the room, you must stand up.
Kissing on the cheek. In Italian culture, greeting someone doesn't just involve shaking hands. Two brief kisses are given on each cheek at greetings, beginning with the left.
Don't wrap gifts in dark colors. For Italians, color implications are important. They pay attention to the color of the wrapping paper you use for wrapping their gifts, and dark colors are disliked. Giving a gift wrapped in black or deep purple offends Italians. Always use colorful, happy colors to wrap the gifts, symbolizing joy and happiness.
No yellow roses. Flowers are a favorite of Italians. Sending flowers to someone's home is usually a thoughtful gesture, especially following an enjoyable dinner invitation. However, a lot depends on the roses' color. Yellow flowers are seen in a negative way. Sending someone yellow roses could be considered rude and interpreted as jealousy.
Cuisine
Italy is renowned for its exceptional cuisine. It is a nation that offers meals that are unique and unmatched worldwide. One of the most well-liked cuisines in the world is Italian, and for a good reason.
To begin with, Italian cuisine is not only delicious but also nutritious. A broad selection of meals is offered to change your dining experience, including pizza, pasta, and wine.
Here are some famous Italian dishes:
Pizza. Speaking of Italian cuisine always brings up the topic of pizza, a dish that serves as both the national symbol and a global representation of Italy. UNESCO has designated pizza as an Intangible Cultural Heritage of Humanity.
Risotto. A popular northern Italian meal with countless preparation options is risotto. It is made using northern-style rice, such as the Arborio, Carnaroli, and Vialone varieties, and is slowly cooked in broth to create a creamy, cheese-rich dish.
Spaghetti. Spaghetti is another global favorite and national icon. Originating in Sicily, it quickly expanded its production to other coastal areas with ports and weather that was suitable for the product's drying. Naples and Imperia are two of the most famous areas.
Lasagne. Lasagne is another staple of Italian cuisine. The layers of fresh pasta in this baked dish, which is distinctive of Bologna, are topped with béchamel sauce and the well-known "Ragù bolognese."
Gelato. Gelato is a common dessert that is consumed all year long in Italy. It is consumed as a dessert after a meal, as a snack, and when taking walks. There are countless gelato flavor options.
Pesto alla Genovese. From Genoa, Liguria, comes the delicious pesto. A classic sauce that should be made with a marble mortar and wooden pestle, as well as Genoese basil, extra virgin olive oil, preferably from the Ligurian Riviera, Parmesan cheese, Pecorino cheese, pine nuts, garlic, and salt.
Gnocchi. Gnocchi is made from small potato dough circles. The most common ingredients are cheese, spinach, eggs, and various sauces, though each region has its own version.
Clothing
Since the 11th century, Italy has been known for its outstanding production, flawless tailoring, and rich designs. The production and export of fashionable goods play a significant role in the nation's economy.
A Rich Fashion History
Italian fashion has a rich history that saw its greatest advancements during the Renaissance in the 15th century AD. This era marked a significant shift as Italy broke away from French fashion and developed its own unique style, making it a prominent fashion hub in Europe.
What sparked this revolution was the production of new textiles within Italy, particularly in cities like Florence, Venice, and Milan. With these fresh fabrics in hand, Italians embraced vibrant and colorful clothing styles that truly embodied the essence of their culture.
In terms of materials, traditional Italian clothing primarily incorporates wool, hemp, linen, and occasionally silk. These choices reflect the historical emphasis on practicality and affordability, as many traditional garments originated from the popular classes. However, the attire of wealthier Italian women boasts richer fabrics like silk and velvet, offering a broader spectrum of colors.
Home to Famous Designers
Italy is the home of some of the most well-known designer companies in the world, and it serves as one of the venues for Fashion Week around the globe. These include the eternally popular companies Gucci and Fendi as well as Prada and Valentino, which are beloved by both the older and younger generations.
Italians have a renowned ability always to look put together. They achieve this effortless brilliance with an outstanding fit and a few basic seasonally appropriate fabrics. Merino wool is a fantastic travel fabric since it can easily withstand sweat and heat in the summer and cold and dampness in the winter.
If you buy a few simple Merino wool t-shirts and add one or two Merino button-downs to your smart packing list, you'll be ready to explore the cafes in Florence or the ruins of Rome like a local.
Significant Dates
Knowing the Italian holiday calendar is important if you plan to visit. You can benefit from special events in this way, but museums, shops, and restaurants will occasionally close.
New Year's Day (1 January).
Epiphany (6 January).
Liberation Day (25 April).
Labour Day (1 May).
Republic Day (2 June).
The Patron Saint of Turin (24 June).
St. Peter and St. Paul (29 June).
Assumption of Mary (15 August).
All Saints Day (1 November).
Christmas Day (25 December).
St. Stephen's Day (26 December).
New Year's Day (31 December).
Art
The Renaissance, which covered the years between the late 13th and the late 16th century, is certainly the most well-known era in the history of Italian art. It all started with painters and sculptors who wished to infuse their creations with a spiritual character and deep religious significance. They also focused on accurately representing people and the natural world.
This was also reflected in the massive cathedrals built during the Renaissance period to emphasize God's majesty and denigrate human pride. Although the Renaissance artists in Italy were frequently loyal to only certain towns and courts, their artworks represented the whole of Italy and spread creative and philosophical concepts.
The town of Florence in Tuscany, which still houses some of the most significant masterpieces from all four periods and is home to the world's most renowned museums and galleries, is the birthplace of the Renaissance.
Sports
Rugby, athletics, tennis, fencing, and winter sports are just a few of the sports in which Italy excels. Italian cyclists are renowned for having won more World Cycling Championships than any other nation, with the exception of Belgium. One of the three Grand Tours that take place in May is the Giro d'Italia. It typically lasts three weeks, just like the Tour de France and the Vuelta a Espana.
Since 1896, Italy has competed in the majority of the modern Olympic Games, with the exception of the 1904 Games. They have hosted the Games on three distinct occasions and are one of the most successful countries to have ever participated in the Summer or Winter Games.
Related Articles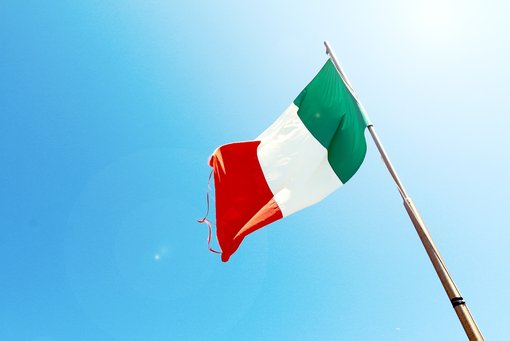 Read more about Italian Greetings: 10+ Ways to Say 'Hi' in Italy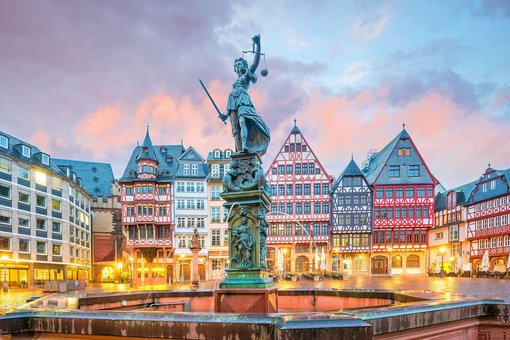 Read more about German Culture Facts: From Customs to Traditions