Study in Italy
Home of the World's Oldest University
Studying in Italy is an incredibly unique experience for international students. Not only is Italy a country rich in history and culture, but its higher education is renowned for its world-class educational institutions, providing the crucial skills and knowledge to diligent and ambitious students aiming for the global labor market. Its innovative reforms and comprehensive higher education system give Italy its extraordinary edge.
Erudera's Complete Guide to Studying in Italy as an International Student
If you imagine Italy as your favorite pizza, its higher education sector is its main topping. This sector has managed to create well-skilled and knowledgeable individuals, able to tackle the issues relevant in the world today and, likely, the future. Higher education institutions in Italy place students' needs at the top of the hierarchy, ensuring that students get exactly what they need in terms of skills, knowledge, academic experience, and confidence.
Apart from the fact that this enchanting land is affordable for international students, it is also largely interesting to live in. Its architecture is ranked as one of the best globally, and its history is simply awe-inspiring. International students in Italy find themselves changed individuals once their study abroad period ends - more informed, more skilled, more confident, and qualified to ace the job market!
Facts
Italy is home to the oldest university in Europe, the University of Bologna, founded in 1088.
Did you know that Italy has 55 UNESCO World Heritage Sites, the most in the world, alongside China?
Popular Universities in Italy
Reasons to Study in Italy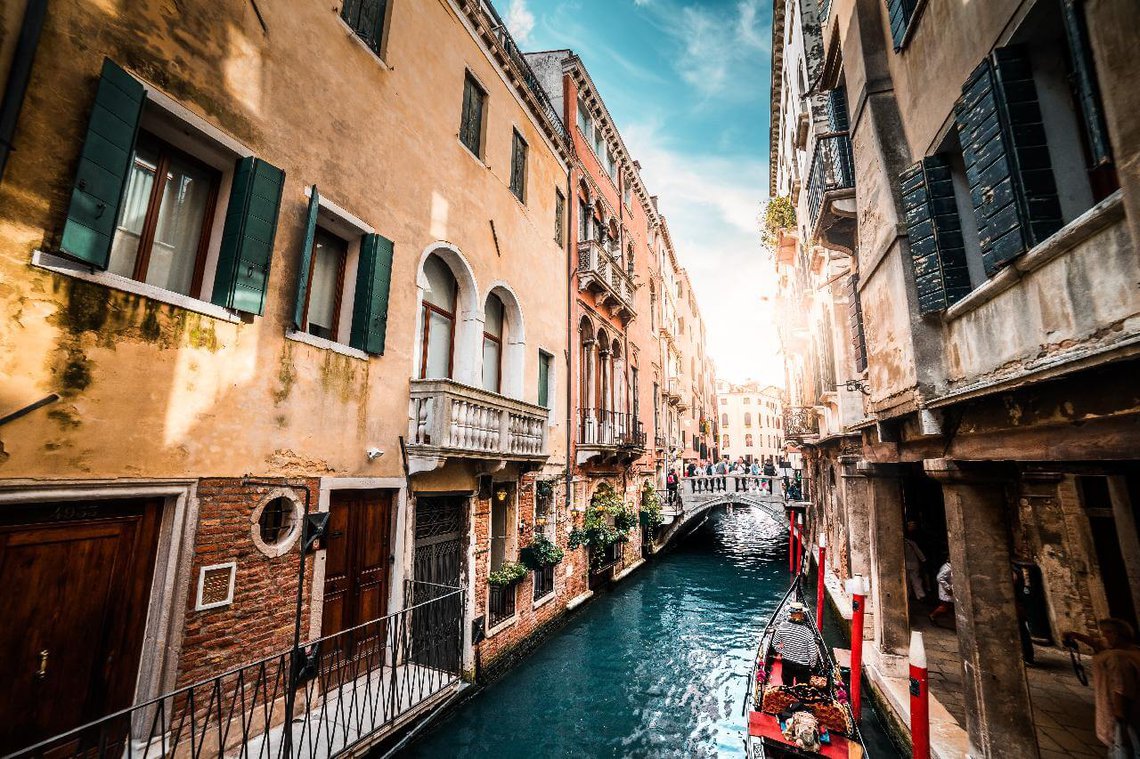 Cultural and Charming Country
The Italian culture is something Italians are incredibly proud of. It is connected to art, architecture, and music, among others. Its architectural styles, such as classical Roman, Baroque, Renaissance, and Neoclassical, got their fame from Italy. As the home of the Roman Empire and famous structures, like the Colosseum and the Leaning Tower of Pisa, this country attracts thousands of tourists and international students every year.
Renowned Higher Education System
The higher education system is recognized worldwide for its academic quality, which is a top reason to study in Italy for international students. Well-organized, comprehensive, and full of opportunities, Italy's higher education system offers students the chance to get a world-class education and discover or enhance their dream careers. All the while, while living in a country where history is rich, and culture is magnificent.
Budget-Friendly Tuition Fees
Tuition fees at Italian higher education institutions are deemed more affordable than in many other European countries or North America, but mainly in line with the EU average. EU and non-EU international students will have to pay somewhere between 900-4,000 EUR/year at public universities. Italy is a budget-friendly option for students who are looking for affordable and quality education.
Affordable Cost of Living
As an international student in Italy, the average amount you will have to spend monthly on living expenses ranges somewhere between 700-1,000 EUR/month. This includes accommodation, food, drinks, and entertainment. There are numerous free-of-charge recreational activities in Italy, and with a bit of money management, students might be able to spend even less.
Diverse and Enriching Environment
According to the latest statistics, there are almost 50,000 international students in Italy. This ultimately means you will be surrounded by a diverse community of students from all corners of the world and learn more about different cultures, perspectives, and create global friendships. The opportunity to gain more knowledge is around each corner, which is one of the main reasons to study in Italy for international students.
Higher Education System in Italy
The higher education system in Italy mainly consists of Universities (including polytechnics), High-level Arts and Music Education Institutions (AFAM), as well as Higher Technical Institutes (ITS). As a binary system, the higher education system in Italy is composed of two large sectors, namely universities and the aforementioned AFAM sector, which are different in their functionality. Both of these sectors offer first, second, and third-level qualifications, while ITSs, as specialized technical schools, offer mainly short first-cycle courses, which lead to qualifications known as 'Higher Technician.' University education is provided through 96 universities; 67 are funded by the state, while 29 are non-state universities.
Requirements to study in Italy for international students generally depend on the students' country of origin and their chosen degree program. Typically, as an international student aiming to study in Italy, you must have sufficient finances to cover your expenses. This is one of the first requirements to study in Italy. After choosing a study program, you will be required to provide application documents such as a passport, CV, previous education transcripts, and certificates, as well as proof of language proficiency. As an international student from one of the countries that need a visa to enter Italy, you should duly apply for a student visa to Italy upon your admission to your chosen higher education institution in Italy.
Tuition fees and costs in Italy for international students vary according to different factors, such as degree programs, higher education institutions, home country, the Italian city of residence, lifestyle, and the likes. However, they are mainly considered affordable, especially when considering the quality and well-organized higher education system in Italy. Non-EU students in Italy, when compared to EU or home students, will be required to pay more in tuition fees.
Overall, for both EU and non-EU students in Italy, fees at public universities range somewhere between 900-4,000 EUR/year, depending on the academic institution. Private universities will require higher tuition fees, approximately 6,000-20,000 EUR/year; however, education quality is the same across private and public sectors.
If you wish to apply to study in Italy, as an international student, you need to start preparing your application documents and gathering information about specific requirements on your chosen study program. Due to the large competition in some study courses, some higher education institutions will also ask for an entrance exam and documentation like language proficiency (either Italian or English, depending on the program).
Universities and other institutions will typically ask for personal documents like your passport, CV, and earlier education qualifications. Some degrees in Italy will also ask for an SAT exam. Graduate programs will also ask you to provide your Bachelor's qualifications.
Student housing is the most convenient, affordable, and popular form of accommodation in Italy for international students. This form of accommodation is typically secured through the university's international office. However, there is usually enormous competition in securing a spot in Italy's student housing.
Many students also opt for private rented accommodation, where they occupy a room in a spacious apartment and share the rent with other students who live in the same flat. This is quite an affordable option, especially considering that Italy's monthly rent (depending on the city) is somewhere around 300-600 EUR/month - meaning it is pretty budget-friendly.
Italy Higher Education News