98-Year-Old Giuseppe Paterno Becomes Italy's Oldest Graduate Again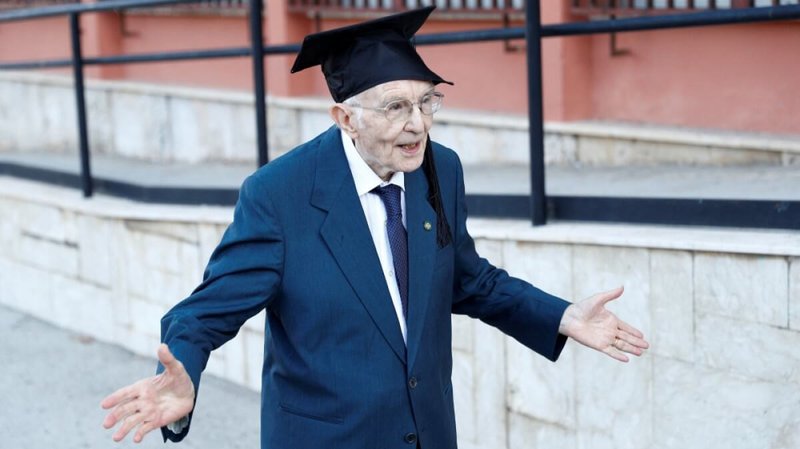 Giuseppe Paterno has graduated from the University of Palermo at the age of 98, becoming Italy's oldest graduate for the second time and proving that it is never to late to make dreams come true.
Paterno enrolled in the department of philosophy in 2017 at the University of Palermo and was 96 years old when he received his undergraduate degree in philosophy and history, Erudera.com reports.
After completing his undergraduate education in 2020, he said, "I've finally realized my dream."
Now he has obtained his Master's degree in the same major, at the same institution.
As the Reuters reports, his family members said on Facebook that Giuseppe has earned his recent degree with top marks.
"Being able to study has always been my greatest aspiration, but my family wasn't able to pay for my education. We were a large family and very poor," Paterno was quoted as saying by The Guardian two years ago.
Giuseppe Paterno was born in 1923 and raised in a poor family in Sicily. When he was young, he was unable to attend university despite his love for books and learning due to the financial situation of his family.
At the age of 20, he served in the navy during the Second World War and decided to be a railway worker.
In 2020, when he took his initial degree, Paterno explained that he was not enthusiastic about his job at the state railway service, but he had to do it in order to support his family as back then, he was married.
He said at that after enrolling at the University of Palermo, he used to wake up at seven to study, rest during the afternoon, and start studying again until midnight.
"My neighbours used to ask, 'why all this trouble at your age?' But they couldn't understand the importance of reaching a dream, regardless of my age," he told the Guardian.
Paterno stressed that he doesn't want to rest after completing Master's studies and that he is planning to write a novel using his old typewriter, which he also used to complete his university assignments.
Besides Paterno, there are others who have already proven that age is just a number, even when it comes to education.
Mohammad Hanif Chaudhry from Pakistan earned his Ph.D. degree in May this year at the age of 91. Chaudhry, an author of 25 books, graduated in the Punjabi Language from Bahauddin Zakariya University (BZU). Similar to Paterno, the reason why Chaudhry pursued higher studies was the desire to study and gain more knowledge.
Related News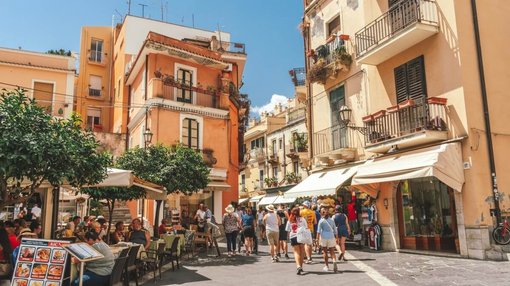 As part of efforts to increase the number of international students in the country, the Italian government is turning hotels into residence halls, local media have reported.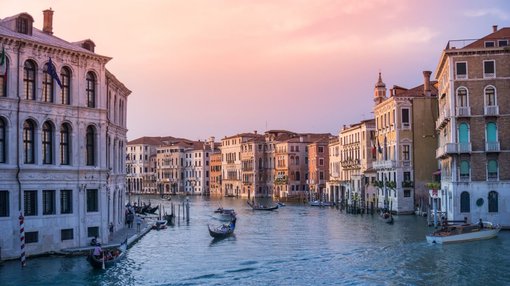 The Italian Ministry of Foreign Affairs and International Cooperation is offering grants to international students and Italian citizens living abroad for the 2022/23 academic year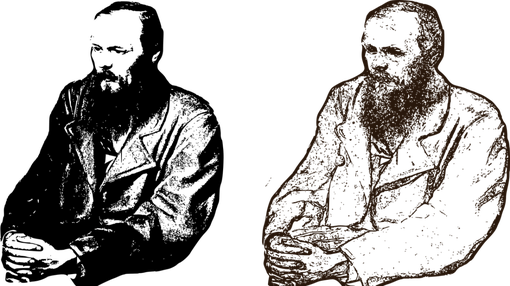 The University of Milano-Bicocca, in Milan, has decided to postpone a course about one of the greatest writers of all time, Fyodor Dostoevsky