Study in Netherlands
Home of Rembrandt, Van Gogh, and Mondrian
You might have heard about the tulip fields, canals of Amsterdam, or the millions of bicycles in the Netherlands; however, once you hear about the country's brilliant higher education sector, you will come to find the Netherlands to be an ideal destination to pursue your degree. Thousands of international students annually find an interest in studying in this country, making the Netherlands livelier, more diverse, and a great place to be (and study).
Find your program
Use this search box and filters to browse Erudera's study program database.
Erudera's Complete Guide to Studying in Netherlands as an International Student
With the comparatively low cost of living, high standard of education, and the central location on the map - the Netherlands offers international students the opportunity to enjoy an outstanding study abroad experience while getting their fair share of knowledge, exploration opportunities, and world-renowned qualifications.
The Netherlands is recognized for its educational prestige, and Dutch universities are recognized internationally for their modern courses, facilities, and innovative education. What is best, international students will find thousands of English-taught degrees in numerous disciplines and study levels across the country.
Facts
The Dutch bike a lot. In the Netherlands, there are around 37,000 kilometers of cycle paths.
Did you know that the Netherlands has the tallest average height in the world?
Popular Universities in Netherlands
Reasons to Study in Netherlands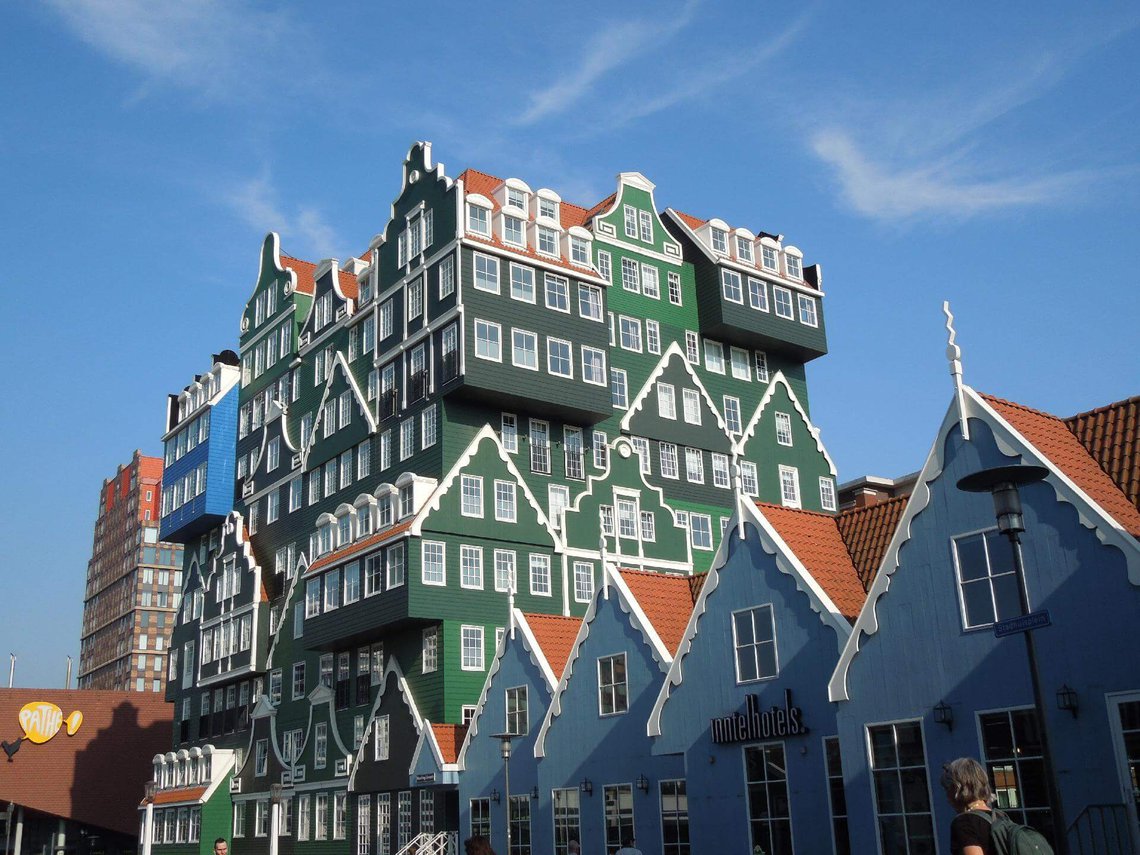 Educational Prestige
The Netherlands is packed with academic prestige, boasting one of the world's oldest education systems. Some of the best universities can be found in the Netherlands, ranked globally for their quality of education, teaching methods, and expertise. Higher education programs in the Netherlands are renowned and recognized internationally.
Travel Opportunities
Considering its central location on the map, the Netherlands provides numerous travel opportunities for the explorer in you. While in the Netherlands, you will have easy access to countries like Belgium, France, Germany, Spain, Switzerland, etc. Plenty to see and do during free time, which is quite an intriguing reason to study in the Netherlands.
Growing Numbers of International Students
Official statistics show that the Netherlands is receiving an increase in international student numbers every year. Currently, almost 86,000 international students are enrolled in the country's higher education sector, which is quite an increase from the year 2010, when there were only just above 48,000 intl students.
English-Taught Degrees
You will be able to find plenty of English-taught degree programs in the Netherlands and numerous courses to choose from. The Netherlands is known to have the most extensive range of programs offered in English in Europe. At the same time, most of the population can speak English, making it easy and convenient for non-Dutch speaking students.
Incredible Cycling Culture
Cycling is one of the most common forms of transport in the Netherlands, while also being efficient, environmentally friendly, and safe. There are plenty of bike lanes available and numerous bike locking spots. The Dutch embrace their cycling culture and make full use of its benefits, a convenient reason to study in the Netherlands for international students.
Quality and Affordability
Education in the Netherlands is recognized internationally, and so are Dutch qualifications. What is best is that education comes at an affordable cost, especially compared to other destinations like the UK or US. This is among the reasons almost 86,000 international students have chosen the Netherlands to pursue their education in 2019 alone.
Higher Education System in Netherlands
The higher education system in the Netherlands is offered at two types of institutions, including universities of applied sciences (hogescholen; HBO) and research universities (universiteiten; WO). Higher education institutions are then divided into three types, government-funded, approved, and private institutions (not covered by government regulations).
Research-oriented education provides study at numerous disciplines, comprising twelve general universities and three technical institutions. Universities of applied sciences (HBO) offer higher education in agriculture, economics, business and management, teacher training, health care, engineering, and art.
There are four things to consider if you want to meet the requirements to study in the Netherlands for international students. One, get your finances in order; two, choose a university that suits your preferences; three, meet the university admission requirements; and four, obtain your student visa.
Knowledge of the Dutch language is not a requirement for international students enrolling in English-taught degree programs. However, universities will ask for proof of English language proficiency, often either TOEFL or IELTS. This is why it is essential to begin the preparation as soon as possible.
Tuition fees for international students within the EU/EEA are the same for home students in the Netherlands. EU students must pay somewhere over €2,000 for an academic year. Non-EU/EEA students, on the other hand, will pay approximately between € 6,000 and €15,000 for undergraduate programs and between €8,000 and €20,000 for Masters.
Tuition fees and costs in the Netherlands also depend on the field of study; for example, degrees in social sciences tend to be cheaper, while medical degrees tend to be the most expensive. International students are typically required to have between €800-€1,200 per month to cover all living expenses, including accommodation, food, and entertainment.
The application process to study in the Netherlands begins by choosing the institution you want to pursue your studies. After you have selected the perfect institution, you should check the admission criteria, which usually requires meeting the language proficiency (either English or Dutch, depending on the program's language).
The Netherlands has its centralized admissions service known as Studielink, which is typically used to apply at Dutch universities. However, students are not always required to apply through this service and might instead submit their application directly at the university. When there are limited places available, the GPA will decide whether you gain admission or not.
Accommodation in Netherlands
There are different accommodation forms in the Netherlands for international students, depending on preferences and budget. In the Netherlands, students do not usually live on-campus, as do many students in other countries, but go instead for what is known as 'student houses.'
Student houses in the Netherlands are privately-owned houses designed to host three to six students, each having their room. Student apartments are also another option, and they typically accommodate more students than houses. Although not as common, university housing is also among accommodation options for international students.
Netherlands Higher Education News