Analysis: International Students in the Netherlands Are Interested in Science Education
Netherlands Europe International Studies Higher Education News by Erudera News Sep 12, 2023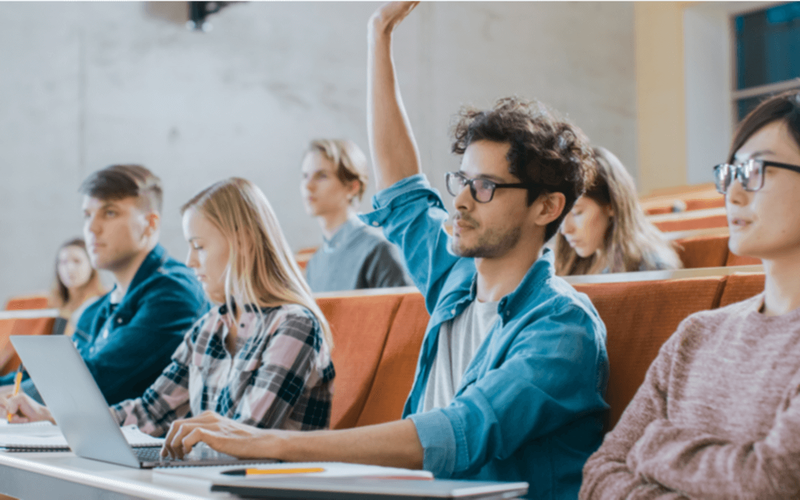 Statistics show the number of international students in the Netherlands has increased rapidly over the past decade, reaching a record high in the 2022/23 academic year. According to a new analysis by Statistics Netherlands, these students often choose to pursue science education.
Dutch statistics office CBS said nearly 123,000 international students were studying in the Netherlands in the 2022/23 academic year, accounting for 15 percent of all students in higher education, Erudera.com reports.
Over two-thirds of all international students in the country enrolled at a university in 2022/23. In most cases, these students earned a bachelor's degree, accounting for 43 percent of their choices.
A total of 3,630 international students chose to pursue a bachelor's degree in computer science and 3,260 in mathematics and natural sciences. Similarly, international students have shown enthusiasm for master's degrees in science, with 4,660 students selecting mathematics and natural sciences for the 2022/23 and 2,740 opting for computer science.
Fields such as journalism, behavior and society, or law, administration, trade, and business services offered at Dutch higher education institutions, are the most popular among international students. In 2022/23, a total of 22,350 international students opted for bachelor's degrees in journalism, behavior and society.
Differently, international students showed less interest in programs in healthcare and welfare or education.
"International and Dutch students at university often chose to study journalism, behavior and society or law, administration, trade and business services. International students opted for this slightly more often than Dutch students, and less often for a study in the field of Healthcare and Welfare or Education," CBS's report points out.
International students pursuing a master's degree preferred programs in law, administration, trade, and business services, with 8,020 choosing to study the field in 2022/23.
Most international students in the Netherlands come from Europe, followed by Asia and the United States. According to data by CBS, there were 93,410 students from Europe studying at Dutch universities in 2022/23 (most from Germany), followed by 21,130 from Asia and 5,260 from the United States.
African and Oceanian countries sent 2,230 and 160 students to the Netherlands.
A report published by Nuffic, the Dutch organization for internationalization in education, notes that based on enrollment, some of the most popular Dutch universities for international students are:
University of Amsterdam
University of Maastricht
University of Groningen
Erasmus University Rotterdam
Fontys University of Applied Sciences
Vrije Universiteit Amsterdam
Leiden University
University of Tilburg
The Hague University of Applied Sciences
Utrecht University
The same revealed most international students - 8,660 settled in Amsterdam in 2022/23, 66.2 percent of which were from EEA counties and 33.8 percent from non-EEA countries.
Related News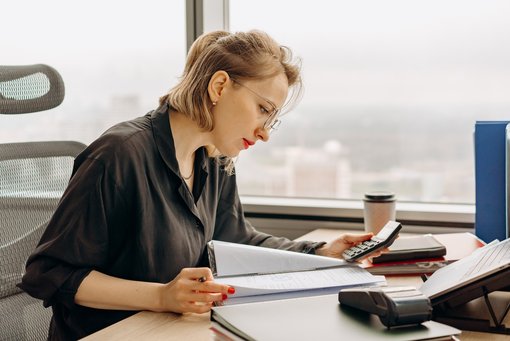 The number of international students graduating from Dutch universities has increased significantly over the past 17 years, and a considerable number of them choose to stay in the Netherlands after graduation.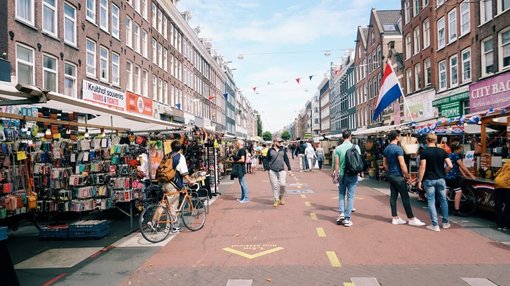 Dutch authorities have asked third-country nationals from Ukraine, including students, who entered the Netherlands after the Russian invasion, to go back to their home countries, local media reports say.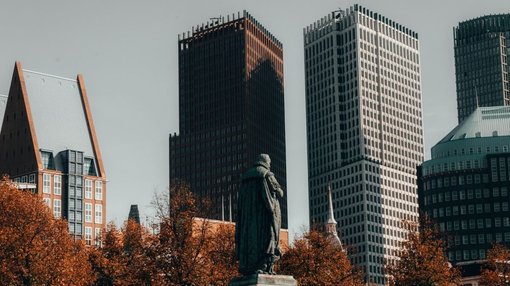 The Dutch government is planning to limit English-language courses at universities in an effort to reduce the number of international students in the country, which they say leads to overcrowded lecture halls, an excessive workload for lecturers, a lack of student housing, and reduced access to study programs.