Biden to Cancel $10,000 in Student Debt for Most Borrowers & Extend Student Loan Repayment Pause
United States
North America
Aug 27, 2022
US President Joe Biden has announced the cancelation of $10,000 in federal student debt for millions of borrowers, keeping the promise he made during the presidential campaign.
In a press release issued on August 24, the White House explained that Biden's plan is a three-part plan expected to help working families in America as they try to recover from the effects of the COVID-19 pandemic, Erudera.com reports.
Under the announced plan, the Department of Education will cancel up to $10,000 to borrowers who haven't received Pell Grants. Differently, those who have received Pell Grants to pay their college will have up to $20,000 of their student loan debt canceled.
In keeping with my campaign promise, my Administration is announcing a plan to give working and middle class families breathing room as they prepare to resume federal student loan payments in January 2023.

I'll have more details this afternoon. pic.twitter.com/kuZNqoMe4I

— President Biden (@POTUS) August 24, 2022
According to the Department of Education, Pell Grants are direct grants given to undergraduate students with "exceptional financial needs," which don't have to be repaid.
In order to qualify for the relief, individual borrowers' income should be less than $125,000 ($250,000 for married couples).
"Pell Grant recipients are more than 60% of the borrower population. The Department of Education estimates that roughly 27 million borrowers will be eligible to receive up to $20,000 in relief, helping these borrowers meet their economic potential and avoid economic harm from the COVID-19 pandemic," the statement of the White House reads.
Moreover, the President announced that the Department of Education would extend the pause on federal student loan repayment for the last time through December 31, 2022.
Under the plan, dependent students will qualify for the relief based on the income of their parents rather than their income.
President Biden said that 95 percent of the borrowers, or some 43 million people, would benefit from his plan. Data indicate that more than 60 percent of the borrower population are Pell Grant recipients.
Among borrowers who are no longer studying, 90 percent of the relief will be allocated to those whose income is under $75,000 annually.
According to the Department, 21 percent of borrowers who are eligible for relief are 25 years and under, 44 percent are between 26 and 39 years old, while more than a third of borrowers age 40 and up, including 5 percent senior citizens.
"The Department of Education will work quickly and efficiently to set up a simple application process for borrowers to claim relief. The application will be available no later than when the pause on federal student loan repayments terminates at the end of the year," the White House said.
Almost eight million borrowers may be automatically qualified for the relief as the Department already has information about their income.
Prior to the White House's announcement, Sen. Bernie Sanders appealed to Biden once again to cancel all student debt.
If SoFI, a student loan refinancing company, could give its CEO a 92% raise last year paying him a grand total of $103 million in compensation and spend $625 million to put its name on the LA Rams football stadium, you know what President Biden can do? Cancel all student debt.

— Bernie Sanders (@BernieSanders) August 23, 2022
>> Bernie Sanders Appeals to Biden to Cancel All $1.8 Trillion of Student Loan Debt
Related News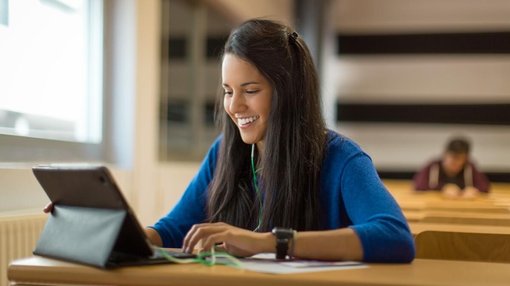 The University of Florida (UF) has been ranked for the second year in a row as the best institution in the country to offer an online bachelor's degree program.
United States
Jan 27, 2023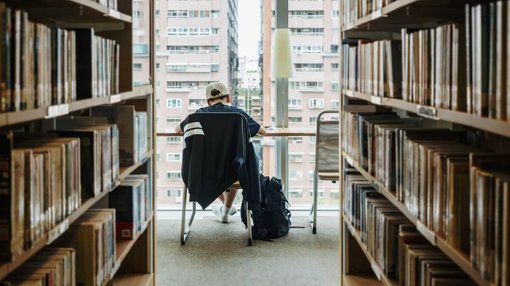 Four in ten students in the United States and Canada have reported poor mental health, and most of them agreed they need mental health support, according to a survey involving 18,169 students currently enrolled in college conducted by the College Student Mental Wellness Advocacy Coalition and Ipsos, a global leader in market research.
United States
Jan 27, 2023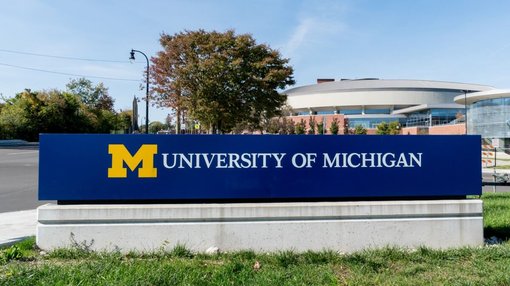 The University of Michigan (U-M) will invest $20 million over five years to support its Arts Initiative in expanding access to new programs that would engage campus audiences, bringing more artists to campus, and promoting arts nationwide, the university has announced.
United States
Jan 26, 2023