Canada Eases Rules for International Students as They Face Visa Delays
International Studies
COVID-19
Higher Education News
Aug 30, 2022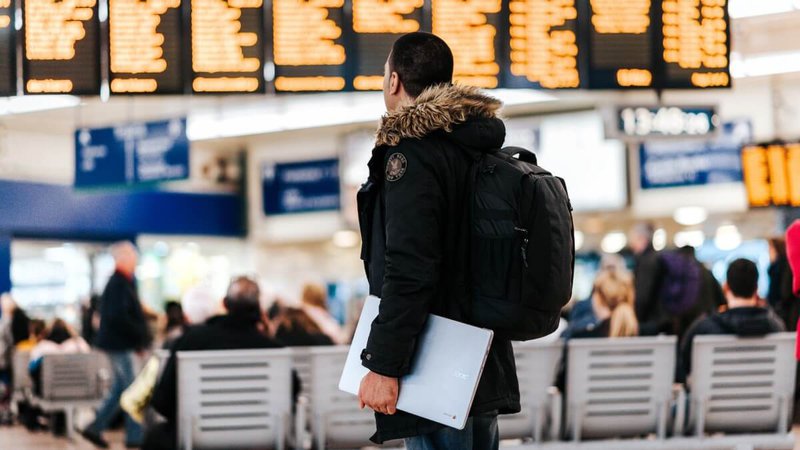 As the new academic year approaches, the Immigration, Refugees and Citizenship Canada (IRCC) has announced a relaxation of rules for international students so they can continue studies from abroad as they wait for their visas to be confirmed.
During the pandemic, international students were allowed to study online from outside Canada and remain eligible for a post-graduation work permit (PGWP). These distance learning measures have been extended until August 1, 2023, Erudera.com reports.
"As we transition back to pre-pandemic requirements, we are extending distance learning measures to pursue your studies online from outside Canada while remaining eligible for a post-graduation work permit (PGWP) until August 31, 2023," IRCC said in a media release.
IRCC encouraged international students to return to Canada, pointing out that a transition period is available for those who could need more time to return to the country.
We encourage international students to come back to Canada as soon as possible, but this transition period is available if you need some more time to do so.

Learn more: https://t.co/KhaKSoL8yo

— IRCC (@CitImmCanada) August 25, 2022
According to the new rules, overseas students who pursue studies online from abroad or submit an application for a study permit no later than August 31, 2023, will be able to complete up to 100 percent of their studies online and remain eligible for their PGWP.
Nonetheless, the study period finished from outside Canada will be deducted from the length of students' post-graduation permit regardless of when the individual started studying.
Starting September 1, 2023, all study time completed outside of Canada will be deducted from the length of your PGWP, regardless of when you began your studies.

— IRCC (@CitImmCanada) August 25, 2022
The extension of the learning measures will apply to students who start their studies between September 1, 2022, and August 31, 2023. Measures include:
No more than 50 percent of the credits earned can be completed abroad in order to continue being qualified for a PGWP.
Studies finished in the remote version from abroad beginning on September 1 next year will be deducted from the length of a future PGWP.
IRCC's media release notes that the department continues to set a high standard for immigration processing following international applicants' interest in Canada.
"However, responding to humanitarian crises and updating aging technology to meet demands have led to processing delays and longer wait times," IRCC said, adding that it is focused to reduce the existing backlogs, including for student permits.
However, it added that although there is a priority for study applications for students aiming to start studies in September, the applications of some international students may not be processed on time.
Before the COVID-19 pandemic, students were not allowed to complete more than 50 percent of their studies online, while the time that they spent pursuing studies online was removed from the length of their PGWP.
image source: © Anete Lūsiņa | Unsplash
Related News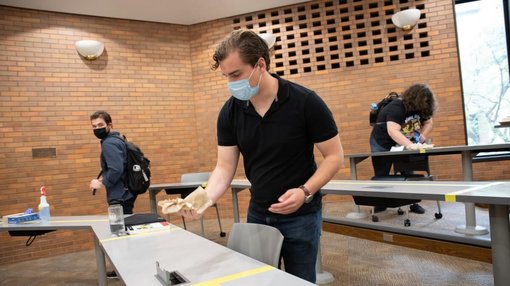 The University of Manitoba, the largest university in the province of Manitoba, has announced it will return to pre-pandemic protocols, ending the campus mask mandate from May 1, 2023.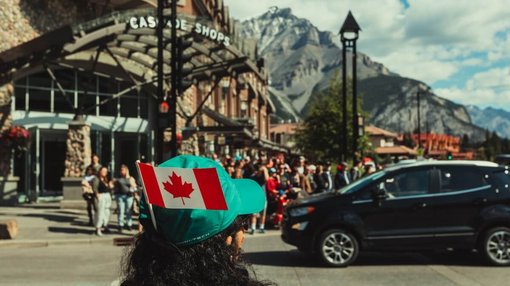 Canada continues to dominate as the most attractive country to pursue higher education, a new survey from IDP Connect, a leader in student marketing and recruitment, has revealed.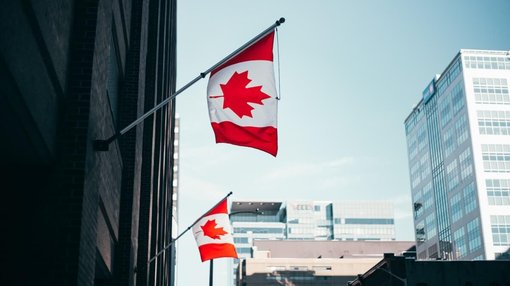 The higher education sector in Canada has expressed disappointment over the annual budget released by the government on Tuesday, March 28, saying there is a lack of investments in research, international education, and student mental health support.