#EducationIsNotTourism: Iranian Students Admitted to German Universities Desperately Waiting Months for Visa Appointments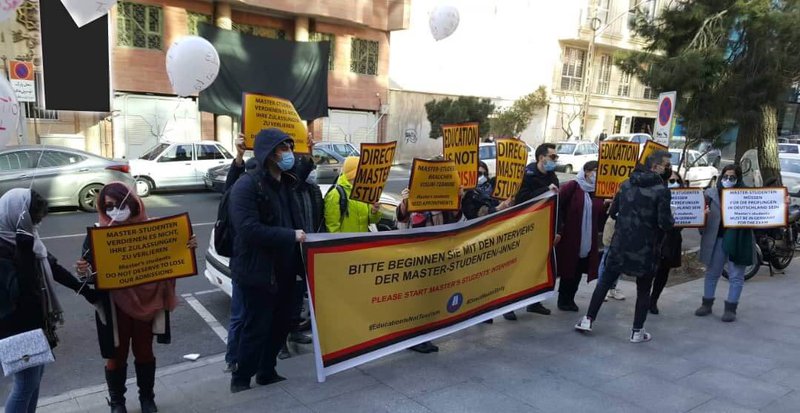 If COVID-19 virus was not enough, Iranian master students admitted to German universities are now fearing that their admission places are on the verge of devaluation due to struggles in securing a visa appointment at the German Embassy in Iran on time.
Students have more than ten months waiting, a situation that has left them under a lot of pressure, stress, and uncertainty for their places at universities. They have expressed outrage over the embassy not giving them a clear answer, claiming that they cannot stand more stress as it is not their fault that the pandemic is still present.
A desperate 17-year-old student, Hossein Ahura* contacted us last week saying he feels that his life plans and dreams have been destroyed because he has been waiting for nine months now for an interview at the German Embassy in Iran, but the latter has not conducted student interviews since March 2020.
"Honestly, I must tell you that I can study online, but my family is worried about me getting the visa. They insist I attend both, my Iranian school and the school in Germany from which I received an admission letter. They are worried about me, and if I miss both schools, I will probably not be able to continue my education because it is not possible to defer in high school," hetold Erudera, adding that he feels tired and frustrated as he is attending two schools at the same time.
Students claim that German embassies are operating in many countries across the world, including the countries experiencing higher numbers of COVID-19 cases than Iran, as well as that the embassy has even continued to issue other types of visa like business and immigrant visa.
"The embassy does not show the slightest respect for students and does not fulfil its promises. Early in the outbreak of the pandemic, it announced a specific date for reopening several times, but did not reopen on any of those dates," Hossein* continued.
According to students, every time the embassy announced it would reopen, it told students that they would be a priority. But, on the other hand, students have been receiving emails noting:
"The German embassy in Iran is reviewing the files of those interviewed. The embassy will start queuing students whose appointments have been cancelled, and then will give the rest of the students an appointment."
"Why Are German Universities Accepting Iranian Students if the Embassy Does Not Process Their Visas?"
Zahra Davani*, another Iranian master student, also told Erudera that together with several other students, they had contacted the embassy over the past months, but their phone calls were not answered and students remain receiving only templates in which they are asked to wait.
"The question here is whether the capacity of an embassy to do things is so low? What about students who have received scholarships and can make an appointment? What about students who have not received scholarships but are required to attend universities and have not been yet able to make an appointment? So, it cannot be said that the reason for this ambiguous behaviour is corona" Zahra* said.
Students stated they have spent years planning, learning German, attending university interviews in order to be admitted at their dream university, while at the same time the majority of them have spent money on university enrollments; therefore they claim that "it is very unfair to lose admissions now."
Many of them said they are not even allowed to take some exams remotely due to practical modules or laboratory work and what adds pressure to them is the fact that they will not have the chance to pass courses just like other international classmates.
Earlier this month, master students held protests in front of the German Embassy building in Tehran. Hours later, they had the chance to talk to the consulate and reveal the problems they were dealing with but did not receive any specific information.
"I think there are other reasons behind this policy than Corona, because even before the Corona Situation, students had to wait for nearly three years for an appointment at the German embassy! You heard right! Nearly three years!" Zahra* emphasized.
She told us that she took an appointment from the German embassy in 2018 and even after two years it was not her turn, so she was obliged to cancel it and receive a new appointment with the new system launched for master students.
Is There Lack of Coordination Between Universities and the Embassy?
In all this chaos, students are suspecting that there is a lack of coordination between institutions in Germany, such as universities and embassies.
"If Iranian students are not supposed to have the right to even make an appointment from the embassy, universities should be informed and know that they cannot accept us. We deserve to be aware of decisions that are being made about us. We deserve to be able to plan for ourselves and our future. We deserve to be able to avoid potential psychological damage or financial losses that we may suffer again. Education is everyone's right, and it's not tourism" Zahra* added.
In the meantime, student Ramin Banu*, said that the embassy told them they would consider requests for a permit. As a result, students started online lessons in order to arrive in Germany for the final exams in February.
"Since we are studying online, we resigned from our jobs or rejected our other offers to study full-time, hoping to graduate from university. Now, we are the only group who cannot obtain the visa," Ramin* said.
Safie Rostami* also a student, said that according to the regulation of German Federal Foreign Office, students who possess a valid admission letter from one of the German universities and cannot complete their studies online are exempted from entry restrictions.
"We have gotten nothing but a template answer for us to wait! It's been 11 months now, and we have tried every way that might solve this issue. Nobody is giving us a clear answer about why and until when we are not considered," she said.
Whereas, Reza Abed*, a remote student in MSc Program in "Physical Geography: Environmental History" at Bremen University where he got admitted in early 2019 but as he could not manage to get an appointment lost admission as the university did not defer it.
Hoping to get an appointment for the next year, he decided to move to Turkey. After 9 months he received another admission but due to lockdown, the German consulate in Istanbul did not work at all.
"After 13 months being in Istanbul, it is clear how much time, money and energy I paid, but the result was totally fruitless. You cannot even imagine how complicated, costly and difficult it is to get admission, language certification and so on, for Iranian students, especially these days in which our currency is dropping every moment. This suspended and vague situation makes us a mass of distress rather than motivated students," he said.
Students have warned that they will continue to report the embassy's status and their situation until their applications are taken into consideration.
Note: The names of students in this article have been replaced with other names on their request, as they fear their statements could affect their visa process.
Related News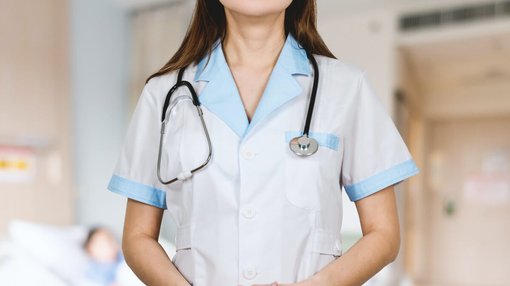 Germany has announced two new regulations to attract more nursing students and alleviate the nursing shortage.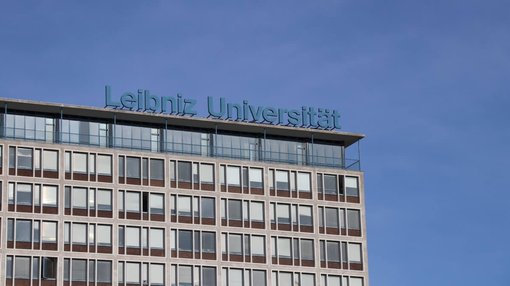 The German Academic Exchange Service (DAAD will be giving out 30 digital scholarships this year to students that weren't able to continue their master's studies or begin them due to circumstantial reasons, the authority has announced.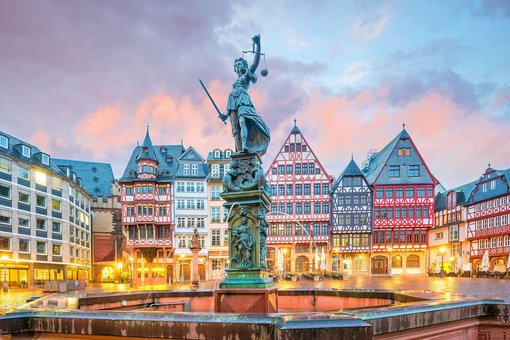 There were approximately 330,000 international students in the winter semester of 2020/21 in Germany, according to the German Academic Exchange Service (DAAD). That is an increase of over 70 percent in a decade.