Escaping War in Ukraine: Ethiopian Student Says She Is Experiencing Depression& Trauma
Germany Ukraine Europe International Studies by Erudera News Apr 09, 2022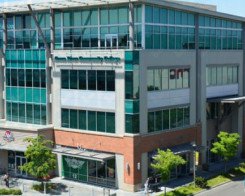 Many trains and buses left Ukraine since the beginning of the war, February 24, to transport the large influx of people escaping to safety in other countries, leaving everything else behind.
Among those who got off the bus in Poland after a 24-hour journey from Ukraine was Hirut Berhan, an international student from Ethiopia. 
Hirut, who left all her belongings in Ukraine and packed only her passport, some candy bars, and snacks, reminds us all that life can change in the blink of an eye. 
Back in 2019, she went to study in Ukraine, but initially, she had to learn the Ukrainian language for one year. After one year, Hirut joined the Ukrainian State Chemical Technology University to pursue management studies for three years until the war stopped almost everything.
"When things got heated between Russia and Ukraine, the university made our classes virtual. But then it got serious real soon, and the university officials told us to stay put in our hostel and that things will be better soon."
After some cities in Ukraine were bombed, students left the hostel and went to Poland, but not Hirut and her boyfriend. They decided to stay a couple more days in the hostel as they heard about the mistreatment of African students at the border with Poland.
But things got worse, so they were left with no choice but to take the risk and leave Ukraine. The journey to Poland, Hiruit said, was a scary and frightening experience that she will never forget. 
"At the border, my boyfriend's brother was waiting for us, he bought us "Shwarama" food. It was literally freezing, and we were using the train. We feared they might not take us because we were African."
It was reported that on the Ukraine-Poland border, women were prioritized, and Ukrainian refugees received 'preferential treatment' compared to foreigners. 
While waiting in the food line to get some food for free, Hirut was told to go to the back of the line after officials saw her passport and that she was from Ethiopia. 
"I went back, but I felt so bad," Hirut said.
>> International Students Leaving Ukraine Say They Are Experiencing Racism by Border Officials
However, they made it to Poland, where officials from the Embassy of Angola in Poland offered help to Hirut's boyfriend and his brother, who come from Angola. They found the three of them a place to stay for the night in Poland.
From Poland, Hirut continued her journey alone to Berlin, Germany. There she met a family friend. 
© Gabriel | Unsplash
"Last year, my boyfriend gave me a promise ring. We were planning to get married after graduation. But because of the war, we had to separate. I said goodbye to him in Poland before I left for Germany. Currently, he is in Amsterdam," Hirut said.
Hirut is now going through depression, has lost about 15 kilograms, and is sick most of the time since the war in Ukraine started, which has "turned her life upside down." One of the sad things the war has caused is that she doesn't remember most things after the traumatic experience she had to go through.
She does not receive any support from her university, and they don't even reply to any of her messages. She left all her school documents behind in Ukraine.
Hirut is not studying at the Ukrainian State Chemical Technology University anymore, and without documents, she is worried that it will be hard to be admitted to another university.
"I don't know what I can do now. I was left with only one year to get my degree, and now I am lost in life."
For now, Hirut is in Berlin, staying without a residence permit, waiting to figure out her next step as the situation is causing fear and distress.
The war has also affected the studies of Ukrainian students abroad, some of whom have their family members in Ukraine.
In an interview with Erudera, Oleksandra Tymchyshyna, 19, a Ukrainian student in the United States, said that for days she could not focus on anything and fell behind on her studies.
"The war in Ukraine almost cost me my dream, but I wouldn't be Ukrainian if I didn't get back on track and finish the quarter strong," Tymchyshyna said.
The crisis in Ukraine has pushed many universities worldwide to offer different types of support to Ukrainian students, staff, and all those whose studies in Ukraine have been interrupted due to the war.
>> List of Universities Helping Ukrainian Students
According to Ukrainian government figures, 76,548 international students from 155 countries are enrolled at universities in Ukraine, the majority of whom come from India, Morocco, Turkmenistan, Azerbaijan, Nigeria, China, and Turkey.
Official data revealed that, on average, international students spend more than $7,000 a year in Ukraine, contributing $542m to the country's economy. 
The country has now seen a mass departure of international students.
According to data from Erudera, there were 80,470 international students in Ukraine in 2019, an increase of 6.4 percent from 2018. Most of these students pursued studies in medicine, medical practice, dentistry, management, and pharmacy.
Within almost a decade, international student enrollment at Ukrainian universities increased by nearly 50 percent from 2011 to 2019.
United Nations figures show that more than 4.3 million people have left Ukraine since Russia's invasion. Most refugees are going to the following countries:
Poland 
Romania 
Hungary 
Moldova 
Russia 
Slovakia 
Belarus 
Note: The name of the student in this article has been replaced with Hirut Berhan, on her request.
Related News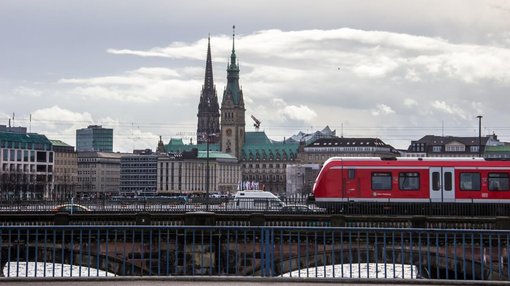 The number of Indian students in Germany has reached a record high in the 2022/23 academic year, with the latter becoming the largest group of international students in the country, the German Academic Exchange Service (DAAD) has announced.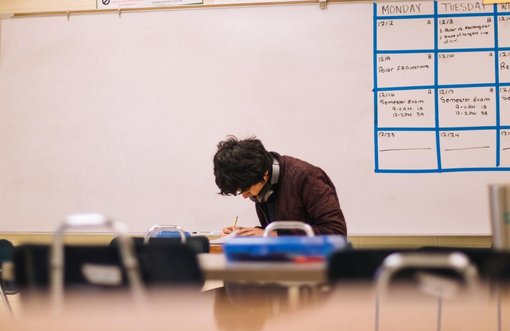 The German Ministry of Education has recently expressed concerns about the potential threat of scientific espionage from Chinese students studying in Germany under exchange programs.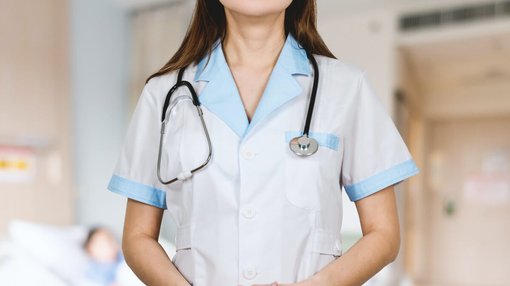 Germany has announced two new regulations to attract more nursing students and alleviate the nursing shortage.