European Education Area Reveals Top 10 Most Unique Study Programs in Europe
Europe is one of the best destinations for students who haven't decided where and what they want to study, provided that the 27-nation-bloc has different universities, rich study programs, and diverse campuses.
As Erudera.com lists show, European universities and colleges are amongst the highest ranked, with Gisma Business School in Berlin, Germany is a leader, followed by Arden University from the same country and ETH Zurich, in Switzerland.
According to the European Education Area, European diversity, a key value to the union, is reflected through a large range of university study programs, regardless of the field of study, Erudera.com reports.
Here are some interesting options to consider if you are looking for unique and profitable master programs to pursue, recommended by EEA.
1. Interdisciplinary Space Master Program for Future Space Scholars
For those planning to collect a degree in Space studies, the University of Luxembourg, developed in partnership with Luxembourg Space Agency (LSA), offers the Interdisciplinary Space Master program, a two-year full-time program with four semesters and can be attended in the English language.
All students with Bachelor degrees in physics, mathematics, electrical, mechanical or aerospace computer science, or other natural sciences of the same relevancy are encouraged to apply and those with experience in the field.
2. Want to Travel & Study? Innovative Recycling Is the Way!
For those focused on environmental issues, especially innovative recycling, A partnership of Academica, Industry, and Research (AMIR) master program is the answer. The program is destined for ambitious and entrepreneurial students that want to make a difference in the world through innovation in sustainability in the materials sector.
In addition, students can explore campus life in various partner locations for this program which includes the University of Bordeaux, NOVA University Lisbon, TU Darmstadt, University of Liege, the Technical University of Madrid, and the University of Miskolc.
3. Sustainability & Education Program for Outdoor Activities Lovers
Linköping University in Sweden is the perfect study destination for those who love children and the outdoors and are firm believers in sustainability.
"It's one of the leading programs in Europe in outdoor education. Sweden is a pioneer in this field, and the topic is, by its very nature, Swedish… We did so much: we were outdoors a lot, applied the knowledge we had gained from books, built igloos, went cross-country skiing and sledging," Aristea Kyriakou, a PhD student in Scotland said.
4. Wine & Tourism Lovers, We Have Three Universities for You
The program grants its scholars a European academic certification in the field of wine tourism by combining large expertise in Tourism and Oenology from three universities and regions such as Rovira i Virgili University (URV – Tarragona, Spain), University of Bordeaux (UB, France), and University of Porto (UP, Portugal).
5. European Agrarian Diplomacy Graduates Can Become Holders of Positions in National & EU Institutions
Established upon the Czech Ministry's request, this program aims to educate specialists in Agricultural Policies aligned with EU regulations while preparing them on theoretical background and managerial skills. The course is available in the English language and is necessary, especially due to the international projects and voluntary activities the university organizes.
6. Computational Color & Spectral Imaging Program at UNIs in Norway, France, Spain & Finland
In a partnership with four European universities, 13 academic partners, and nine industrial leaders, the two-year scientific Eruasmus+ Joint Master's Degree intends to train the next generation of highly skilled experts in the field of applied color science and other industries related to multimedia, health care, automotive, cosmetic and agro-food.
7. With Human-Computer Interaction Program, Graduates Learn How to Shape Interaction with Digital Products
Living in the days when social media and multimedia are at their peak, it would be interesting to learn how these platforms work and understand what's behind the scenes. The program is held at Salzburg University of Applied Sciences (Campus Urstein) and Paris Lodron University Salzburg (Center for HCI, Campus Science City Itzling), and it has a full-time study mode. In addition, it has four semesters, with tuition fees being under €1,000 per year.
8. Learn About Earthquake Engineering to Stay Ahead of Nature Activities
Studying in Bulgaria, which has active seismic activities, enables students to better understand earthquakes and to secure people's health and life in times of uncertainty. Areas of study are concentrated on computational mechanics, integration of construction projects, analysis of reliability and risk mitigation, monitoring the behavior of building systems engineering informatics, and environmental aspects of seismic risk.
9. Kinoeyes for European-Taught Fiction Film Making & Creativity Studies
The program, also known as KEM, is an original study program that promotes new teaching and learning opportunities for learners and teachers in fiction film making and creativity studies.
"The MA is split between four different film schools in four different European states: Lusófona University in Lisbon, Portugal; Screen Academy, Scotland in Edinburgh/ Napier University, UK; Baltic Film, Media and Arts School in Tallinn, Estonia and Iadt Dun Laoghaire, Dublin, Ireland," the website explains.
The two-year masters' program is supported by Erasmus+.
10. Pursue the Unique Contemporary Circus Practices for Free If You Are an EU/EEA Citizen
The program brings together knowledge in circuits and fine arts, one unique study program with a third cycle (PhD) alternative. While the program held in Sweden is free of charge for European citizens, those required to pay tuition fees vary between $26,140 and $104,561.
The requirements to apply include having a Bachelor's Degree of fine arts, English six of any other equivalent, and "a grade of Pass in the qualification test showing artistic ability in a circuit".
Related News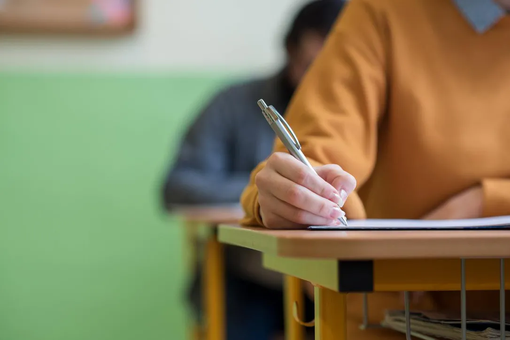 Xi'an Jiaotong University (XJTU), a prestigious university located in the capital city of Shaanxi province in China, has removed English proficiency exams as a graduation requirement.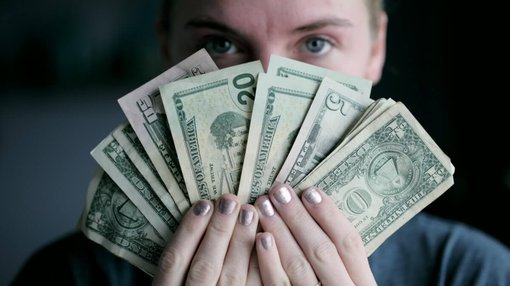 A whopping 92 percent of Gen Z students in the United States are worried they won't have enough means at their disposal to pay tuition in the fall semester, a recent survey has revealed.
United States
Sep 23, 2023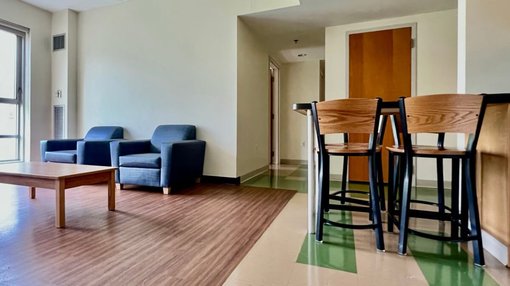 Are you a student worried about finding somewhere to live while studying abroad? Take Erudera's survey to contribute to our research on student housing and possibly help make a difference in students' ongoing struggle with accommodation.
United States
Sep 22, 2023