Nationally recognized Nut Museum finds new home at Connecticut College; exhibit of collection opens December 5th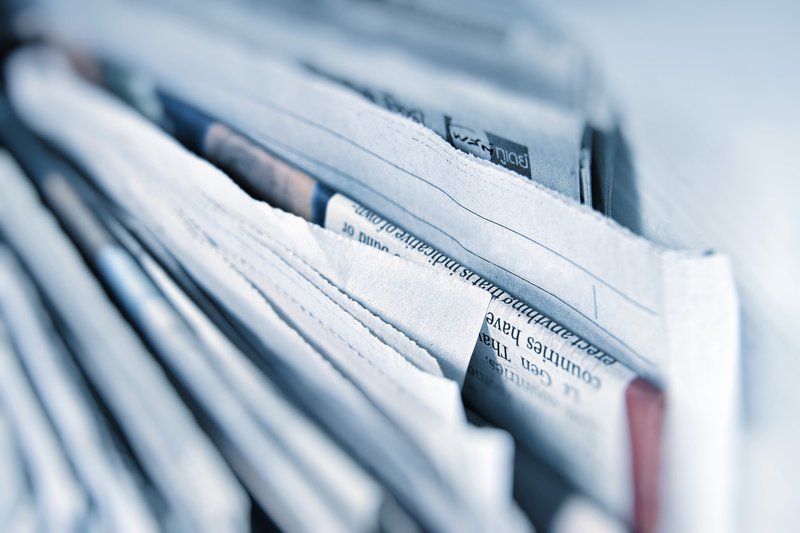 Museum founder, Elizabeth Tashjian, who hit hard times says her "artistic spirit has not been crushed" and her "creativity is still kicking"
NEW LONDON, Conn. – What happens when more than 100 nutcrackers, nut masks, paintings and sculptures of nuts, and a collection of mixed nuts from the nationally recognized Nut Museum lose their home? They find a new one at Connecticut College where author and Professor of Art History Christopher Steiner and his students have been sorting, cataloging, and archiving every piece in the collection, some of which will be exhibited at the college beginning December 5, when Tashjian will be present.
Steiner, founder and director of the college's Museum Studies Program, and some of his colleagues in Art and Art History have been sending their students to the unusual and famed museum for nearly 25 years. Elizabeth Tashjian, its creator and curator, welcomed them with open arms, a home-baked cake and hot apple cider. Tashjian, an artist who studied at the New York School of Applied Design for Women and the National Academy of Design, and a trained performance artist, would often begin her museum tour by expounding on the role of nuts in the material origins of Man.
"Eve gave Adam a nut not an apple," Tashjian told her visitors. Or, pointing to a 35-pound coco-de-mer (which she says looks remarkably like the female pelvis), Tashjian said, "I've challenged Darwin's theory of evolution with this nut; I say out with apes and in with nuts." After absorbing the bewildered gaze of her visitors, she would quickly add "It's a joke!" Her museum tour would often end with an a cappella rendition of "Nuts Are Beautiful" – the song that she wrote, among several others, which premiered on the "Tonight Show with Johnny Carson" in 1981, and was later performed for a music video on MTV.
Tashjian, who has attracted thousands of followers worldwide, and who has been interviewed by scores of national talk show hosts, such as David Letterman, Jay Leno, Howie Mandel, Chevy Chase, and most recently Howard Stern, will meet up again with a different set of students – who may get to know her in a different way.
"This was a unique opportunity to do what I really love – history and researching people's stories – with someone who is a living legend, learning about her through her works and about what it was like to grow up in this century," said Medieval Studies major Carrie Foster, a junior from New Hampshire. One especially memorable find for Foster was a letter in which the writer was talking about a train schedule in New York, where Tashjian lived for many years. "It was during WWII and she was saying it was surprising that the train was on schedule. It was a glimpse into her life that was very little on the one hand, but on the other – I can identify with that kind of detail."
Foster explained she became involved in the project after hearing from Steiner just weeks after they spoke about her enrolling in the certificate program. "You start in the program the first time you speak with him. I received an e-mail titled 'Nut Museum' asking if I wanted to be involved in the project. Without even thinking I just hit reply and said 'yes!' That shows the implicit faith in the program I had; I wanted to be a part of whatever he was working on. I thought he was kidding about the name…but I've learned a lot about nuts!"
The students have become deeply familiar with Tashjian's art, philosophy and life as they have sorted and sifted and saved decades of her papers, newspaper clippings, fan mail, photographs, letters, diaries, sketches, and doodles. Some of these items will be included in an exhibit, titled Evolution of the Nut: The Art of Elizabeth Tashjian at Connecticut College. The exhibit opens on Thursday, December 5, from 5 to 6:30 p.m. at the college's Shain Library, and will run through December 19. It is free and open to the public. Evolution of the Nut will not only feature Tashjian's most prized object from the collection – the giant and highly suggestive coco-de-mer – but Tashjian also plans to attend the opening, grateful that her nearly doomed collection has been saved through Steiner's efforts.
Tashjian, who founded the 30-year-old museum on the ground floor of her 19th-century Victorian mansion in Old Lyme, Conn., hit hard times in recent years. She had become destitute and unable to pay her taxes and, having no living relatives, she had been making her way with the help of a state social worker. But in May, she was found unconscious on her bedroom floor. After rushing her to a nearby hospital, where she remained in a coma for the next two weeks, state officials took possession of her home, and it – and all its contents – were put up for sale.
When she awoke from the coma and learned what had happened, Tashjian's world was turned upside down. But she found solace in Steiner and Jeffrey Andersen, director of the Florence Griswold Museum in Old Lyme. The two recognized the historical importance of the artist and her work, and defended her rights – and her dignity – through repeated communications with the court.
Steiner now regularly visits Tashjian at a nursing home in Old Saybrook, where she currently resides while the courts decide her future. But concerned for the fate of her nut collection, she says Steiner, who offered to preserve the collection and possibly take it on tour, "is saving my children.
"One bright spot outshining this otherwise gloomy, greedy scene is that my art, nut collections, and papers are being preserved and archived by Christopher Steiner, a professor of art history at Connecticut College," the 89-year-old Tashjian says on a Web site that was created for her (www.roadsideamerica.com/nut/index.html). She was quick to note, also, that while she may have been down and out, her spirit has not been broken. "Although these recent events have been trying, my artistic spirit has not been crushed. New ideas are being born, and my creativity is still kicking. Pray for me."
"Elizabeth told me she wanted nothing more than to have her collection preserved," said Steiner, who is now writing a book titled Performing the Nut Museum: Elizabeth Tashjian and the Art of Double Entendre. "The students and I are taking on the challenge with the deepest respect and care for a collection that will be a permanent tribute to a living American treasure."
"In an age of blockbuster exhibits and monumental museum architecture it is refreshing to look at a museum collection that defies all classification and challenges everything we think about museums. For me, the Nut Museum pokes fun at some of the pompous rhetoric of museum culture and the art world today. Whether she is talking about Creation, human evolution, the women's movement, mental health, or even sex, Elizabeth Tashjian is always reminding us not to take ourselves too seriously."
"Elizabeth is a witty, avant-garde, and highly original thinker. We want her stories and artistic genius to be preserved forever," said Steiner.
The Museum Studies Certificate Program at Connecticut College is one of the few undergraduate programs of its kind in the United States. Open to students from any major, it is an interdisciplinary program that explores the role of museums in shaping society's knowledge about art, culture, history and the natural world. The program is designed to introduce students to careers in all types of museums, cultural arts centers, historical sites and houses, science centers, environmental education centers, exhibit design firms, auction houses, planetaria, aquaria, zoos, and botanical gardens.
Ranked among the most selective private liberal arts colleges in the nation, Connecticut College has an enrollment of 1,800 men and women from 44 states, the District of Columbia, and 54 countries. The college is particularly known for interdisciplinary studies, innovative international programs, paid internships, and a wide range of student-faculty research opportunities. Founded in 1911, the college operates under an 80-year-old honor code and has no Greek system. The scenic 750-acre campus is managed as an arboretum and overlooks Long Island Sound. For more information, see www.conncoll.edu. Connecticut College is located at 270 Mohegan Ave., New London.
Related News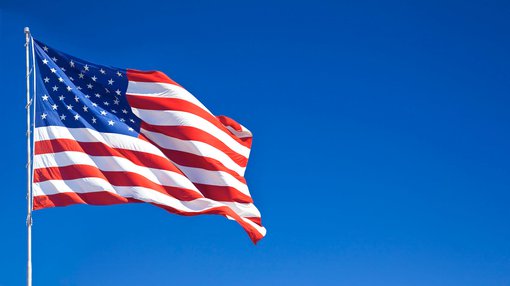 More than one million international students studying in the United States during the 2022/23 academic year contributed $40.1 billion to the American economy, according to NAFSA: Association of International Educators.
United States
Dec 09, 2023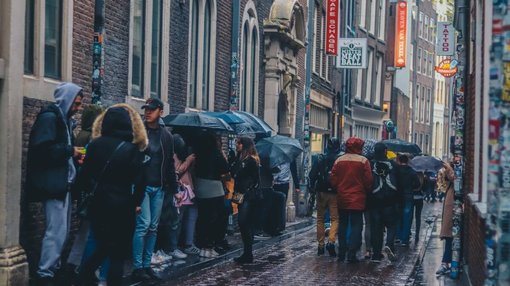 Over 80 percent of international students who chose to stay in the Netherlands after graduation cited career opportunities as a crucial determining factor, according to a survey by Nuffic, the Dutch organization for the internationalization of education.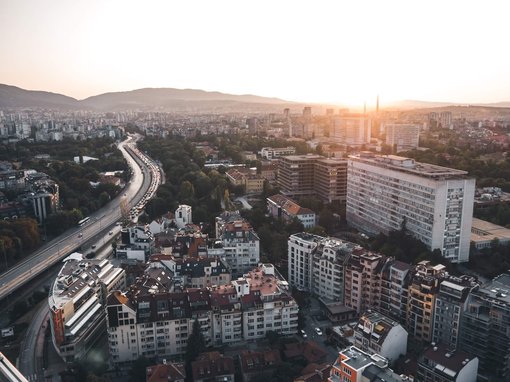 Bulgaria has recently witnessed a surge in popularity among international students, with British students forming the largest group of students from abroad enrolled at Bulgarian higher education institutions.