Poland Ranks 6th in Europe for Attracting Most International Students
Poland Europe International Studies Higher Education News by Erudera News Nov 16, 2023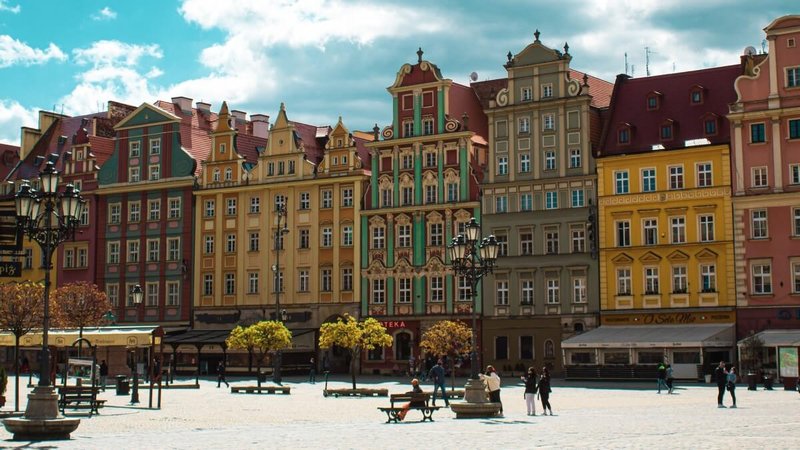 Poland has secured the sixth spot among European countries for attracting the highest number of international students, according to a recent report published by Project Atlas, a global research initiative focusing on student mobility.
The report highlights Poland's growing appeal as an educational destination, attracting students from different backgrounds, who make up more than seven percent of the total student population, Erudera.com reports.
Ukrainians constitute the majority of the international students in Poland. They account for 55.8 percent of all students in the country, followed by Belarusians, who represent 13.9 percent. Zimbabwean nationals form the third-largest group of international students in the country.
While Poland secures the sixth spot, the United Kingdom tops the list of Project Atlas, with international students making up 25 percent of its student body. The Netherlands and France follow closely, with their international students representing 14 percent and over 13 percent, respectively.
New data published by the education magazine Perspektywy revealed that nearly nine percent of students in Poland came from different countries in the 2022/23 academic year. A total of 102,200 international students attended Polish universities in 2022/23.
The most predominant nationality among international students in Poland is Ukrainian (48,700), followed by the countries below:
Belarus (12,000 students)
Turkey (3,800 students)
Zimbabwe (3,600 students)
India (2,700 students)
Azerbaijan (2,500 students)
Uzbekistan (2,100 students)
China (1,800 students)
Kazakhstan (1,700 students)
Nigeria (1,600 students)
More than 1.2 million students attended Polish universities last year, most studying business and health courses.
About 60 percent of international students pursue studies in Polish, 37 percent in English, and the remaining three percent in another language.
According to data from the Integrated System of Information on Higher Education and Science POL-on, Perspektywy, the OECD, UNESCO, and Project Atlas, there were 89,420 international students in Poland in the 2021/22 academic year, a 5.6 percent increase compared to the previous year. These students came from 180 countries,
"In the academic year 2021/2022, 89,420 foreign students from 180 countries studied in Poland, which is 4,731 more than in the previous year (a 5.6% increase). International students now account for more than 7.3 percent of the total number of students in our country," the report said.
The number of international students in Poland has continued to increase since 2005. In the 2016/17 academic year, there were only 0.82 percent of international students in the country.
© Bianca Fazacas | Unsplash
Related News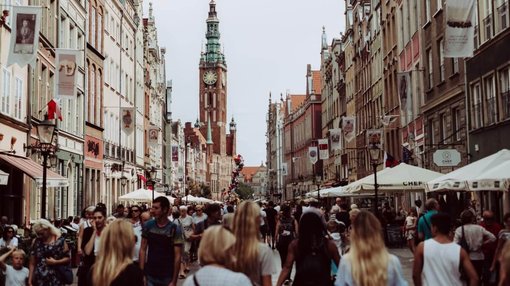 The number of international students at Polish higher education institutions has exceeded 105,000 in the 2022/23 academic year, a recent report has revealed. That represents an internationalization rate of 8.7 percent, as the overall student population in the country is 1.21 million.
Students from Eastern Europe dominate the employment market in England and Wales, according to the results of the 2021 census, which is carried out every ten years by the Office for National Statistics (ONS). Most international students who worked alongside their studies in 2021 were from Romania, Bulgaria, Poland, and Lithuania.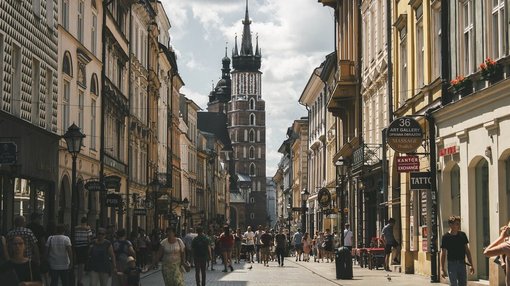 The number of international students enrolled at Polish universities in 2022 increased to nearly 89,500, which is a 5.6 percent rise compared to 2021, a new report by Perspektywy" Education Foundation, a non-profit national organization supporting education, has revealed.