Report: Poland Attracts Over 105,000 International Students in 2022/23, Ukrainians Largest Group
Poland Europe Higher Education News International Studies by Erudera News Jul 21, 2023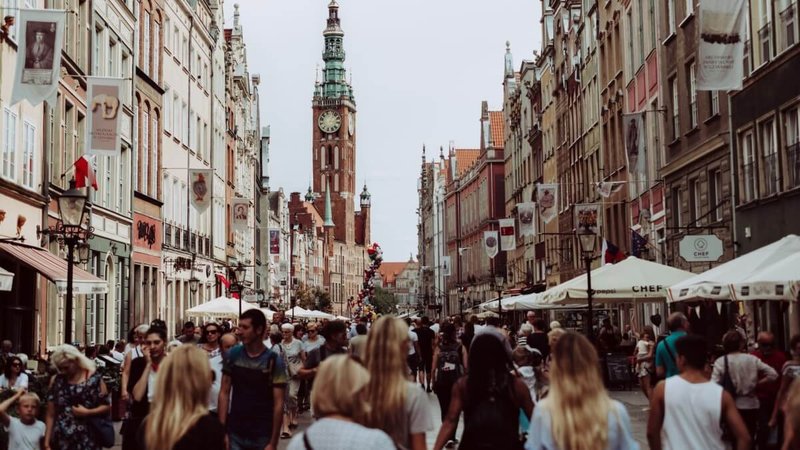 The number of international students at Polish higher education institutions has exceeded 105,000 in the 2022/23 academic year, a recent report has revealed. That represents an internationalization rate of 8.7 percent, as the overall student population in the country is 1.21 million.
A larger increase was observed in the number of students from Ukraine, who this year formed the largest group of international students. The number of Ukrainian students increased by more than 12,000 compared to previous years, Erudera.com reports.
According to the report by Perspektywy Education Foundation, a non-profit national organization supporting education, 48,100 students from Ukraine are studying in Poland this year, accounting for 45.6 percent of all international students in Polish higher education.
Last year a project was launched to assist students from Ukraine, allowing them to stay and study in Poland for free, as well as helping them to find jobs and accommodation in the country.
While announcing the figures, the foundation representatives highlighted Poland's popularity as a study destination for international students over the years, saying that there were only 8,800 international students when Poland joined the EU.
"This is on par with the European average, reflecting the enormous work done by Polish higher education over the past 19 years. When we joined the European Union, only 8,800 foreign students were studying at Polish universities, giving us an internationalization rate of 0.48 percent, the lowest in Europe," Waldemar Siwiński, president of the Perspektywy Foundation, explained.
Among the 105,400 international students, 48,700 are women, up nearly 18 percent from the previous year. Another majority of students in Poland in the academic year 2022/23, according to Perspektywy, are from the following countries:
Belarus (12,000 students)
Turkey (3,800 students)
Zimbabwe (3,600 students)
India (2,700 students)
Azerbaijan (2,500 students)
Uzbekistan (2,100 students)
China (1,800 students)
Kazakhstan (1,700 students)
Nigeria (1,600 students)
In 2022, the number of international students in Poland reached 89,5500, who came from a total of 180 countries. It was an increase of 5.6 percent compared to 2021. Unlike this year, in 2022, reports revealed that Polish universities witnessed a decline in the number of students from Ukraine, which the foundation said could have been affected by the Russian war in Ukraine.
Studying in Poland is a good choice for international students, particularly because of the affordable living costs and low tuition fees. Poland is ranked as one of the cheapest countries in Europe to pursue a degree, with English programs offered at a reasonable price of $2,500 annually.
Picture: freestocks | Unsplash
Related News
Students from Eastern Europe dominate the employment market in England and Wales, according to the results of the 2021 census, which is carried out every ten years by the Office for National Statistics (ONS). Most international students who worked alongside their studies in 2021 were from Romania, Bulgaria, Poland, and Lithuania.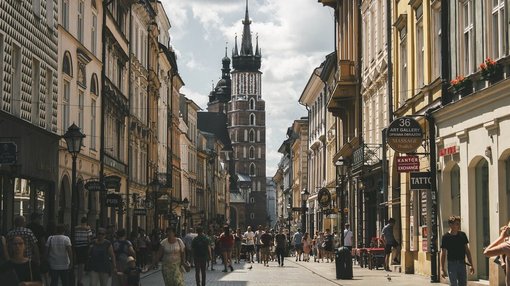 The number of international students enrolled at Polish universities in 2022 increased to nearly 89,500, which is a 5.6 percent rise compared to 2021, a new report by Perspektywy" Education Foundation, a non-profit national organization supporting education, has revealed.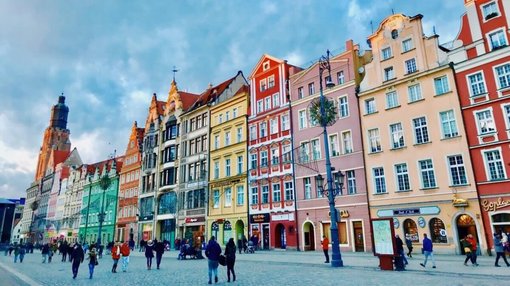 Two universities in Poland, Maria Curie-Skłodowska University (UMCS) and the Catholic University of Lublin (KUL) have signed an agreement to offer the world's first online courses in Polish studies that would allow international students to obtain their degrees online, according to local media.