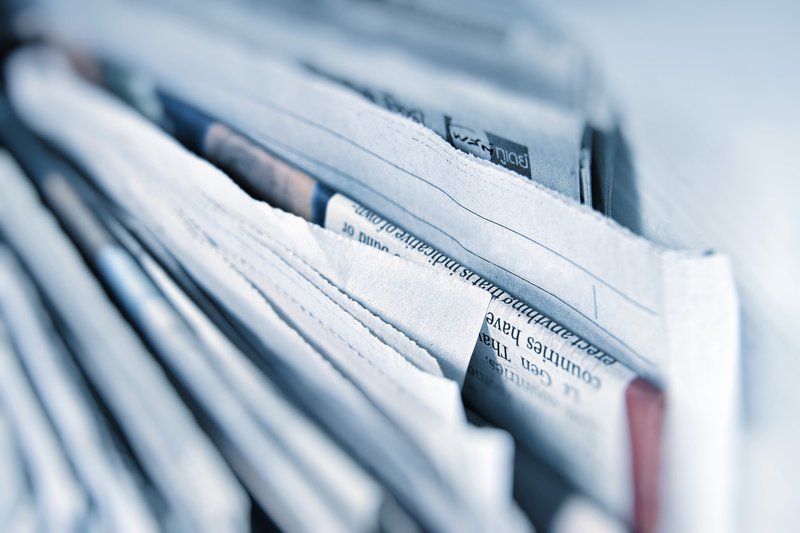 Member List (Alphabetically Listed)
Agnes Scott College
President Elizabeth Kiss
Decatur, GA30030-3797
Albion College
President Donna M. Randall
Albion, MI49224-1899
Albright College
President Lex O. McMillan III
Reading, PA19612-5234
Allegheny College
President Richard J. Cook
Meadville, PA16335-3902
Alma College
President Saundra J. Tracy
Alma, MI48801-1599
Amherst College
President Anthony W. Marx
Amherst, MA01002-5000
Augustana College
President Steven C. Bahls
Rock Island, IL61201-2296
Austin College
President Oscar Page
Sherman, TX75090-4400
Barnard College
President Judith R. Shapiro
New York, NY10027-6598
Bates College
President Elaine Tuttle Hansen
Lewiston, ME04240-6047
Bennington College
President Elizabeth Coleman
Bennington, VT05201-9993
Berea College
President Larry D. Shinn
Berea, KY40404-0003
Birmingham-Southern College
President G. David Pollick
Birmingham, AL35254-0001
Bowdoin College
President Barry Mills
Brunswick, ME04011-8441
Bryn Mawr College
President Nancy Vickers
Bryn Mawr, PA19010-2899
Bucknell University
President Brian Mitchell
Lewisburg, PA17837
Carleton College
President Robert A. Oden, Jr.
Northfield, MN55057-4044
Centre College
President John A. Roush
Danville, KY40422-1394
Chatham College
President Esther L. Barazzone
Pittsburgh, PA15232-2826
Claremont McKenna College
President Pamela Brooks Gann
Claremont, CA91711-6400
Coe College
President James R. Phifer
Cedar Rapids, IA52402-5092
Colby College
President William D. Adams
Waterville, ME04901-8846
Colgate University
President Rebecca S. Chopp
Hamilton, NY13346
College of the Holy Cross
President Michael C. McFarland, S.J.
Worcester, MA01610-2395
College of St. Benedict
President MaryAnn Baenninger
St. Joseph, MN56374-2099
College of Wooster
President Grant Cornwell
Wooster, OH44691-2363
Colorado College
President Richard F. Celeste
Colorado Springs, CO80903-3294
Connecticut College
President Leo I. Higdon
New London, CT06320-4125
Cornell College
President Leslie H. Garner Jr.
Mount Vernon, IA52314-1098
Davidson College
President Thomas W. Ross
Davidson, NC28035-7145
Denison University
President Dale T. Knobel
Granville, OH43023-1359
DePauw University
President Robert G. Bottoms
Greencastle, IN46135-1772
Dickinson College
President William G. Durden
Carlisle, PA17013-2896
Drew University
President Robert Weisbuch
Madison, NJ07940-1493
Earlham College
President Douglas Bennett
Richmond, IN47374-4095
Eckerd College
President Donald R. Eastman III
St. Petersburg, FL33733-4700
Franklin & Marshall College
President John A. Fry
Lancaster, PA17604-3003
Furman University
President David E. Shi
Greenville, SC29613-2001
Gettysburg College
President Katherine Haley Will
Gettysburg, PA17325-1486
Gordon College
President R. Judson Carlberg
Wenham, MA01984-1899
Goucher College
President Sanford J. Ungar
Baltimore, MD21204-2794
Grinnell College
President Russell K. Osgood
Grinnell, IA50112-0810
Gustavus Adolphus College
President James L. Peterson
St. Peter, MN56082-1498
Hamilton College
President Joan Hinde Stewart
Clinton, NY13323-1218
Hampden-Sydney College
President Walter M. Bortz
Hampden-Sydney, VA23943-0667
Hampshire College
President Ralph J. Hexter
Amherst, MA01002-3359
Harvey Mudd College
President Maria Klawe
Claremont, CA91711-5994
Haverford College
President Stephen G. Emerson
Haverford, PA19041-1392
Hendrix College
President J. Timothy Cloyd
Conway, AR72032-3080
Hiram College
President Thomas V. Chema
Hiram, OH44234-0067
Hobart and William Smith Colleges
President Mark D. Gearan
Geneva, NY14456-3397
Hollins University
President Nancy O. Gray
Roanoke, VA24020-1688
Hope College
President James E. Bultman
Holland, MI49422-9000
Illinois Wesleyan University
President Richard F. Wilson
Bloomington, IL61702-2900
Juniata College
President Thomas R. Kepple, Jr.
Huntington, PA16652-2119
Kalamazoo College
President Eileen Wilson-Oyelaran
Kalamazoo, MI49007-3295
Kenyon College
President S. Georgia Nugent
Gambier, OH43022-9623
Knox College
President Roger Taylor
Galesburg, IL61401-4999
Lafayette College
President Daniel H. Weiss
Easton, PA18042-1798
Lake Forest College
President Stephen D. Schutt
Lake Forest, IL60045-2399
Lawrence University
President Jill Beck
Appleton, WI54912-0599
Lewis & Clark College
President Thomas J. Hochstettler
Portland, OR97219-7899
Luther College
President Richard L. Torgerson
Decorah, IA52101-1045
Macalester College
President Brian C. Rosenberg
St. Paul, MN55105-1899
Manhattan College
President Thomas J. Scanlan, F.S.C.
Riverdale, NY10471-4098
McDaniel College
President Joan Develin Coley
Westminster, MD21157-4390
Middlebury College
President Ronald D. Liebowitz
Middlebury, VT05753-6200
Millsaps College
President Frances Lucas
Jackson, MS39210-0001
Monmouth College
President Mauri Ditzler
Monmouth, IL61462-1963
Moravian College
President Christopher Thomforde
Bethlehem, PA18018-6650
Morehouse College
President Walter E. Massey
Atlanta, GA30314-3773
Mount Holyoke College
President Joanne V. Creighton
South Hadley, MA01075-1424
Muhlenberg College
President P. Randy Helm
Allentown, PA18104-5586
Nebraska Wesleyan University
President Frederik Ohles
Lincoln, NE68504-2796
Oberlin College
President Marvin Krislov
Oberlin, OH44074-1092
Occidental College
President Susan Westerberg Prager
Los Angeles, CA90041-3314
Oglethorpe University
President Lawrence Schall
Atlanta, GA30319-2797
Ohio Wesleyan University
Acting President David Robbins
Delaware, OH43015-2398
Pitzer College
President Laura Skandera Trombley
Claremont, CA91711
Pomona College
President David W. Oxtoby
Claremont, CA91711-6301
Presbyterian College
President John V. Griffith
Clinton, SC29325
Randolph-Macon College
President Robert R. Lindgren
Ashland, VA23005-5005
Randolph College
President John E. Klein
Lynchburg, VA24503
Reed College
President Colin Diver
Portland, OR97202-8199
Rhodes College
President William E. Troutt
Memphis, TN38112-1690
Ripon College
President David C. Joyce
Ripon, WI54971-0248
Rollins College
President Lewis M. Duncan
Winter Park, FL32789-4499
St. John's College
President Christopher B. Nelson
Annapolis, MD21404-2800
St. John's College, Santa Fe
President Michael A. Peters
Santa Fe, NM87505-4599
St. John's University
President Dietrich Reinhart, OSB
Collegeville, MN56321-9999
St. Lawrence University
President Daniel F. Sullivan
Canton, NY13617-1455
St. Olaf College
President David R. Anderson '74
Northfield, MN55057-1098
Salem College
President Susan Pauly
Winston-Salem, NC27108-0548
Sarah Lawrence College
President Karen R. Lawrence
Bronxville, NY10708-5999
Scripps College
Acting President Frederick Weis
Claremont, CA91711-3948
Skidmore College
President Philip A. Glotzbach
Saratoga Springs, NY12866-1632
Smith College
President Carol T. Christ
Northampton, Massachusetts01063
Southwestern University
President Jake B. Schrum
Georgetown, TX78627-0770
Susquehanna University
President L. Jay Lemons
Selinsgrove, PA17870-1025
Spelman College
President Beverly Daniel Tatum
Atlanta, GA30314-4399
Swarthmore College
President Alfred H. Bloom
Swarthmore, PA19081-1390
Sweet Briar College
President Elisabeth S. Muhlenfeld
Sweet Briar, VA24595-9999
Transylvania University
President Charles L. Shearer
Lexington, KY40508
Trinity College
President James F. Jones Jr.
Hartford, CT06106-3100
Trinity University
President John R. Brazil
San Antonio, TX78212-7200
Union College
President Stephen C. Ainlay Ainlay
Schenectady, NY12308-3107
University of Puget Sound
President Ronald R. Thomas
Tacoma, WA98416-0094
University of the South
President Joel L. Cunningham
Sewanee, TN37375-1000
Ursinus College
President John Strassburger
Collegeville, PA19426-1000
Vassar College
President Catharine Bond Hill
Poughkeepsie, NY12604
Wabash College
President Dr. Patrick E. White
Crawfordsville, IN47933-0352
Washington College
President L. Baird Tipson
Chestertown, MD21620-1197
Washington and Jefferson College
President Tori Haring-Smith
Washington, PA15301-4801
Washington and Lee University
President Kenneth P. Ruscio
Lexington, VA24450
Wellesley College
President Kim Bottomly
Wellesley, MA02481
Wesleyan College
President Ruth Knox
Macon, GA31210-4462
Wesleyan University
President Douglas J. Bennet
Middletown, CT06459-0001
Westmont College
President Gayle Beebe
Santa Barbara, CA93108-1089
Wheaton College
President Ronald A. Crutcher
Norton, MA02766-2322
Whitman College
President George S. Bridges
Walla Walla, WA99362-2083
Whittier College
President Sharon D. Herzberger
Whittier, CA90608-4413
Willamette University
President M. Lee Pelton
Salem, OR97301-3930
William Jewell College
President David L. Sallee
Liberty, MO64068-1896
Williams College
President Morton O. Schapiro
Williamstown, MA01267
Wittenberg University
President Mark H. Erickson
Springfield, OH45501-0720
Related News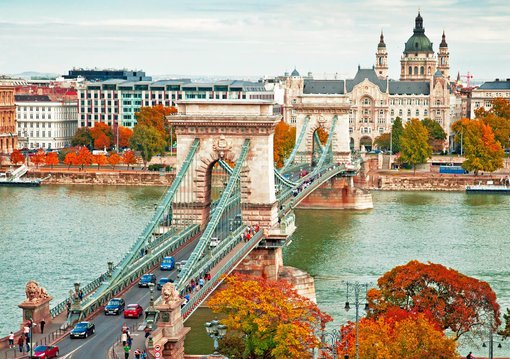 The European University Association (EUA) has called on the Hungarian government to address concerns related to the autonomy of universities in the country, in order to secure access of these institutions to EU programs such as Erasmus+ and Horizon Europe, which have enabled thousands of Hungarian students, teachers and several organizations in the country to have academic freedom.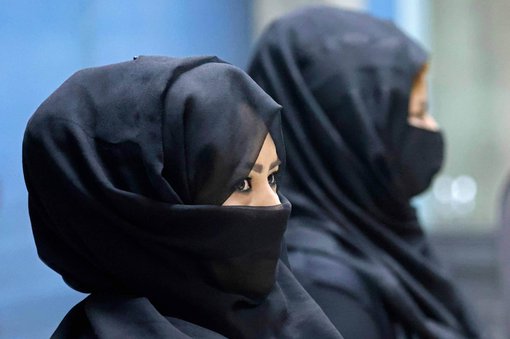 Afghan female students will be barred from taking entrance exams at private universities in Afghanistan next month, according to the Taliban-run Higher Education Ministry.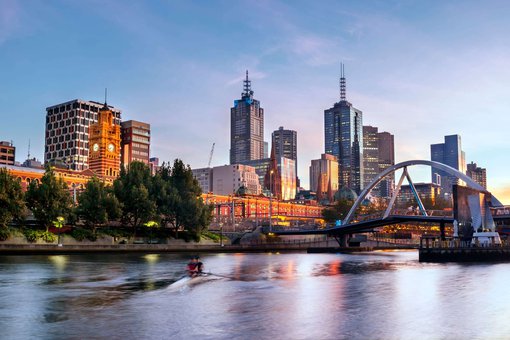 The Australian authorities have said that they are preparing for the arrival of thousands of Chinese students following China's Education Ministry warning for students enrolled abroad.