Study in Finland
The land of snow, saunas, and most successful schools
Known as the land of a thousand lakes, Finland is also one of the happiest countries in the world, it has the cleanest air and on top of that, it is the country that invented our first cell phones. What is more interesting about Finland is the fact that it was one of the first countries in the world to grant women the right to vote.
For international students, studying in Finland would not only mean living in this innovative, equal rights advocating country but, also benefit from one of the best higher education systems in the world.
Erudera's Complete Guide to Studying in Finland as an International Student
As Finnish citizens have high incomes, a top education system, and a great health system, no wonder that the country ranks number one in being the happiest in the world. The strong commitment to gender equality, the greenest landscapes in the world, the saunas, the Aurora Borealis, crystal clear lakes all make additional reasons why Finland is an exceptional option for international students.
Research studies claim that other countries should take Finland as a model if they wish to keep international students in the country. One thing that distinguishes Finland's Higher Education from other countries is that its institutions, like Universities of Applied Sciences, have a more practice-oriented approach to education rather than focusing only on classical academic research.
Facts
Did you know that people who earn a Ph.D. in Finland are given a Ph.D. Sword and Ph.D. Hat?
Finland is also referred to as the "land of a thousand lakes" due to its 188,000 lakes.
Reasons to Study in Finland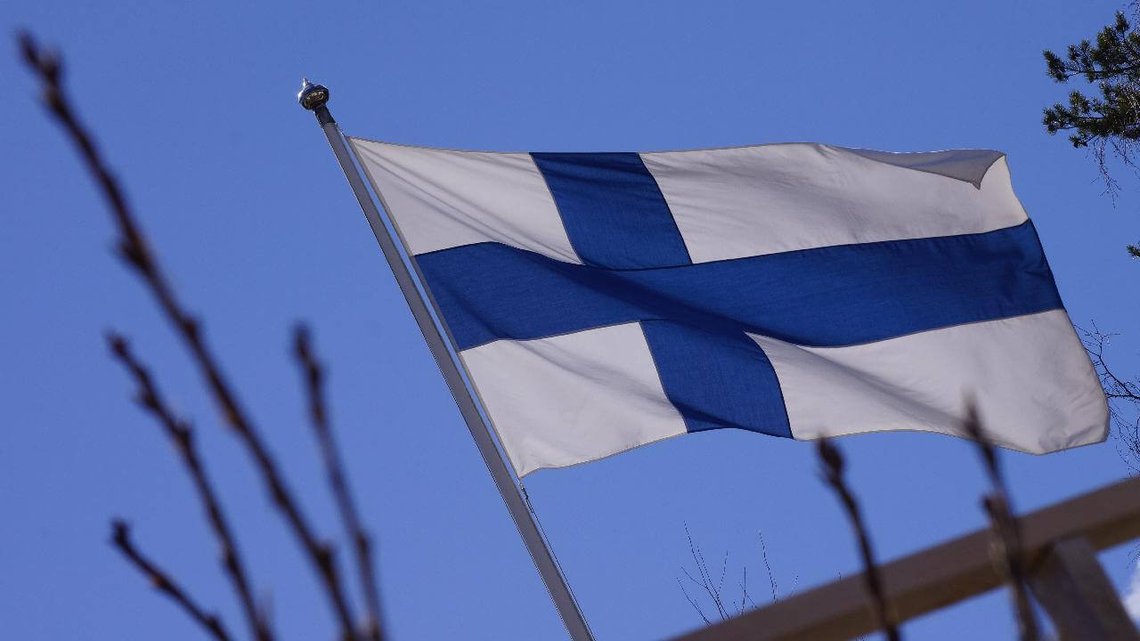 Study programs
The official languages of Finland are Finnish and Swedish. However, there are many study programs that have English as their language of instruction. Considering that Finland is known as an innovative country, with the best higher education system, its universities are ranked in the top 100 universities for global impact. Every year Finland welcomes international students from over 60 countries.
Working in Finland
The residence permit that international students receive allows them to work up to 25 hours per week. There are no restrictions on working hours if students' work is related to their degrees like practical training or thesis work. After graduation, if an international student has found a job they can apply for a work permit. If they have not found one they can apply for a residence permit to find a job or start a business.
Career-service
Finnish universities give guidance and support to their students from the start of their studies. Additionally, they offer career guidance where students can receive counseling on their career options and advice on how to strengthen their career skills.
Cleanest Air
As health is always important whether you are at home or abroad, international students will be happy to hear that according to the World Health Organisation, Finland's air quality is one of the cleanest on earth. Since the Finnish government protects forests and lakes, invests in renewable energy, it has become a role model for other countries on how to protect the natural environment.
Travelling
Normally, every time people visit a new country, they like to take a tour of the places that interest them the most. Finland is definitively not short on beautiful, worth-visiting places. If you like history then you should definitely visit Suomenlinna, the fortress islands. If you like seals and lakes you can take a tour of Lake Saimaa. Lastly, if you have dreamed about the northern lights you can spend a night in Lapland and witness the most magical light show.
Higher Education System in Finland
The Finnish pride themselves on their education system. It is free of charge from primary school to higher education for the Finnish. And one priority of their education system is offering equal opportunities for education to all students. The Higher Education System in Finland consists of two types of institutions: Universities and Universities of Applied Sciences (UAS) or polytechnics.
Universities of Applied Sciences provide education that is primarily based on artistic and innovative activities and applied research and development. Whereas Universities follow a more classical approach to research and teaching). Some of the top-ranked Finnish universities include the University of Helsinki, Aalto University, University of Turku, University of Tampere, and the University of Eastern Finland.
In order to be accepted to a Finish university, international students should first of all be in possession of a valid school certificate or diploma. Depending on the university you are applying to you might also be asked to take the SAT test, have proof of proficiency in the language you intend to pursue your studies, for Master studies students might be required to have previous work experience.
Another requirement for students coming from third countries is that they need to apply for a travel visa or a student residence permit. International students have to be admitted to a university before applying for a visa, and they should also meet the requirements for insurance and means of support.
For students wanting to study abroad, one of their main concerns is tuition fees and living costs. In Finland, higher education is free of charge for students coming from EU/EEA countries. Whereas, for students coming from third countries tuition fees apply. These depend on the university and study program and range between €4,000 ($4,849) and 18,000 ($21,821). Note that Ph.D. students are exempt from paying tuition fees regardless of their nationality.
International students are usually required to cover their living expenses. These range between €700 ($848) and €900 ($1,090) including food, accommodation, transport, insurance, etc. Of course, these prices vary depending on where you live and your lifestyle. In order to receive a student residence permit, international students need to show that they have sufficient funds to support their studies.
The application process to a Finish higher education institution is done through the official Finish website. After deciding which study program and university you want to apply to, you can find the requirements on the university websites. Usually, for degrees that start in the fall semester applications are submitted between late November and mid-January.
Although the application is done online, some study programs are not included, therefore students are advised to check with the university they are interested in and apply directly by following their instructions and deadlines. Applying to Finnish universities is always free, they do not charge students with application fees. Applying to Finnish universities can be done in joint applications or separate applications.
International students searching for accommodation in Finland have two main options. The first option is student residencies and the second is the private market. If you wish to accommodate in a student residence, you can check the Finnish website to search for student housing providers. Usually this type of accommodation costs between €160 ($193) to € 380 ($460).
If you are interested in private accommodation, then you can use social media to research independently for rented accommodation like single apartments or family flats. Note that often there is a long waiting list for this type of accommodation and that this option tends to be more costly.
Popular Universities in Finland
Finland Higher Education News