Study Journalism
Journalism has always been part of our everyday life, whether in print or online. Journalists are the ones that allow each of us to interact with the world around us. Whether through television, newspapers, radio, magazines, or social media and websites, journalists provide the information the world consumes daily. A journalism degree will equip you with the academic knowledge you need to create a career in the world of media and, maybe, influence the world little by little.
Find your program
Use this search box and filters to browse Erudera's study program database.
Erudera's Complete Guide to Studying Journalism
Studying journalism provides you with countless career paths. Whether you want to become a news producer, editor, reporter, content marketer, public relations specialist, technical writer, etc., there are plenty of options available through a journalism degree. University programs teach the fundamentals of journalism as well as countless transferable skills essential to succeed in numerous aspects of life.
Journalists are creative observers of the world who keep others informed on current events. There are plenty of reasons to study journalism and create a career in this field. In a world that is constantly changing and in need of information, journalists will always be in demand. Regardless of where you wish to study or practice your profession, you will always find yourself informed and on top of important matters.
How Much Do Journalists Earn?
A degree in journalism allows students to undertake a variety of career paths. The job role, in turn, plays an integral part in how much you earn. Moreover, factors like job description, experience, and sometimes degree level might also contribute to earning potential. According to the Bureau of Labor Statistics, in the U.S., the overall median salary for job positions in journalism and media is $54,780 per year. While reporters and correspondents earn a lower median salary of $37,820, roles like broadcast news analysts earn a median salary of $56,680 per year, and editors earn a median wage of $57,210 per year.
While the journalism role, experience, and degree level play an important part in deciding the annual salary, the country where you practice your profession is also a factor to consider. In the UK, for example, journalists earn an average of £36,824 ($51,113) per year. In Australia, the average salary for journalism jobs is AU$53,122 (US$41,378) per year, increasing with experience.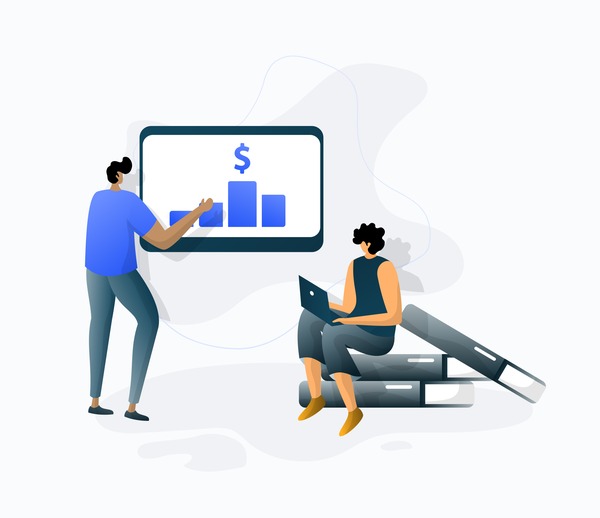 Reasons to Study Journalism
1. You Are Always Informed
Studying Journalism allows you always to be informed and on top of things. It will be your job to stay up to date, keep up with what is happening in the world, and always have insights on particular matters. Journalists are at the forefront of information, and they are the ones who share this information with the world. Most of the information we consume on a daily basis has initially been in the hands of a journalist who delivered it to us. If you are curious and wish to always stay up to date and informed, journalism is definitely a career you should pursue.
2. Fieldwork Opportunities
Journalism will allow you to travel and do plenty of fieldwork. Being a journalist does not necessarily mean working on tasks indoors. You are likely to find yourself in a wide range of settings. As mentioned above, journalists are among the first to discover new information, which means you will have the chance to travel to new places, cover various stories, and be part of everyday happenings. Even during your studies, you will have the chance to apply the skills you learn on a real-world basis, so you graduate highly prepared for the job market.
3. You Learn Various Transferable Skills
Transferable skills play an important role in success, either in your social, professional, or academic life. These skills include communication, multitasking, collaboration, leadership, creativity, critical thinking, etc. During your studies and even in your professional life, you will find yourself in situations where you are required to work with other people, multitask, and communicate effectively. Exposure to these situations will allow you to become a person with various soft skills which can be transferred in numerous areas of life.
4. You Can Be Creative
A degree in journalism will require you to find your own style and stand out from the crowd. The journalism industry is constantly evolving, and journalists are always encouraged to find new approaches and fresh ideas to storytelling. Being a good journalist means keeping an open mind and having an authentic writing style. If you consider yourself creative, you will find yourself quite at home with a journalism degree. It is about how you approach your work, how you decide to stand out, and how you deliver correct information creatively.
5. You Continually Meet New People
While studying for a journalism degree, you will meet people you will work with during and, likely, after your studies. However, you will also meet new people once you enter the job market. As a journalist, you will always be in contact with other people. Whether you are conducting an interview, covering a story, or simply traveling to different places, you will be in contact with new people. This is where your communication skills will come in handy because you will make connections, friendships and create enthralling stories.
How Long Does a Journalism Degree Take?
The duration of a journalism degree depends on the type of degree you intend to pursue.
Associate Degree: An associate degree in journalism takes approximately two years to complete. An associate-level degree in journalism prepares you for entry-level job positions.
Bachelor's Degree: This degree takes around four years to complete. Many students skip the associate degree and enroll directly in a bachelor's degree program in journalism. This degree allows students to undertake a variety of journalism career paths.
Master's Degree: A master's degree in journalism takes one to two years of full-time study to complete. Through this type of degree, journalists can enhance their existing skills and advance into more senior/lucrative positions.
Doctoral Degree: A Ph.D. in journalism takes somewhere between three to eight years to complete. Usually, graduates who want to go into research or teaching undertake a doctoral degree.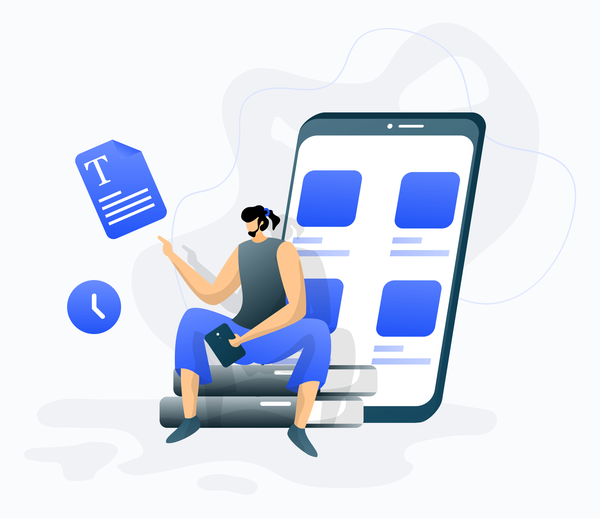 Top Countries to Study Journalism
If you plan on studying abroad, choosing a destination is one of the most challenging and important decisions you will have to make. There are factors to consider which generally make the decision-making process easier, such as the cost of living and tuition fees, quality of education and expertise in journalism, and, of course, personal preference.
Some of the top countries to study journalism, in terms of excellence and international recognition, include:
United States
The U.S. is one of the top countries in the world to study journalism due to its countless renowned universities specializing in excellent journalism programs. Whether you wish to study at Columbia University in New York, the University of California, or Stanford University, to name a few, there are plenty of worthwhile choices that will help you advance your career. Students gain thorough preparation for careers in journalism fields like news production, broadcast journalism, and countless digital courses designed to meet the job market demands.
United Kingdom
The UK is among the most popular study destinations for international students. Most universities in the United Kingdom have close links with the industry, and journalism students have the opportunity to gain hands-on experience and learn what the job market is like. UK universities provide extensive modules, and the academic staff is highly renowned. The development of the media industry in the UK ensures journalism students have plenty of opportunities to learn and practice journalism.
Canada
Canada is also among the top countries to study journalism due to various factors like affordable tuition fees, scholarship opportunities, outstanding higher education system, and work opportunities. Journalism students in Canada get the chance to work in the country during and after their studies due to its liberal work permit regulations. Canadian higher education institutions provide countless undergraduate and postgraduate programs in journalism. Moreover, there are plenty of career opportunities for journalists in Canada across different fields of journalism.
Australia
The Australian higher education system attracts thousands of international students every year. Journalism programs at Australian universities are designed to meet the job market's needs, focusing mainly on the practical aspect of learning. Students can engage in workplace learning by undertaking internships in the industry and take on numerous projects with the media or different organizations in the country. Studying journalism in a country as dynamic as Australia will definitely provide the experience of a lifetime.
Spain
Journalism programs in Spain are extensive, internationally renowned, and affordable. With universities like the University of Barcelona, Autonomous University of Barcelona, and the likes, students learn valuable skills and make a confident entrance into the job market. Spanish universities feature diverse environments, qualified academic staff, and are highly welcoming to international students. Spanish universities acknowledge that practical experience is one of the most important aspects of learning, which means internship opportunities and hands-on experience are often guaranteed.
How Much Does a Journalism Degree Cost?
The cost of a journalism degree depends on several factors like the country you intend to pursue your degree, the university (public or private), and the degree level. A bachelor's degree in journalism at a public university in the U.S. costs around $45,000 per year. In comparison, the same degree at a private university in the U.S. will cost approximately $55,000 per year. In Australia, on the other hand, it will cost approximately AU$33,824 (US$26,332) per year to study for an undergraduate journalism degree at a public university.
In European countries like Germany or Spain, the cost of tuition fees is more affordable. In Germany, most public universities charge no tuition fees (only up to $360 in administrative fees). This basically means that you can pursue a journalism degree for nearly free in Germany. Tuition fees are also affordable in Spain. A bachelor's degree in journalism in Spain costs up to €2,500 ($3,018) per year. Master's degrees are more costly, as are tuition fees at private universities, which can go up to €20,000 ($24,145) per year.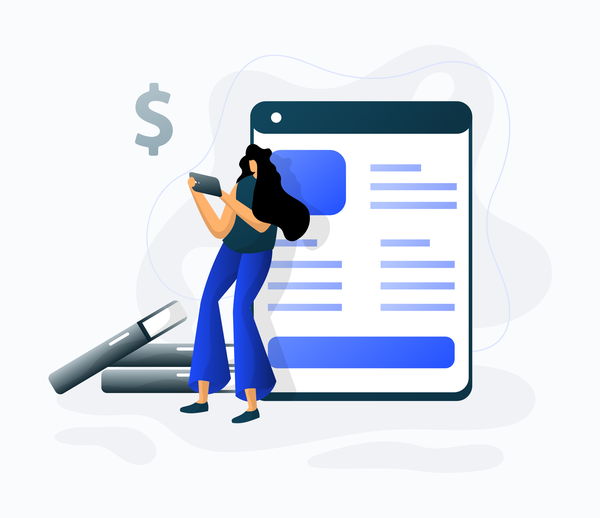 Journalism Studies Related Guides
Journalism Studies Related Study Destinations