How Much Does An MBA Cost?
How Much Does An MBA Cost?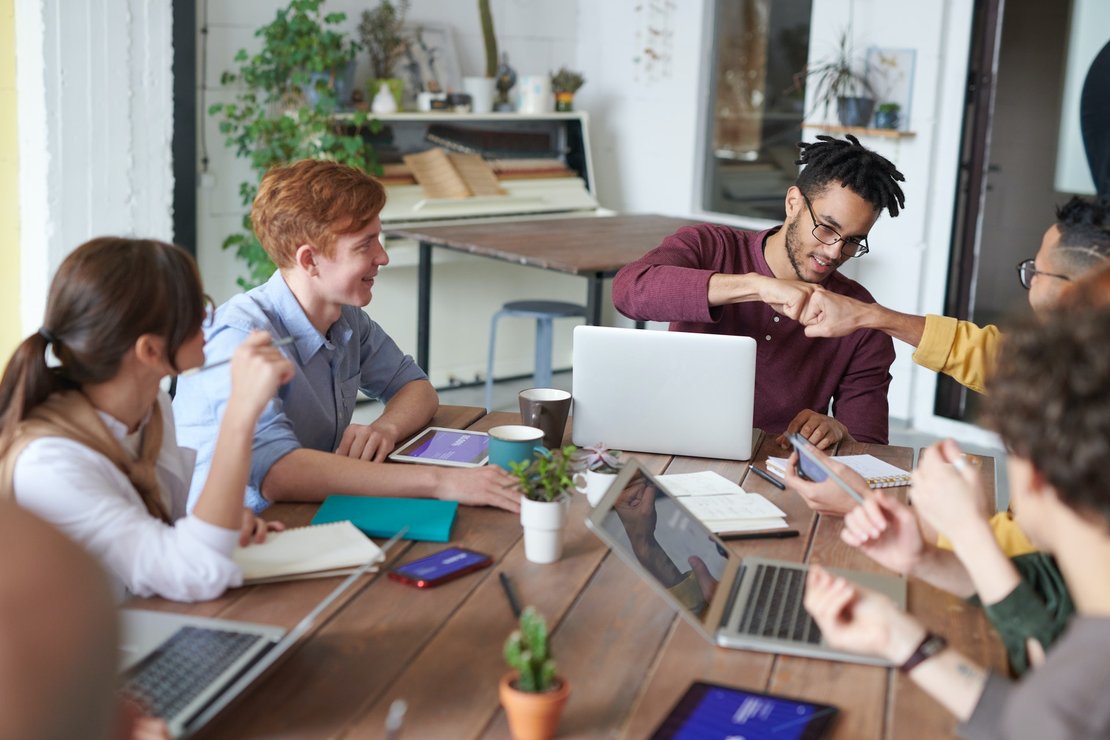 A Master of Business Administration (MBA) degree can be a game-changer for your career. Although it's no secret that pursuing an MBA comes with a cost, it's a worthwhile investment that pays off in the long run, sometimes quite quickly, considering the potential for lucrative careers.
If you're curious about the costs associated with MBAs, below we'll explore some of the expenses of pursuing an MBA worldwide and the various factors that influence these costs.
United States
---
On average, MBA programs in the United States typically cost around $61,800, although the actual expenses can vary depending on various factors. Actual costs can range from around $30,000 to well over $100,000.
The tuition fees for MBA programs at esteemed private universities or Ivy League institutions tend to be higher, often exceeding $100,000 for the entire program. On the other hand, public institutions or state universities generally offer more affordable options, particularly for in-state residents.
United Kingdom
---
Tuition fees for MBA programs in the United Kingdom can differ significantly, spanning from around £17,000 to £87,900. Pursuing an MBA at renowned institutions like London Business School, Cambridge (Judge), and Oxford comes with a higher price tag. The tuition fees for these prestigious programs are £109,700, £64,000, and approximately £71,440, respectively.
However, there are also MBA programs offered by top-ranking schools in the United Kingdom that have significantly lower tuition fees. For example, Manchester (Alliance) charges £47,000, the University of Edinburgh Business School has a tuition fee of £38,500, and Cranfield School of Management costs £44,195.
Canada
---
The cost of an MBA in Canada varies depending on the university and program, with average fees for international students ranging from CAD 25,000 to CAD 120,000. Highly-ranked schools like Toronto (Rotman), Western (Ivey), McGill (Desautels), and Queen's (Smith) typically have higher tuition fees for their MBA programs.
Toronto (Rotman) charges CAD $67,530 per year (CAD $136,410 total), Western (Ivey) has a tuition fee of CAD $126,600, McGill (Desautels) costs CAD $99,500, and Queen's (Smith) is priced at CAD $105,100.
There are also other high-ranking schools in Canada, like Alberta School of Business, with a tuition fee of CAD $65,000, and HEC Montréal, with a fee of CAD $59,100, where you can find more affordable MBA programs without compromising on the quality of education.
Australia
---
Renowned for its high-quality education, the country offers a myriad of prestigious business schools that cater to diverse interests and career aspirations. And just like with other countries, the cost of investment for an MBA in Australia depends on the university you plan to attend. However, it typically falls within the range of AUD 25,000 to AUD 100,000.
At top-ranked schools in Australia, such as Melbourne Business School, UNSW (AGSM), Macquarie Business School, Monash Business School, UQ Business School, and others, you can expect to pay MBA costs ranging from AUD $56,700 to AUD $99,630.
Germany
---
The cost of pursuing an MBA in Germany can vary, with tuition fees ranging from approximately €21,900 to €53,000 at institutions like Mannheim Business School, Frankfurt School of Finance & Management, WHU (Otto Beisheim), ESMT Berlin, HHL Leipzig Graduate School of Management, and EU Business School.
In addition to the higher-cost options, there are also more affordable alternatives available for pursuing an MBA in Germany. For example, Ludwig-Maximilians-Universität München offers an MBA program with a basic fee of 85,00 € plus a semester fee.
France
---
In France, the cost of MBAs also varies significantly, ranging from 5,000 euros to over 80,000 euros. The actual cost often depends on factors such as whether the school is private or public.
For more prestigious schools such as HEC Paris and INSEAD, the cost of their MBA programs tends to be higher. HEC Paris has a tuition fee of €87,000, while INSEAD's MBA program costs €97,000.
You can also find other reputable schools, such as ESSEC Business School, EDHEC Business School, ESCP Europe MBA, EMLyon Business School, and more, that offer quality MBA programs at lower costs, ranging from €17,900 to €51,000.
Spain
---
Spain is a compelling destination for pursuing an MBA, offering a unique blend of academic excellence and cultural richness. Tuition fees can range from as low as €3,180 at the public Universitat de Valencia to as high as €99,500 at IESE Business School.
Other reputable institutions like IE Business School, Esade Business School, EADA Business School, ESIC Business & Marketing School, EAE Business School, GBSB Global Business School, Universitat de Barcelona, and Pompeu Fabra University offer MBA programs with fees ranging from €12,000 to €82,300.
Factors Affecting MBA Costs
There are a number of factors that can affect the cost of an MBA degree, which is why it's often difficult to put an exact price point to how much this degree costs in general.
Therefore, when calculating the estimated cost of an MBA, you should consider how the following factors can influence it:
School Quality and Ranking
---
When you hear the names Harvard, Stanford, or Columbia, you most likely associate it with greatness. That's the power of reputation. A school's reputation, quality of teaching, and rankings are important to both students and future employers. Such renowned status often comes with a higher cost attached to it.
The MBA program at Harvard Business School costs $74,910 per year, Stanford Graduate School of Business charges $79,860 annually, and Columbia Business School has set the tuition fee at $84,496 per year.
However, with average starting salaries of $175,000, $175,000, and $182,272 for graduates of Harvard Business School, Columbia Business School, and Stanford Graduate School of Business respectively, pursuing an MBA from these institutions offers a strong return on investment.
Program Format & Duration
---
Program format and duration can affect MBA costs due to factors such as faculty and resource requirements, opportunity cost, and the availability of networking and internship opportunities.
Full-time programs often have higher tuition fees due to dedicated faculty and resources, immersive experiences, and opportunity costs. Part-time or online programs tend to be more affordable as they allow flexibility and enable students to continue working.
Take the University of Edinburgh Business School as an example. Their full-time MBA costs £35,900, the part-time Executive MBA is priced at £34,700, and the online MBA comes at a cost of £31,410.
Location
---
The location of the business school you plan to attend can also affect MBA tuition fees.
For example, pursuing an MBA in countries like Germany or Spain can often be more affordable for international students due to lower tuition fees offered by public universities. On the other hand, major cities or regions with a higher cost of living, such as New York or London, may have higher tuition fees for MBA programs.
Moreover, local market dynamics play a role in tuition fees. MBA programs situated in regions with strong job markets and high-demand industries may command higher tuition fees. For instance, programs located in technology hubs like Silicon Valley or financial centers like Wall Street may have higher fees to reflect the potential career opportunities and higher earning potential for graduates.
Program Features and Resources
---
Specialized concentrations, industry networks, study abroad experiences, state-of-the-art facilities, and alumni networks/career services are some of the features of an MBA program that can impact tuition fees.
Here are some examples:
MBA programs with specialized concentrations such as finance or entrepreneurship may have higher costs due to the additional resources and expertise required.
Programs that offer study abroad experiences often involve additional expenses such as travel, accommodation, and program logistics, which can contribute to higher fees.
MBA programs equipped with state-of-the-art facilities and technology may have higher tuition fees to cover the maintenance and investment in these resources.
Institutions with extensive alumni networks and comprehensive career services often incur costs to provide ongoing networking opportunities and career support.
Scholarships and Financial Aid
---
While MBA programs can sometimes be a bit pricey, it's not all doom and gloom. Scholarships and financial aid programs offered by universities, foundations, and external organizations can make the pursuit of an MBA more accessible and affordable for deserving candidates.
For example, approximately half of students at the Stanford Graduate School of Business, a top-ranking business school, receive fellowship funds of around $42,000 per year. HEC Paris, another reputable school, awards over €1,000,000 total in student aid every year.
Additional Expenses to Look Out For
Pursuing an MBA incurs expenses beyond just tuition fees. You will also have to account for additional costs such as books, accommodation, transportation, meals, health insurance, networking events, technology, and other miscellaneous costs.
For instance, SDA Bocconi School of Management in Milan, Italy, provides an average estimate of monthly expenses for students attending their MBA program (excluding tuition fees) as follows:
Admission Process Fee: €120
Housing: €750 - €1200
Meals: €450
Transports: €100
Miscellaneous Expenses: €350
Total: €1650 - €2100
These figures serve as a general indication and can vary depending on individual lifestyles and choices. For example, the minimum cost of living expenses for international students can range from €867 a month in Germany to around $1,500 per month in the United States.
This range of expenses further depends on individual lifestyle choices and factors such as accommodation choices (private rental or student dormitories), dining preferences (eating out or cooking at home), and other personal decisions.
How to Find an Affordable MBA Program
No two MBA programs are identical when it comes to cost, and the good news is that you can absolutely find an affordable one without having to sacrifice quality.
Here are some key things to consider:
Research Scholarships and Financial Aid. Explore scholarships, grants, and financial aid options offered by universities, foundations, and external organizations.
Consider Public Institutions. Public universities often have lower tuition fees compared to private institutions.
Look for Part-Time or Online Programs. Part-time or online MBA programs often offer more flexibility and lower tuition fees compared to full-time programs. Plus, you can work while studying to cover some of the costs.
Explore International Options. Exploring MBA programs in countries known for offering more affordable education can be a smart approach. European countries, in particular, are recognized for providing affordable MBA options for international students.
Evaluate Return on Investment: Look beyond the upfront cost and consider the potential return on investment by researching the average salaries and career outcomes of graduates from different MBA programs.
An MBA empowers you to succeed in the globalized world, opening doors to new opportunities and growth. It's a smart investment in your career and financial future. With valuable skills and knowledge gained, you'll excel in the ever-evolving business landscape.