Types of MBA Specializations
Types of MBA Specializations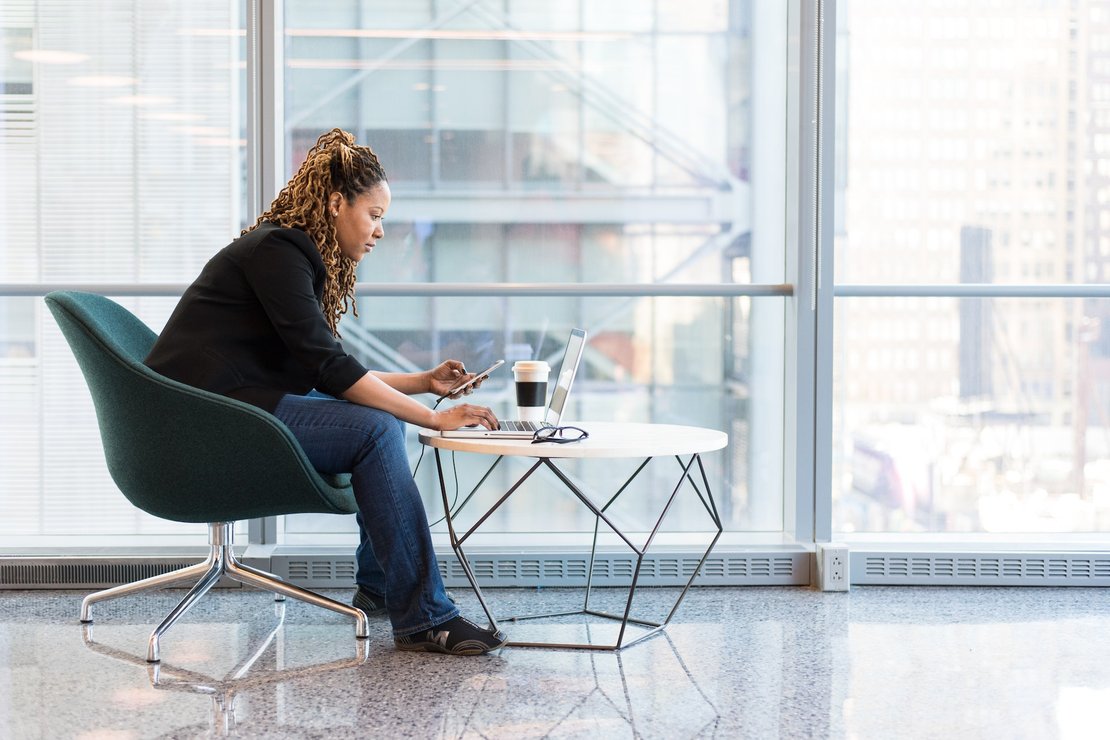 Having an MBA can serve as a powerful differentiator in today's fiercely competitive job market. Not only does it signal a higher level of business acumen and expertise, but it also demonstrates your commitment to personal and professional growth.
Through the various specializations available for MBAs, you can gain an even better advantage. These paths allow you to hone your expertise in specific fields of business, providing valuable opportunities for career growth and success.
Below, we delve into the different types of MBA specializations, exploring how these focused areas produce graduates who can handle the complexities of today's business landscape with confidence.
---
If you see yourself as a jack of all trades, a General Management MBA specialization offers a comprehensive and versatile education in business management that may be right for you. It provides a broad understanding of various business functions, equipping you with the skills and knowledge required to excel in leadership roles across numerous industries.
The program focuses on developing well-rounded professionals who can effectively manage organizations, make strategic decisions, and drive sustainable business growth.
Curriculum
The curriculum of an MBA in General Management covers a wide range of topics to provide students with a holistic understanding of business management.
Here are some of the courses you can expect to take:
Core Business Courses
Leadership and Strategic Management
Business Analytics and Data-driven Decision Making
Entrepreneurship and Innovation
Corporate Finance and Financial Management
Organizational Behavior and Human Resource Management
Global Business and International Management
Prospective Careers
Graduates with an MBA in General Management can usually pick from an extensive list of prospective careers across various industries.
Some common careers include:
Business Development Manager
Operations Manager
Project Manager
Strategy Consultant
Management Analyst
Marketing Manager
Entrepreneur/Startup Founder
Business Analyst
General Manager
Executive Leadership (CEO, COO)
---
If you have a passion for data, choosing the specialization of Business Analytics within an MBA program is an excellent decision.
This specialization focuses on teaching how to utilize data analysis and quantitative techniques to drive strategic decision-making and enhance business performance.
This area of study equips students with the skills and knowledge required to harness the power of data, extract valuable insights, and translate them into actionable strategies.
Curriculum
The curriculum of an MBA in Business Analytics typically covers a range of subjects that combine business knowledge with data analytics skills.
Some courses typically covered in this specialization include:
Data Analysis and Statistical Modeling
Business Intelligence and Data Warehousing
Predictive Analytics and Machine Learning
Big Data Analytics
Data Visualization and Communication
Business Strategy and Analytics
Ethical and Legal Considerations in Analytics
Prospective Careers
An MBA in Business Analytics opens up diverse career opportunities in data-driven decision-making and business strategy.
Here are some roles you can consider:
Data Analyst/Analytics Manager
Business Intelligence Manager
Data Scientist
Strategic Planning Manager
Marketing Analyst/Manager
Operations Analyst/Manager
Financial Analyst/Manager
Consulting Analyst/Manager
Product Manager
Entrepreneur/Startup Founder
---
An MBA in Consulting prepares students for a dynamic and diverse career in management consulting. If you're a people person and a great communicator, this specialization will enhance your skills through courses focused on problem-solving, communication, corporate strategy, and analysis of business situations.
Students enrolled in this type of program develop the skills and knowledge needed to help companies address complex challenges.
Curriculum
The curriculum of an MBA in Consulting aims to provide students with a solid foundation in consulting principles, strategic thinking, problem-solving, and effective client communication.
You can usually expect the following courses:
Strategic Management
Management Consulting
Organizational Behavior
Financial Analysis for Consulting
Data Analytics for Consulting
Operations and Supply Chain Management
Marketing Strategy
Business Ethics and Professional Responsibility
Negotiation and Conflict Resolution
Prospective Careers
With an MBA in Consulting, you'll have access to a myriad of prospective careers in the consulting industry and beyond.
These can include but are not limited to:
Management Consultant
Strategy Consultant
Operations Consultant
Project Manager
Financial Consultant
Human Resources Consultant
Technology Consultant
Change Management Consultant
Healthcare Consultant
Sustainability Consultant
---
If you're more of an entrepreneurial type, an MBA in Entrepreneurship is another specialization that may be the right fit for you. This specialized program empowers you to harness your innovative spirit, equipping you with the knowledge, skills, and mindset to conquer the world of startups and ventures.
Curriculum
The MBA in Entrepreneurship curriculum is created to equip students with the essential knowledge and skills needed to navigate the entrepreneurial path and start their own businesses.
Some common courses include:
Entrepreneurial Strategy
New Venture Creation
Innovation and Creativity
Financing Entrepreneurial Ventures
Marketing for Entrepreneurs
Legal and Regulatory Considerations
Entrepreneurial Leadership and Team Building
Entrepreneurial Finance and Accounting
Growth Strategies and Scaling
Prospective Careers
An MBA in Entrepreneurship prepares you for a variety of challenging yet rewarding career paths and possibilities.
Here are some potential avenues you can pursue:
Startup Founder
Business Development Manager
Venture Capitalist
Corporate Entrepreneur
Social Entrepreneur
Innovation Manager
Product Manager
Business Consultant
Business Incubator/Accelerator Manager
Entrepreneurship Educator
---
An MBA in Finance is an advanced degree program that provides a comprehensive understanding of financial principles and prepares students for finance-related roles within organizations. This program covers financial analysis, investment management, corporate finance, and risk management.
Graduates are equipped to make informed financial decisions and pursue careers in corporate finance, investment banking, financial consulting, or financial analysis.
Curriculum
The curriculum of an MBA in Finance varies across institutions but generally includes the following courses:
Financial Management
Investment Analysis and Portfolio Management
Corporate Finance
Financial Markets and Institutions
Derivatives and Risk Management
Financial Modeling and Analysis
International Finance
Managerial Accounting
Ethics and Professional Standards in Finance
Prospective Careers
The finance industry is full of lucrative career options that are well-suited for graduates with an MBA in Finance.
Here are some exciting roles to consider:
Financial Analyst
Investment Banker
Portfolio Manager
Financial Manager
Risk Manager
Corporate Treasurer
Financial Consultant
Asset Manager
Private Equity Analyst
---
For those seeking leadership positions in the healthcare sector, an MBA in Healthcare Management is a program that prepares you for the unique challenges and complexities of the healthcare industry.
This specialization equips graduates with a solid understanding of healthcare systems, policies, and practices, enabling them to effectively manage healthcare organizations, drive innovation, and improve patient outcomes.
Curriculum
Given the ever-growing challenges of healthcare sectors worldwide, an MBA in Healthcare Management should have a curriculum that prepares graduates to confidently take on leadership roles.
Some courses covered in this MBA specialization can be:
Healthcare Systems and Policy
Healthcare Economics
Healthcare Quality and Patient Safety
Healthcare Leadership and Management
Healthcare Information Systems
Healthcare Marketing and Strategy
Healthcare Human Resources Management
Healthcare Ethics and Law
Prospective Careers
An MBA in Healthcare Management provides you with the opportunity to make impactful change in the field through roles such as:
Health Services Manager
Pharmaceutical Project Manager
Hospital Administrator
Policy Analyst in Healthcare
Medical Director
Healthcare Informatics Manager
Healthcare Consultant
Healthcare Financial Manager
---
If you are passionate about cultivating a thriving work environment, developing talent, and shaping the future of organizations, an MBA in Human Resources is the path for you.
This program aims to provide a comprehensive understanding of human resource principles, practices, and strategies, enabling them to effectively manage the most valuable asset of organizations – their people.
Curriculum
The MBA in Human Resources (HR) curriculum encompasses an extensive range of courses, from strategy to decision-making.
Below, we have listed some of the courses you can expect:
Strategic Human Resource Management
Talent Acquisition and Recruitment
Performance Management
Compensation and Benefits
Training and Development
Employee Relations and Labor Law
Organizational Behavior
HR Analytics and Data-Driven Decision Making
Change Management
Ethical Leadership and Professional Development
Prospective Careers
MBA graduates with a specialization in HR can explore a range of exciting future career opportunities as the field of human resources continues to evolve, such as:
HR Manager
Talent Acquisition Specialist
Compensation and Benefits Manager
Training and Development Manager
HR Consultant
Employee Relations Manager
HR Analyst
Organizational Development Specialist
Diversity and Inclusion Manager
MBA in Information Systems of Technology
---
If you keep up with the latest technology and aspire to be at the forefront of digital innovation, an MBA in Information Systems or Technology (IT) is your gateway to a dynamic and thriving career.
This specialization combines business acumen with cutting-edge technological expertise, equipping you with the knowledge and skills to handle the rapidly evolving landscape of IT and drive digital transformations within organizations.
Curriculum
An MBA in IT or Technology will combine core business courses with technology-focused subjects.
These courses can include:
Business Foundations
Strategic Management
Technology Management
Data Analytics
Information Systems Management
Cybersecurity
Project Management
Innovation and Entrepreneurship
Digital Marketing and E-commerce
Ethical and Legal Considerations in IT
Prospective Careers
As we constantly rely on technology and digital transformation, an MBA in Information Systems or IT prepares graduates with the knowledge and skills to excel in a variety of rapidly growing IT roles, such as:
IT Manager/Director
Technology Consultant
Systems Analyst
Project Manager
Data Scientist
Cybersecurity Manager
IT Strategist
Business Intelligence Analyst
IT Auditor
Product Manager
---
An MBA in International Business unlocks a world of opportunities for those who are eager to navigate the global stage and excel in the realm of global business. This type of MBA delves into the intricacies of international trade, cross-cultural management, and global business strategies.
By exploring areas such as global marketing, international finance, supply chain management, and global entrepreneurship, students are prepared to thrive in the international marketplace.
Curriculum
In today's globalized economy, an MBA in International Business offers vital courses that help students grasp the dynamics of conducting business on a global scale.
Some examples of such courses include:
International Business Strategy
Global Marketing
International Finance
Cross-cultural Management
Global Supply Chain Management
International Trade and Regulations
Global Business Ethics and Corporate Social Responsibility
Global Business Negotiations
International Market Research
International Business Law
Prospective Careers
As a graduate of an MBA in International Business, you will have the opportunity to work in diverse international settings, holding significant positions such as:
International Business Manager
Global Marketing Manager
International Trade Specialist
International Business Consultant
Global Supply Chain Manager
International Financial Analyst
Global Human Resources Manager
International Project Manager
International Market Research Analyst
---
An MBA in Marketing is ideal if you are passionate about creativity, consumer behavior, and driving business growth. With a focus on creativity and consumer insights, an MBA in Marketing prepares you with the skills needed to excel in different marketing roles and make a significant impact in the digital landscape.
This specialized program combines business knowledge with expertise in digital and social media marketing as well. Students learn to leverage digital platforms effectively, engage online audiences, and optimize marketing strategies.
Curriculum
The curriculum of an MBA in Marketing program encompasses a broad range of topics and skills essential for a successful career in marketing.
You'll gain expertise in various areas, including:
Marketing Management
Brand Management
Market Research and Analytics
Digital Marketing
Advertising and Promotion
Consumer Behavior
Product and Innovation Management
Pricing Strategies
International Marketing
Strategic Marketing Planning
Prospective Careers
Here are a few possible career paths that MBA in Marketing graduates can pursue:
Brand Manager
Digital Marketing Manager
Market Research Analyst
Advertising Manager
Product Manager
Marketing Consultant
Marketing Communications Manager
Sales Manager
E-commerce Manager
---
An MBA in Supply Chain Management is a specialization for individuals who want to develop expertise in strategic procurement, logistics optimization, demand forecasting, supplier management, and supply chain analytics, enabling them to lead and transform supply chain operations, drive efficiency, and contribute to overall organizational success.
Curriculum
The MBA in Supply Chain Management should cover courses that provide you with the skills to manage and optimize supply chain networks effectively.
Some of them include:
Operations Management
Logistics and Distribution Management
Supply Chain Strategy
Inventory and Demand Planning
Global Supply Chain Management
Risk Management and Resilience
Supply Chain Technology and Innovation
Lean Six Sigma for Supply Chain
Prospective Careers
The field of supply chain management offers abundant job prospects and attractive salaries.
Some of the careers you can pursue with an MBA in this specialization are:
Supply Chain Manager
Operations Manager
Logistics and Distribution Manager
Procurement Manager
Demand Planning Analyst
Supply Chain Analyst
Inventory Control Specialist
Supplier Relationship Manager
Operations Consultant
How to Choose an MBA Specialization
When choosing an MBA specialization, it's important to keep a few things in mind:
Follow Your Passion. Think about what gets you excited and motivated. What subjects or industries do you genuinely enjoy? Choosing a specialization that aligns with your passions will make your MBA journey more enjoyable and fulfilling.
Check Out Job Prospects. Take a look at the job market and see where the demand is. Look for industries that are growing and have plenty of job opportunities. A specialization with good job prospects will increase your chances of landing a rewarding career.
Consider the Money. Let's be real: salary matters. Look into the earning potential of different specializations. While it's not the only factor, it's important to choose a specialization that can offer financial stability and help you achieve your goals.
Look at What Schools Offer. Explore the MBA programs of different schools you're considering. See if they offer the specialization you're interested in and if their curriculum and faculty expertise align with your goals. You want to make sure you're getting the right education and support.
For more tips on choosing the right MBA program, be sure to explore our comprehensive article. Moreover, our extensive database provides a wide range of MBA programs for you to explore. With up-to-date information, you can find the perfect program that matches your interests and career aspirations.