How to Choose the Right MBA Program
How to Choose the Right MBA Program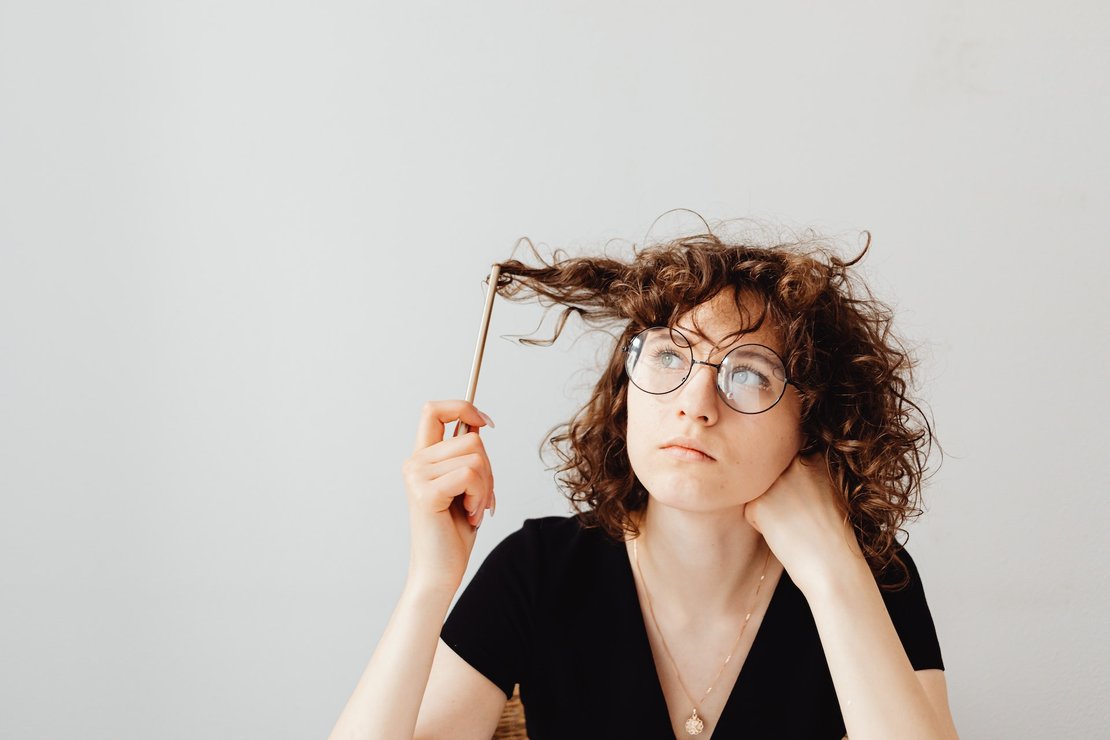 Choosing the right Master of Business Administration (MBA) program is not just a decision, it's an investment in your future success. It equips you with the knowledge, skills, and connections needed to thrive in the competitive business world.
A well-selected program offers more than just a degree; it offers a transformative experience that shapes you into a confident, strategic thinker and a dynamic leader. That's why it's essential to take into account various factors before deciding on an MBA program.
Some key considerations include:
Job Demand
---
Labor market trends and industry demands can significantly influence the value and relevance of an MBA specialization or concentration. By aligning your MBA program choice with the labor market demands, you increase your chances of securing rewarding job opportunities and career growth.
Researching labor market trends and industry projections can help you identify emerging sectors, in-demand skills, and growing job roles. This information can guide your decision-making process and help you select an MBA specialization that aligns with the current and future needs of the job market.
Choosing an MBA program that offers specializations in high-demand fields, such as technology, healthcare, sustainability, data analytics, or entrepreneurship, can enhance your marketability and increase the likelihood of finding employment in sought-after industries.
For example, below are four managerial occupations that are expected to grow strongly during the 2021-2031 period, according to the U.S. Bureau of Labor Statistics.
Medical and Health Services Managers. Employment for this role is expected to grow by 28% until 2031. An MBA in Healthcare Management or similar specialization is often the preferred route for professionals aiming to become medical and health services managers, complementing their prior education and experience.
Financial Managers. The job outlook for financial managers is highly favorable, with a projected growth rate of 17% from 2021 to 2031. One potential pathway to pursue a career as a financial manager is by obtaining an MBA with a specialization in Financial Management.
Computer and Information Systems Managers. An expected growth rate of 16% for this occupation indicates a strong demand for professionals in this field. An MBA in Information Technology or Computer Information Systems is a valuable choice to develop the skills and experience needed for this occupation category.
Operations Research Analysts. The job outlook for operations research analysts is also promising, with a projected growth rate of 23% from 2021 to 2031. Pursuing an MBA with a specialization in Operations Management, Analytics, or a related field can significantly enhance your prospects for advancing into roles in Operations Research or Management.
Accreditation
---
Accreditation is crucial when selecting an MBA program as it ensures that the program meets quality standards and is recognized by employers and educational institutions. Accreditation involves a thorough evaluation by recognized bodies. There are two main types: regional accreditation for institutions and program-specific accreditation for programs like business schools or MBA programs.
The European Foundation for Management Development (EFMD), the Association of MBAs (AMBA), and the Association to Advance Collegiate Schools of Business (AACSB) are widely respected accrediting bodies in business education. Achieving triple crown accreditation, which involves obtaining accreditation from all three bodies, indicates that a business school meets rigorous standards in areas like academic quality, faculty qualifications, curriculum, and student experience.
Program Type
---
Selecting the right MBA program type is pivotal as it determines your learning experience, schedule flexibility, career prospects, and networking opportunities.
You can typically choose from the following types of programs:
Full-time MBA. Ideal for people who are looking to focus solely on their studies, as they require a significant time commitment.
Part-time MBA. These programs offer flexibility, allowing you to balance work and studies.
Executive MBA. Designed to focus on executive-level skills and accommodate the busy schedules of working executives.
Online MBA. Ideal if you prefer remote learning or face constraints that make attending on-campus classes challenging.
Joint or Dual MBA Degree. Suitable for those seeking to combine their business education with expertise from other fields like law, engineering, healthcare, or technology.
Global MBA. For those who want to enhance their understanding of global markets and prepare for a career with a global focus.
Duration & Intensity
---
When choosing an MBA program that aligns with your goals and lifestyle, it is essential to consider the duration of the program. This involves evaluating the intensity and course load associated with different program formats such as full-time, part-time, executive, or online.
To determine the appropriate duration for you, carefully assess your personal commitments, including work and family obligations, and evaluate how much time you can dedicate to your studies.
For instance, if you have a demanding full-time job or significant family responsibilities, a part-time or online MBA program with flexible scheduling options may be more suitable.
Conversely, full-time programs typically have a more rigorous and accelerated schedule, demanding a significant investment of time and effort.
By evaluating your capacity to handle the course load and finding the right balance with your other commitments, you can select an MBA program that meets your needs and supports your aspirations.
---
When deciding on an MBA program, it's important to take into account the specializations available within that specific program. Understanding your career goals, passions, and desired industry can help guide you toward a specialization that aligns with your goals.
Here are some examples of popular MBA specializations to consider:
Business Analytics. Ideal for those who want to learn how to leverage data and analytics to drive business decision-making and strategy.
Computers and Information Technology Management. Designed for people with a technology background or interest who aim to lead in technology-focused organizations.
Entrepreneurship. For those who have a strong passion for innovation, business creation, and the desire to drive their own ventures.
Finance. Tailor-made for those passionate about the financial industry and seeking to build careers in finance, investment banking, corporate finance, or related fields.
General Management. Made for those seeking a diverse skill set in finance, marketing, strategy, operations, and leadership, enabling them to effectively manage teams, drive business growth, and make strategic decisions across a range of industries.
Hospitality Management. Caters to people who have a passion for the hospitality industry and aspire to pursue leadership roles in sectors such as hotels, resorts, restaurants, event management, and tourism.
Human Resource Management. Suitable for HR professionals and aspiring managers who want to strengthen their expertise in people management, talent development, and strategic HR practices, with the aim of making a significant impact on organizational success.
Management Consulting. Made for individuals seeking careers in consulting, specializing in helping organizations tackle intricate business problems and drive strategic enhancements.
Supply Chain Management. For those interested in optimizing and managing the flow of goods, services, and information across the entire supply chain.
Cost
---
While an MBA is a great investment, it should be one you should be willing to make without breaking the bank. As with other factors, it is important to research and determine the cost associated with an MBA program you're considering
We can explore the cost differences across locations by comparing the expenses of full-time MBA programs at prestigious universities in various countries.
Here is a comparison of the tuition fees for pursuing a full-time MBA program at top-rated universities in some popular study-abroad countries:
| Country | School | Program | Cost |
| --- | --- | --- | --- |
| Australia | Melbourne Business School | Full-time MBA | AUD $99,630 |
| Canada | Rotman School of Management | Full-time MBA | CAD $136,410 |
| Germany | Mannheim Business School | Full-time MBA | €42,500 |
| Netherlands | Erasmus (RSM) | International Full-time MBA | €64,000 |
| Spain | IE Business School | International MBA | €82,300 |
| United States | Stanford Graduate School of Business | Full-time MBA | $79,860 for the first year (approx. $159,720 total) |
| United Kingdom | London Business School | Full-time MBA | £109,700 |
| France | HEC Paris | Full-time MBA | €87,000 |
The tuition fees mentioned above are specific to top-ranking universities and provided for comparison purposes. It's important to research and explore a wide range of MBA programs to find the one that aligns with your preferences and offers the best value.
Keep in mind that there are various scholarship, financial aid, and sponsorship opportunities available to reduce the financial burden of pursuing an MBA. By actively seeking out these options, you can make your MBA more affordable and accessible.
Expected Salary
---
Pursuing an MBA involves a significant investment of time, effort, and financial resources, so it's crucial to assess the potential return on investment.
The United States consistently offers the highest median starting salaries to new MBA hires, as highlighted by the 2022 Corporate Recruiters Survey conducted by the Graduate Management Admission Council (GMAC). The survey indicates that the median starting salary for MBA graduates in the United States is expected to remain at $115,000, maintaining a consistent trend over the past three years.
To provide further insight into the earning potential associated with an MBA, we can examine the annual mean wages for various job roles typically pursued by MBA graduates, as reported by the Bureau of Labor Statistics (BLS) May 2022 data.
These figures provide a clearer picture of the salaries in specific occupations, including:
Computer and Information Systems Manager - $173,670
Finance Manager - $166,050
Human Resources Manager - $145,750
Marketing Manager - $158,280
Medical and Health Services Managers - $127,980
Operations Manager - $122,860
Management Analyst - $104,660
Project Manager - $101,610
Operations Research Specialist - $95,820
Please keep in mind that the salary figures mentioned are estimates and can vary significantly based on several factors. Factors such as geographic location, years of experience, industry, and individual qualifications can all influence actual salary outcomes.
With the myriad of opportunities available for MBA programs, it can be difficult to choose the right one for you. However, by considering factors such as accreditation, program type, specialization, duration, and expected salary, you can make a well-informed decision that aligns with your career objectives and personal ambitions.