Understanding MBA Accreditation
Understanding MBA Accreditation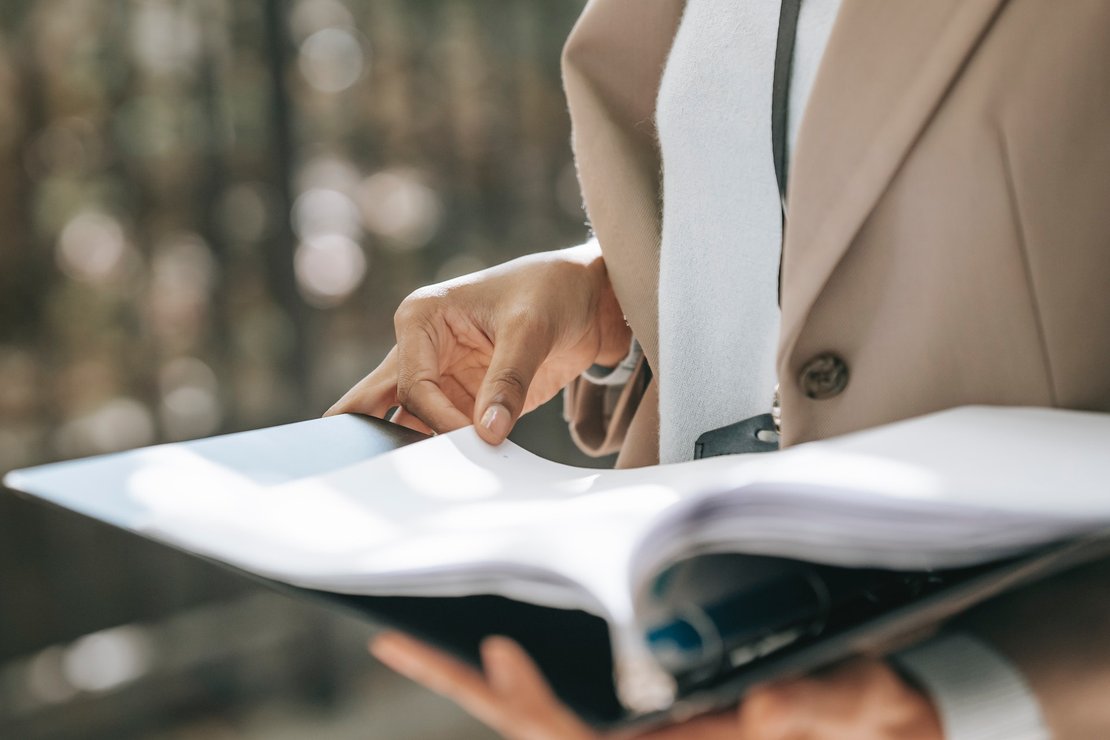 MBA accreditation is a way of assessing the quality of a college's program. Accredited MBA programs usually have higher academic standards, which can improve graduates' job opportunities.
When choosing an MBA program, it's essential to understand the various types of accreditation and the organizations that offer them.
MBA accreditation provides students with peace of mind when choosing a school. Accredited programs assure quality training, while non-accredited ones don't meet the same standards.
Although accredited schools might be more expensive and have stricter admission criteria, they have a track record of success and offer more financial aid options than non-accredited institutions.
Types of Accreditation for MBAs
---
Accreditation from any of the three bodies mentioned below brings a triple advantage for students, schools, and employers. Schools gain recognition for meeting high standards, ensuring quality education. Students can be confident that their business education holds its value. Employers benefit from candidates who have been taught by internationally acclaimed institutions.
The three most respected accreditation organizations are:
AACSB
---
Founded in 1916, the AACSB is a prestigious association comprising universities and businesses dedicated to enhancing business education. As the world's oldest, largest, and most renowned accreditation body for business schools, it holds a highly respected reputation.
With a membership of over 1,100 institutions in 70+ countries, earning AACSB accreditation is considered one of the most rigorous and esteemed accomplishments for a business school.
The AACSB's accreditation covers a wide range of programs, including undergraduate, graduate, and doctoral levels, extending beyond just the MBA sector.
Emphasizing self-assessment and overall quality, the AACSB follows a mission-driven institutional process. This process is shaped by 21 peer-reviewed standards developed in collaboration with a global network of 900 deans and university presidents.
EQUIS
---
The European Quality Improvement System (EQUIS) is a prestigious international accreditation system for management schools and business administrations. It is operated by the European Foundation for Management Development (EFMD), an organization that brings together academia, businesses, and the public sector.
EQUIS was established in 1997 with the purpose of creating a quality assessment and improvement system for business schools that aimed to have a global impact.
Right from the start, it gained support from renowned European schools like INSEAD and London Business School. Today, it stands as one of the world's leading systems for accrediting and enhancing the quality of management education.
AMBA
---
Among the top three accrediting bodies, the Association of MBAs (AMBA) stands out because it focuses solely on evaluating the quality and relevance of individual MBA programs.
AMBA is a globally recognized authority on postgraduate business education, and it was established in 1967 to provide credentials for MBA, DBA, and MBM programs.
According to Dr. Richard Owen, the director of accreditation and business school services at AMBA, the organization insists that schools only accept students who have at least three years of full-time work experience. AMBA's strength lies in its dedicated attention to the MBA sector and the valuable services it offers its members.
Unlike AACSB, schools must be accredited to become AMBA members. Being a member provides access to market trend reports, networking opportunities, information exchange, deans and directors conferences, and forums for marketing and administration training.
Top Business Schools With Triple Accreditation
Triple Crown Accreditation refers to a prestigious achievement for a business school. It means the school has received accreditation from the three most influential business school organizations in the world: AMBA in the UK, EQUIS in Europe, and AACSB in the US.
Accreditation is a rigorous process of independent quality assurance that ensures the school meets recognized standards of excellence.
The Triple Crown signifies that the business school has undergone an up-to-date evaluation of its educational quality. If a school has the Triple Crown, it can proudly boast of this recognition.
Here are a few top business schools with triple accreditation:
School
Country
Accreditation
HEC Paris
France
✔ AACSB
✔ EQUIS
✔ AMBA
IMD Business School
Switzerland
✔ AACSB
✔ EQUIS
✔ AMBA
Copenhagen Business School
Denmark
✔ AACSB
✔ EQUIS
✔ AMBA
HEC Montreal
Canada
✔ AACSB
✔ EQUIS
✔ AMBA
Hult International Business School
USA
✔ AACSB
✔ EQUIS
✔ AMBA
✔ NECHE
✔ BPPE
✔ QAA
TUM School of Management - Technical University of Munich
Germany
✔ AACSB
✔ EQUIS
✔ AMBA
MIP Politecnico di Milano - School of Management
Italy
✔ AACSB
✔ EQUIS
✔ AMBA
✔ ASFOR
✔ EOCCS
Warwick Business School - University of Warwick
United Kingdom
✔ AACSB
✔ EQUIS
✔ AMBA
✔ Athena SWAN
ESADE Business School
Spain
✔ AACSB
✔ EQUIS
✔ AMBA
The University of Sydney - Business School
Australia
✔ AACSB
✔ EQUIS
✔ AMBA
✔ CEMS Membership
Nagoya University of Commerce and Business - NUCB Business School
Japan
✔ AACSB
✔ EQUIS
✔ AMBA
Frequently Asked Questions
---
What Type of Accreditation Is the Best for MBA?
The AACSB is considered the top-notch standard for business accreditation. Only less than five percent receive this prestigious accreditation, highlighting the most elite schools offering MBA degrees.
How Does a Business School Earn MBA Accreditation?
Schools need to apply and go through a detailed questionnaire process to earn ACBSP accreditation. The ACBSP assigns a mentor who analyzes the program and approves a self-study report.
What Is the Minimum GPA for MBA in Europe?
The minimum GPA for an MBA in Europe is 3.0 - 4.0.
Is MBA Better in USA or Europe?
European MBAs often offer better value for money compared to U.S. programs. They typically have lower costs and better returns on investment (ROI).
What Is the Average GMAT Score for MBA in Europe?
The average GMAT scores of students in Europe typically fall between 640 and 710.
Does It Matter if Your MBA Is Accredited?
Yes, it does. Employers who want to hire MBA graduates for management and executive positions value accreditation. Accredited programs meet established academic standards, making them more reliable for employers.
Is Triple Crown Accreditation Important?
Receiving accreditation from one or two governing organizations is already prestigious, but holding the Triple Crown is highly esteemed in the world of business schools.
Is a Non-accredited MBA Worth It?
Opting for a non-accredited MBA program might not be the wisest choice. If you plan to switch to another program later, some schools may not acknowledge the credits you earned.
How Can Prospective Students Verify if an MBA Program Is Accredited?
Accreditation agencies maintain a database of all their accredited schools or programs, which you can find listed on their websites.