British High Commissioner Denies Claims That UK's Visa Ban on Int'l Students' Family Targets Nigerians
United Kingdom Europe International Studies Higher Education News by Erudera News Jun 24, 2023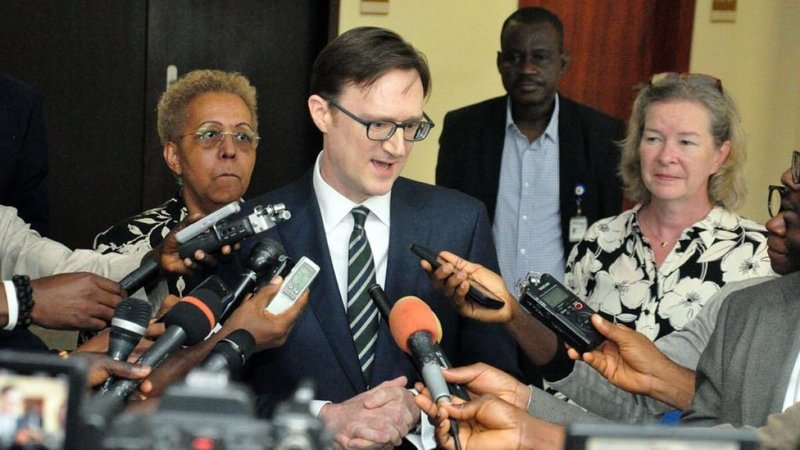 The British High Commissioner to Nigeria, Richard Montgomery, said that UK's decision to ban international students from bringing their family members to the country is unrelated to Nigerians in particular.
Rather, he said it is a proactive measure implemented to protect the UK's infrastructure following an upsurge in international student population. The High Commissioner made these comments during a meeting he had this week with Nigeria's Vice-President Kashim Shettima at the State House, Abuja, Erudera.com reports.
Delighted to call on HE @KashimSM to discuss 🇳🇬🇬🇧 partnership. Applauded big decisions on reforms. Puts Nigeria on a higher growth path for jobs & incomes. Great potential to enhance our work on development, trade & investment, defence & security. Lots of ideas to take forward. pic.twitter.com/VTOpy2wPLR

— Richard Montgomery (@RMontgomeryUK) June 21, 2023
Data by the Home Office indicate that in the year ending June 2022, the UK issued study visas to a total of 65,929 Nigerians, which marks an increase of 686 percent from 2019, when 8,384 were granted.
Data by Higher Education Statistics Agency (HESA) show that the number of Nigerian students in the UK during the 2021/22 academic year was the highest since 1969, when Nigeria declared its independence. In 2021/22, a total of 44,195 Nigerians were studying in the UK.
Local media reports say that Montgomery mentioned the overall number of international students at UK universities has also increased, with the number of Nigerian students up five-fold in three years.
"Last year, for example, the UK granted three million new visas, of which 325,000 were Nigerians. So, Nigerian visitors constitute over 10 percent of the people coming to London and the UK," Montgomery said.
According to him, although the rise in international students is a success story for UK universities, it presents difficulties when it comes to accommodation and offering services for many people entering the country.
Beginning in January 2024, international students will not be allowed to bring their dependents with them to Britain unless they are pursuing PhD studies as part of efforts to cut net migration, the government said. Additionally, students will no longer be able to switch from the student route to the work route before completing their studies.
"It is time for us to tighten up this route to ensure we can cut migration numbers and meet the government's pledge to the British people to cut net migration," Home Secretary Suella Braverman said in a statement on May 23, posted on the government's website.
>> UK Restricts Int'l Students Dependent Visas While Some Leaders Share Immigrant Roots Themselves
In 2021/22, there were 679,970 international students in the UK, of whom 559,825 were non-EU and 120,140 from the EU. China, India, and Nigeria are the UK's top three sources of international students.
Among EU countries, France leads the pack with 11,870 students in the UK, closely followed by Italy with 11,320 students. Other countries include:
Spain - 10,330 students
Germany - 9,915 students
Ireland - 9,855 students
Romania - 8,915 students
Poland - 7,910 students
Greece - 7,100 students
Cyprus - 6,330 students
Portugal - 6,170 students
Image source: Twitter account of British High Commissioner to Nigeria, Richard Montgomery
Related News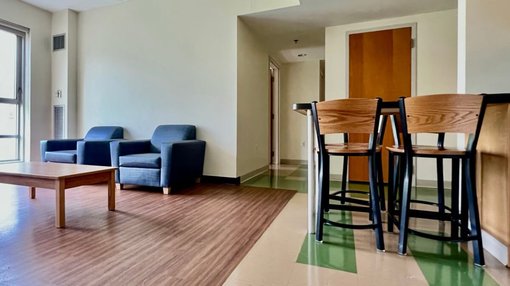 Are you a student worried about finding somewhere to live while studying abroad? Take Erudera's survey to contribute to our research on student housing and possibly help make a difference in students' ongoing struggle with accommodation.
United States
Sep 22, 2023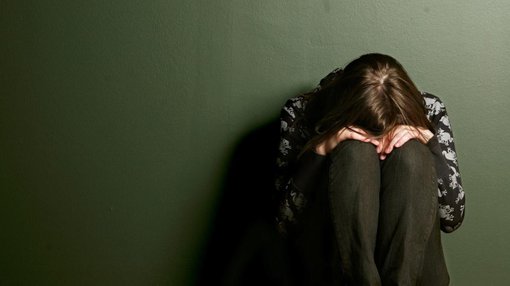 While millions of students in the United Kingdom begin their university studies this month, research shows a significant proportion feel lonely at some point, and many worry they will be judged if they admit it.
United Kingdom
Sep 20, 2023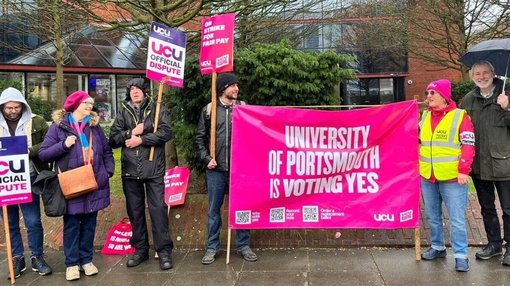 The University and College Union (UCU) has warned that universities throughout Scotland might continue the strike action through the rest of this year and into 2024.
United Kingdom
Sep 19, 2023