UK Restricts Int'l Students Dependent Visas While Some Leaders Share Immigrant Roots Themselves
United Kingdom Europe International Studies Higher Education News Statistics by Erudera News May 29, 2023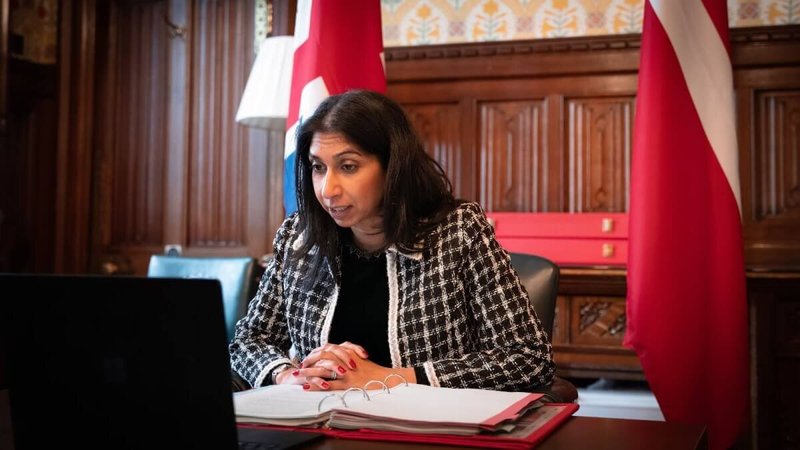 International students on courses below PhD will not be allowed to bring family members to the United Kingdom starting January 2024. That is what the country's government decided on Tuesday, May 23, in response to the surge in net migration.
But the irony lies in the fact that several UK leaders have immigrant roots, including the government head, Prime Minister Rishi Sunak. The following list compiled by Erudera.com, shows some of the UK's decision-makers with immigrant backgrounds and their countries of origin.
Rishi Sunak, UK's Prime Minister
UK's Prime Minister Sunak was born into a family of immigrant descent. His grandparents moved from Punjab in northwestern India, to East Africa. Sunak's mother was born in Tanzania, and his father in Kenya.
In the 1960s, his parents immigrated to the UK, specifically Southampton in southern England. Sunak's father worked as a general practitioner for the National Health Service (NHS), while his mother owned a pharmacy.
PM Sunak attended Winchester College, Oxford, and Stanford University.
Suella Braverman, Home Secretary
The British Home Secretary, Suella Braverman's mother and father moved to the UK from Mauritius and Kenya, respectively. Her mother worked as a nurse for 45 years at NHS, while her dad worked for the housing association. She, herself, was born in Harrow and grew up in Wembley.
Braverman completed her education at Heathfield School in London and pursued a law degree at Queens' College, Cambridge. Later, she earned a Master's in Law from the University of Paris 1, Pantheon-Sorbonne, and successfully qualified as a New York Attorney.
The significant rise in students bringing family members is putting untenable pressure on public services.

Tightening the student route will help to cut migration by restricting post-graduate students from bringing dependents or using the route as a backdoor to work. 1/2

— Suella Braverman MP (@SuellaBraverman) May 24, 2023
Priti Patel, Former Home Secretary, Current MP
Patel is the child of Gujarati Indian parents who immigrated to the United Kingdom from Uganda, amid the Ugandan Asian expulsion in 1972. She has completed a postgraduate degree in British Government and Politics at the University of Essex.
Previously, she was criticized for her tough immigration laws.
Humza Yousaf, First Minister of Scotland
Scottish first minister Humza Yousaf is of Pakistani origin. His father and mother, of Pakistani and Kenyan origin, respectively, immigrated to Glasgow in the 1960s.
Yousaf obtained a degree in Politics from the University of Glasgow and became the second Muslim to lead a major political party in the UK, as well as the first person of color to be elected Scotland's first minister.
Kemi Badenoch, Secretary of State for Business and Trade, President of the Board of Trade, & Minister for Women and Equalities
Badenoch was also born into a family with immigrant roots, to parents of Nigerian origin. She spent her childhood partly in the US and Nigeria, specifically in the capital Lagos. Badenoch returned to the UK when she was 16 years old, and pursued studies at a college in south London while working at McDonald's.
She graduated in computer systems from Sussex University and joined the Conservative Party at 25, in 2005.
Nadhim Zahawi, Conservative MP for Stratford-on-Avon
Zahawi was born in 1967, in Baghdad, Iraq, to Kurdish parents. His family relocated to the UK amid Saddam Hussein's regime. Back then, Zahawi was only nine years old.
He completed his education at King's College School in West London and University College London. Zahawi served as Secretary of State for Education from September 2021 to July 2022.
Akwasi Addo Alfred Kwarteng, Member of Parliament (MP)
Kwasi Kwarteng is of Ghanaian origin and was born in London in 1975. His father, an economist who worked with Commonwealth Secretariat, and his mother, a barrister, emigrated to the UK as students in the 1960s.
He pursued his education at Eton College and Trinity College, Cambridge. Kwasi Kwarteng served as Secretary of State for Business, Energy, and Industrial Strategy between 2021 to 2022.
Academic Community, Public & MPs Disagree With UK's Student Visa Policy
UK authorities announced on May 23 that international students will no longer be able to bring their partners and children while on student visas unless they are in postgraduate programs. Additionally, Home Office confirmed that international students cannot switch from a study visa to a work visa before completing their courses.
These plans were not welcomed by everyone and even less by the academic community.
At the same time, some politicians considered the decision harmful to the UK's reputation as one of the top study destinations for international students, along with the US, Canada, and Australia.
Carol Monaghan, the Scottish National Party MP for Glasgow North West, has condemned the new immigration policy, recalling the valuable contribution that international students make to the UK's economy.
"So, first of all, I'd like to ask the minister what assessments have been carried out on the economic impact of this change on the university sector, and indeed on university towns?" she said, further pointing out that international students have skills that are important amid labor shortages in key sectors and in particular in the post-Brexit climate.
According to a joint report from Thinktanks Centre for European Reform (CER) and the UK in a Changing Europe, UK's withdrawal from the EU has caused the loss of workers in the country, a shortfall of 330,000 people.
Monaghan said the country is facing a shortage in several sectors such as healthcare, STEM—science, technology, engineering, maths, and IT. She also raised concerns that international students will consider studying elsewhere and lack of students in the country will cause financial difficulties for universities.
According to the Higher Education Policy Institute (HEPI), international students provided nearly £42 billion to the UK economy in the 2021/22 academic year, an approximately 34 percent increase, from £31.3 billion in 2018/19.
Former Secretary of State for Education, MP Kit Malthouse, also expressed opposition to new immigration rules for international students, calling the move "madness."
Students' Union UCL, representing students from 190 countries at the University College London (UCL), responded to the recent immigration rules, saying that any changes that negatively affect international students risk reducing UK's global impact.
"Policymakers should recognize the holistic impact international students have on the UK and stop viewing them as a quick route to meeting net migration targets," a Students' Union UCL spokesperson said.
University College London has the largest international student population in England - 24,145 individuals - followed closely by the University of Manchester.
Most of the UK public does not agree with policies targeting international students proposed by British Home Secretary Suella Braverman either, and there are also people who think these are anti-immigrant rules.
Artina Gashi, who moved to the UK from Kosovo as a student and is now legally awaiting to receive her British passport, believes that such policies will hurt the overall mental well-being of international students studying in the UK.
"International students in the UK are already faced with many difficulties such as language difficulties, homesickness, financial distress, and more. So, if implemented, I believe this policy can have a devastating effect for some of them, as it will add another layer of difficulty on their lives here which are already difficult," she told Erudera.
Gashi shares the same opinion as those who consider the government's ban to have a negative impact on the UK's image as a welcoming place for international students.
Universities UK, the peak body for the UK's higher education sector, responded to Home Office's announcement, warning that any action that would affect UK's reputation among international talent should be carefully analyzed.
"Yet we do know that any changes are likely to have a disproportionate impact on women and students from certain countries. We therefore urge the government to work with the sector to limit and monitor the impact on particular groups of students – and on universities, which are already under serious financial pressures," Jamie Arrowsmith, Director of Universities UK International, said in a statement on behalf of universities members of the organization, released on May 23.
UK's Popularity: 600,000+ International Students Picked it as Their Study Destination in 2021/22
According to data from the Higher Education Statistics Agency (HESA), universities and colleges in the UK enrolled 679,970 international students in 2021/22, a 2.4 increase from 2019/20 but a slight decrease of 2.3 from 2021/22. The top three nationalities with the highest new enrollments at British institutions were Indian, Chinese, and Nigerian.
According to official figures, Nigerian students brought the highest number of dependents with them in the UK last year, a total of 60,923. One year earlier, in 2021, Nigerian students and their family members contributed £1.93 billion to UK's economy.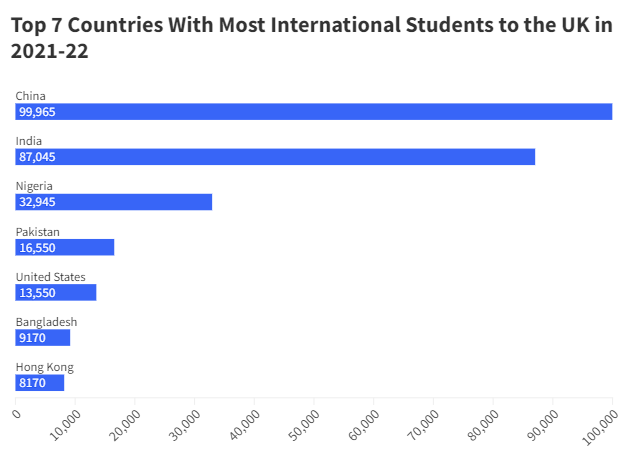 The UK government's decision to stop international students from bringing family with them was made before the publication of the immigration data showing an unprecedented increase in net migration in the UK.
Data from the Office for National Statistics (ONS) indicate there were 606,000 more individuals who entered the UK than departed last year.
Image source: Twitter account of Suella Braverman MP
Related News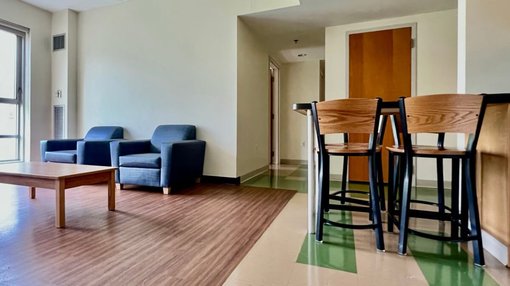 Are you a student worried about finding somewhere to live while studying abroad? Take Erudera's survey to contribute to our research on student housing and possibly help make a difference in students' ongoing struggle with accommodation.
United States
Sep 22, 2023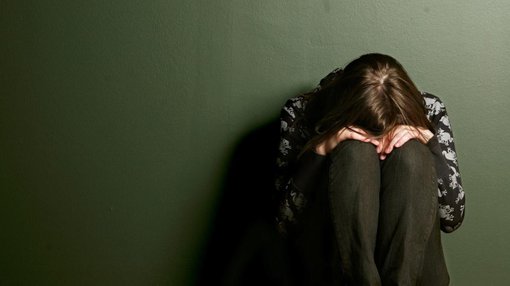 While millions of students in the United Kingdom begin their university studies this month, research shows a significant proportion feel lonely at some point, and many worry they will be judged if they admit it.
United Kingdom
Sep 20, 2023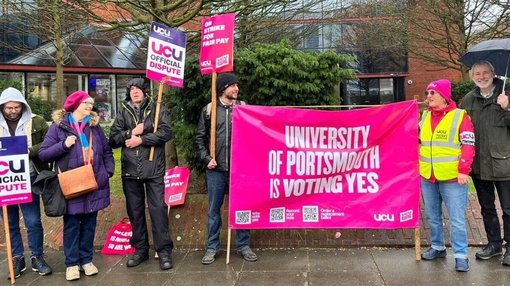 The University and College Union (UCU) has warned that universities throughout Scotland might continue the strike action through the rest of this year and into 2024.
United Kingdom
Sep 19, 2023