Cyprus: 54,235 Students Entered Higher Education in 2020/21
International Studies
Higher Education News
Jul 29, 2022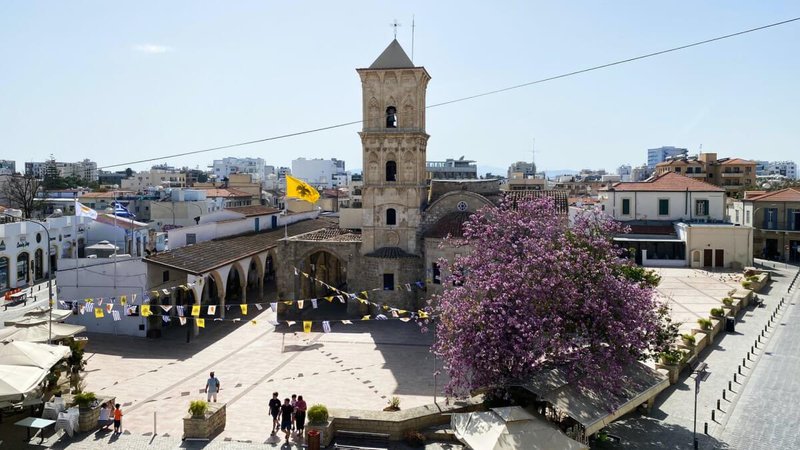 The total number of students attending higher education institutions in Cyprus reached 54,235 during the 2020/21 academic year, 78 percent of whom studied at universities, and 22 percent attended Tertiary Education Institutions, according to data by the Ministry of Education.
This was an increase of 2 percent compared to the academic year 2019/20, Erudera.com reports.
Of these students, the majority (43.91 percent) are Cypriot citizens, 39.85 percent are EU citizens, and 16.25 percent are from third countries.
According to data, the number of students from Cyprus continues to be stable, whereas the number of EU students has increased over the past eight years.
>> Statistics Show 41% of EU Youngsters Hold a Higher Education Degree
As per students from third countries, higher education institutions in Cyprus have seen a decrease, possibly because of the COVID-19 pandemic outbreak. However, over the past years, there have been improvements in the number of students from third countries.
The source reveals that during the 2020/21 academic year, students were enrolled at one of the nine universities or at one of the 50 tertiary education institutions.
At universities, Business Administration and Law was the most popular field of study for students, 28 percent of whom enrolled in the program. Others attended Education (24 percent) and Health Sciences (15 percent).
As per students at tertiary education institutions, 64 percent pursued Business Administration and Law, 19 percent studied Services, while 6 percent enrolled in Engineering and Construction.
According to data by the Cyprus Ministry of Education, there were 53.262 students enrolled at higher education institutions across the country during the 2019/20 academic year
Out of this number, 39.203 students studied at the Universities of Cyprus and 14.059 at the Institutions of Tertiary Education.
"From a total of 53.262 students at Higher Educational Institutions in Cyprus, 22.949 are Cypriot nationals (43.08%), 18.863 are nationals of other EU countries (35.42%), while 11.450 are non-EU nationals (21.5%)," ministry's report read.
International students can study different master's, bachelor's, diploma, and Ph.D. programs at higher education institutions in Cyprus.
The country also offers lower fees compared to the United States or the United Kingdom. To study in Cyprus, students are expected to spend between $10,000 and $15,000 yearly for a bachelor's program.
As per the cost of living, the affordability depends on the area, but in general, students must have around $12,000 to cover their expenses in the country for a year.
The largest universities in Cyprus are located in the country's capital Nicosia, and the city is home to many international students.
Related News
International students enrolled at universities in Northern Cyprus, officially known as the Turkish Republic of Northern Cyprus, have been struggling to enter the area due to new central quarantine measures imposed to manage the COVID-19 pandemic