Increase in US Student Visa Rejections: 35% Denial Rate Last Year
United States India North America Higher Education News International Studies Statistics by Erudera News Jun 18, 2023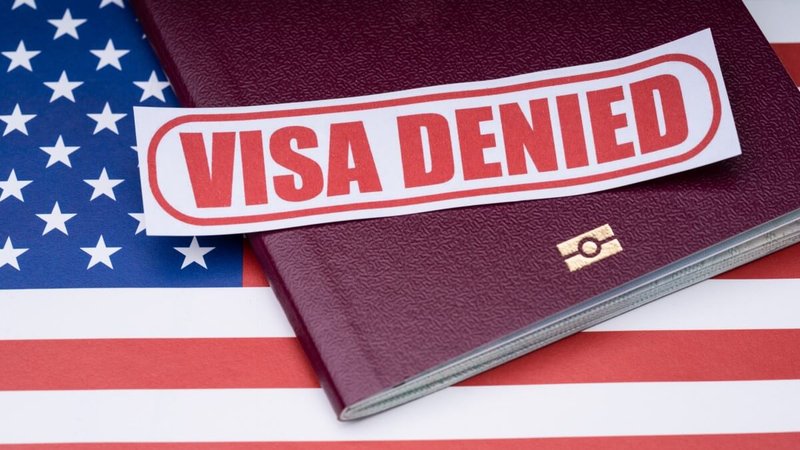 The US State Department's rejection rate for student visa applications in 2022 reached an unprecedented 35 percent, according to newly released data from Cato Institute.
Figures show that the F‑1 student visa rejection rate was higher than the average rates seen in other non-immigrant visa applicants, Erudera.com reports.
"In 2021 and 2022, student visas have been denied at double the rate of all other applicants. The student visa denial rate has increased from a low of 15 percent in 2014 to 35 percent in 2022," the report by Cato Institute points out.
Out of a total of 631,807 applications for F-1 student visas, 220,676 applications were rejected last year. Data further indicate that the number of visa denials in 2022 surpassed that of visas issued in 2003 and 2004.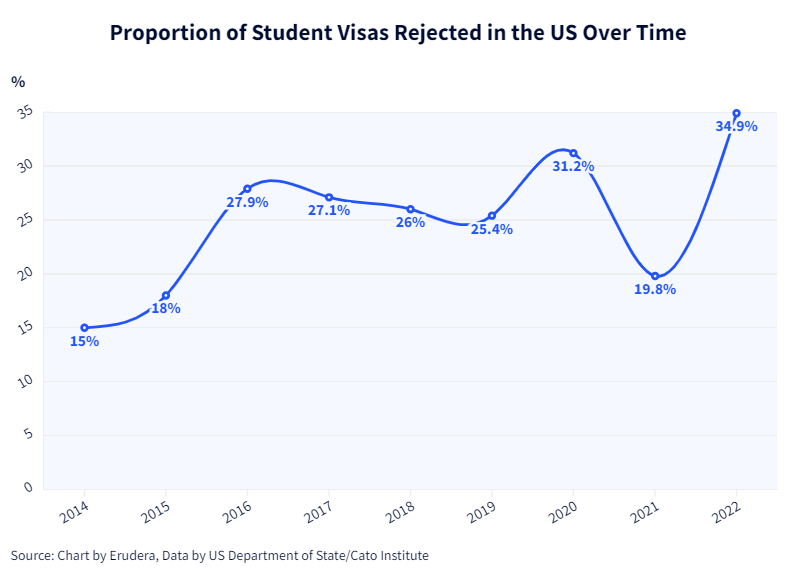 The report emphasized the fact that students whose visas were denied would have potentially contributed nearly $30,000 per year or a total of $6.6 billion annually in tuition fees and living expenses. Within four years, the amount totals $26.4 billion in lost economic benefits to the United States.
On the other hand, the number of F-1 visas issued to new students in the US was over 411,000 in 2022, which means there was a 36 percent drop from 2015 when the US issued a total of 644,233 student visas. Nonetheless, last year a 14 percent increase was recorded in the number of visas issued compared to 2021.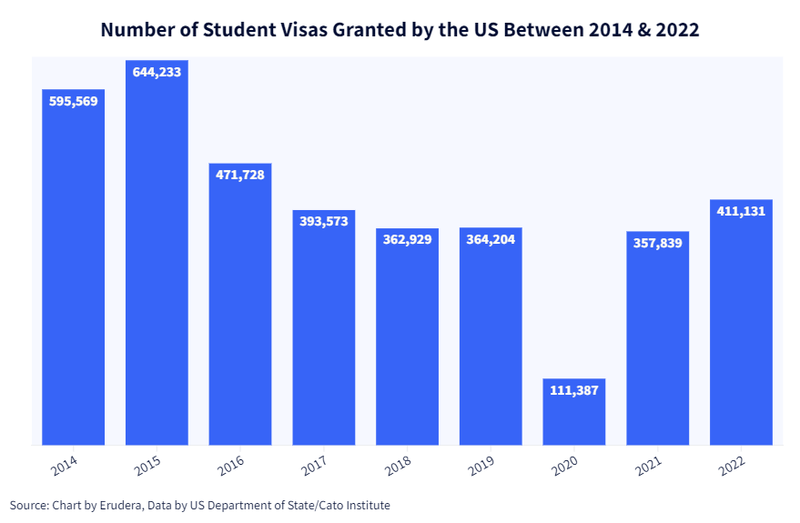 According to the analysis, the sudden increase in denials could be attributed to the sharp increase in the number of visas issued to Indian students, who last year accounted for a record 28 percent of the total number of visas granted.
In 2022, 115,115 student visas were issued to Indian students, up from 80,451 a year earlier. Throughout the years, the number of visas issued by the US to Indian students was:
2014 – 56,653 visas
2015 – 74,831 visas
2016 – 62,537 visas
2017 – 44,741 visas
2018 – 42,694 visas
2019 – 43,714 visas
2020 – 15,323 visas
That a significant number of student visas have been granted to Indian students was recently confirmed by the US Ambassador in India, Eric Garcetti, as well, who said that one out of every five US student visas was issued to Indians in 2022. That figure is more than the proportion of the Indian population worldwide.
Education ties have been a cornerstone of the #USIndia partnership.   In 2022, 1 out of every 5 U.S. student visas was issued right here in India! Today, I am thrilled to be here with these amazing young people to celebrate Student Visa Day. Congratulations to all students… pic.twitter.com/mJanvgPBqo

— U.S. Ambassador Eric Garcetti (@USAmbIndia) June 7, 2023
On the other hand, fewer US student visas were issued to Chinese students, with the number dropping drastically since 2015. Last year, 61,894 visas were issued to China, down from 90,310 in 2021 and from 274,460 in 2015.
Earlier this year, the US Department of State announced it would introduce higher visa application processing fees for students, the price of which, it said, rises by 15 percent.
>> US Facilitates Application Procedures for Several Categories of F-1 Students Seeking Extensions
© Andrey Popov | Dreamstime.com
Related News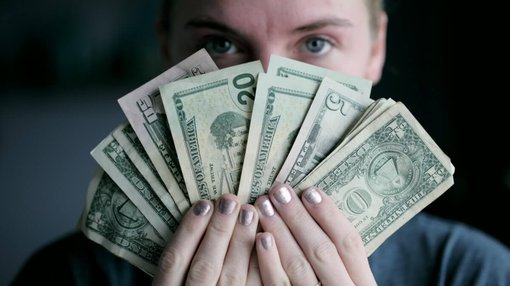 A whopping 92 percent of Gen Z students in the United States are worried they won't have enough means at their disposal to pay tuition in the fall semester, a recent survey has revealed.
United States
Sep 23, 2023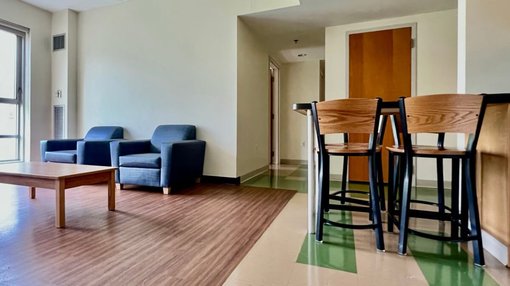 Are you a student worried about finding somewhere to live while studying abroad? Take Erudera's survey to contribute to our research on student housing and possibly help make a difference in students' ongoing struggle with accommodation.
United States
Sep 22, 2023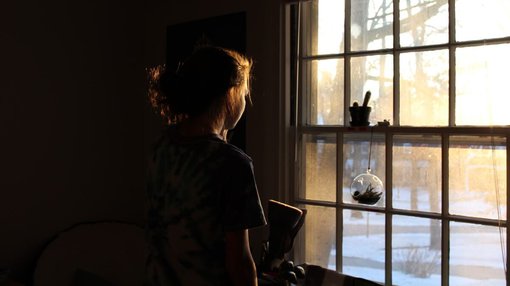 The number of students reporting depression, anxiety, and other mental health issues has increased worldwide, and the need to get help is clear, various studies show.
United States
Sep 22, 2023