International Student in Hungary Reveals Difficulties Amid COVID-19: "At the Beginning, It Was Really Frightening"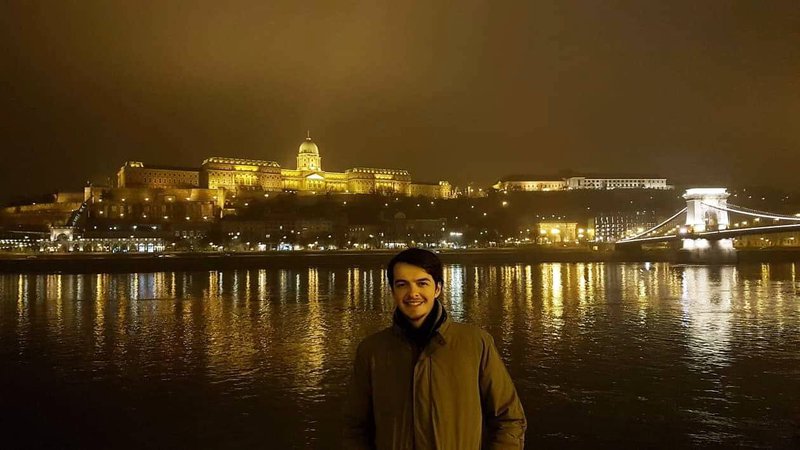 Just the thought of leaving your home country and heading to another world's country to pursue studies at a dream university is a challenge itself.
Nevertheless, ever since COVID-19 was detected in China and started to spread rapidly all over the world, students worldwide have been facing some of the biggest challenges regarding their academic development.
Just like the majority of his peers, studying abroad amid Coronavirus crisis was also a hard thing to do for the 20-year old Riad Januzi from Kosovo, who is a second-year mathematics student pursuing studies at the University of Pecs, Hungary, under the"Stipendium Hungaricum" scholarship.
Earlier in January 2020, he broke his leg while playing football, a situation that left him not only under a lot of stress for his health but also caused pressure about his studies in Hungary.
"I feared I could lose too much of my lessons, though the professors were very understanding, and I also feared I could lose my scholarship if I remained back home for a longer period, so I returned to Pecs at the end of February," he told Erudera.
Just a few days later, Hungary detected the first positive cases of COVID-19, so the country began imposing restrictions to prevent the massive spread of the virus.
Due to the lockdown and other restrictions that the country announced at the time, Riad, along with many other international students, were questioning whether they must hurry to return to their home countries or remain in Hungary, not knowing when this will end.
Flying back to Kosovo in March turned out to be one of his last flights from Hungary to Kosovo for a long period of time.
A few months later, in mid-summer, his Hungarian residence permit was about to expire. But, because he was not residing in Hungary, it was impossible to extend it from Kosovo. Therefore, he had to apply at the Hungarian Embassy in Kosovo for a new visa and start the visa process from the beginning.
In other circumstances, he would only have to extend his residence permit in Hungary.
Despite delays in receiving a visa, somewhere in September, Riad purchased a flight ticket from Albania to Hungary which was also the last flight from Tirana to Budapest in weeks because there were no flights from Pristina that time.
On the day of his flight, Riad received an embassy call, informing him that his visa would be ready at 1 pm. After picking up his visa, on the same day, he headed to Albania in order to catch the flight to Budapest.
After all these occurrences, Riad said he was waiting for a totally different study experience as an international student, but on the contrary, he did not even have the chance to meet and interact with most fellow students.
The University of Pecs Committed to Students' Mental Health
According to surveys, remote studies, restricted movement and a bunch of other measures imposed to curb the further spread of the virus have had a bad impact on mental health among students from across the world, in most cases affecting the results in their studies as well.
"At the beginning, it was really frightening, and we didn't know what was going to happen if we will start the lectures online or will the semester be cancelled. Fortunately, our university started the online lectures really quick and answered all of our questions and concerns," Riad stated.
Riad said that the university where he is studying played a key role in the mental health and wellbeing of its students. He told us that the latter had received emails from the university about new restrictions in the country on a weekly basis, adding that the university has also worked to facilitate some processes for students such as ID validation, receiving documents from university and more.
"Slowly with the support of our families, friends, professors and other people around us we started getting used with those changes and getting back on track with our studies," he said.
In addition to this, aiming to maintain students' mental health, the university has continually reminded its students that in case they do not feel good or need some kind of help, they can address the university's GP and psychology.
"Almost every lecture, the professors take time off the lecture to talk with us, how are we doing, how is our health (physically and mentally), if there is anything that they can help us with, and sometimes they even send us inspirational videos and stuff like that to help us get through this pandemic," he said.
He mentioned that in September, after returning to Hungary, students could undergo free PCR tests in order to avoid self-isolation.
"Online Learning Wasn't as Effective as Normal Learning"
Just like other students said, Riad also emphasized that ever since classes shifted to online, students' difficulties depended on their field of study.
Fortunately, all his subjects were theoretical, so it was easier for him to continue studies remotely compared to other majors where practical work is needed.
"Of course, online learning was a challenge to me too, it couldn't be as interactive as normal lectures, and it was harder to concentrate, but it also had advantages, one of which is the fact that our professors recorded all the lectures so we could watch them whenever we needed," he said, adding that they have been using Zoom and Google Meets for lessons and Microsoft Office for assignments.
As per online learning effectiveness, according to him, it is not as effective as in-person learning as at the beginning, it was hard for students to adapt. The latter kept having problems with this way of learning in continuity.
"Sometimes the program crashed, or we had internet connection problems, there even was a time that while I had an exam, there was a power cut in my city for hours. Even without those kinds of problems, I don't feel like online learning was as effective as normal learning, I just hope that we can go back to classes as soon as possible," Riad said.
When asked whether students have been receiving any support from the Hungarian government, he said that in financial terms they did not receive any. Yet, the university and the scholarship programme, an amount which he has been receiving every month without a single delay programme, has assisted them, which, according to him, is an indirect help from the Hungarian government.
Related News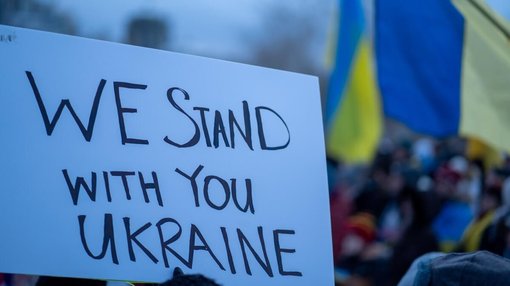 The Hungarian Academy of Fine Arts (MKE), in partnership with the Turkish Embassy in Budapest and the Yunus Emre Institute's Cultural Center, is organizing a live charity auction to help earthquake victims in Turkey and Syria.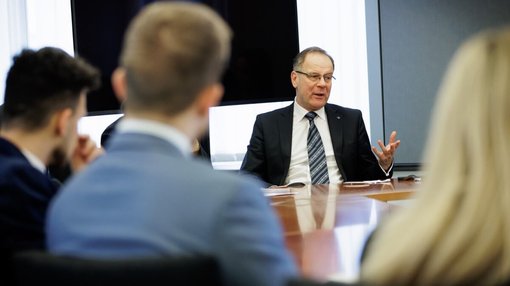 Students in Hungary will be able to participate in the EU's Erasmus+ mobility program from autumn this year and apply for scholarships in the same way as before, the Hungarian Minister of Regional Development, Tibor Navracsics, has confirmed.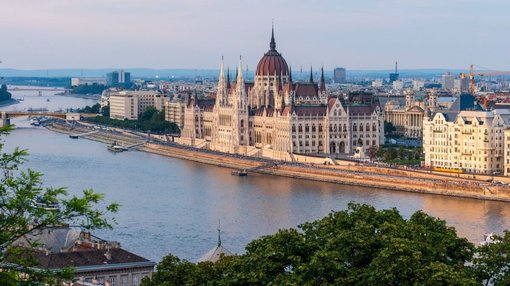 The Minister of Culture and Innovation of Hungary, János Csák, has revealed that the country's colleges and universities have registered an increase in applications from secondary school dropouts.