Int'l Student Enrollment at Czech Universities Hits All-Time High – Ukrainians up 42%
Czech Republic Europe International Studies Higher Education News Statistics by Erudera News Jun 05, 2023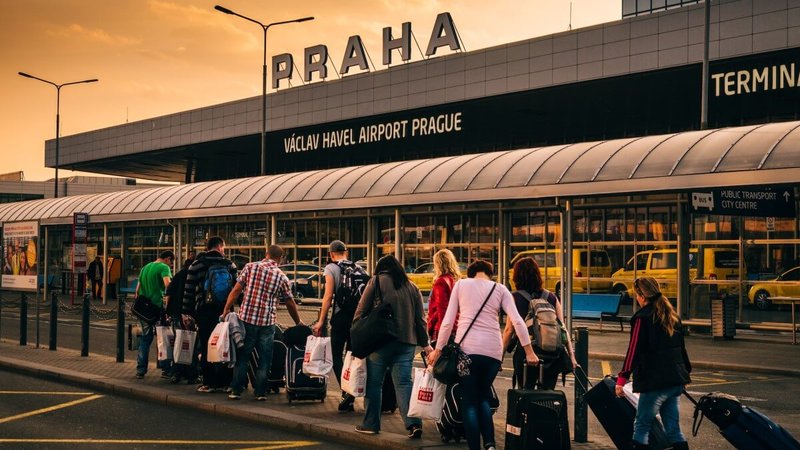 Universities in the Czech Republic received a record number of international students in 2022, enrolling a total of 54,770 students from 166 countries, which is 18 percent of all student population in the country, according to data from the Czech Statistical Office (CZSO).
Figures show that the number of international students in Czechia has increased by an average of three percent every year over the last decade, while from 2021 to 2022, international student enrollment rose by nearly six percent, Erudera.com reports.
"The number of foreigners at universities in the Czech Republic is growing continuously, by an average of 3 percent per year over the last ten years. The share of foreigners in the total number of university students will approach one fifth in 2022 compared to one tenth ten years ago," the report by CZSO reads, showing the number of international students in Czechia hit a record high in ten years.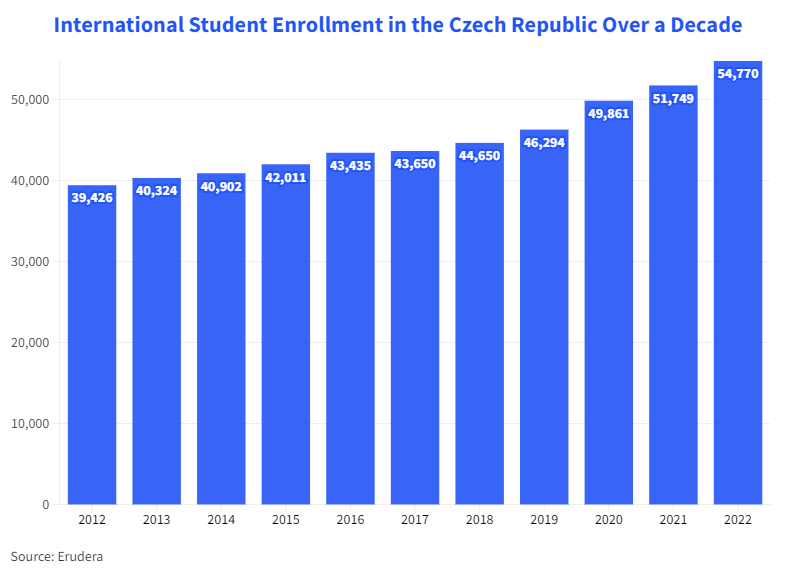 Slovenia is the top country of origin for international students in Czechia. A total of 20,920 Slovaks enrolled at the country's public and private universities, accounting for 38 percent of the international student population.
Slovaks were followed by Russians (7,645), who represented 14 percent of all international students, and Ukrainians (6,224) accounting for 11 percent. The number of Ukrainian students increased by 42 percent from 4,377 in 2021 to 6,224 in 2022, while Russian students dropped by 5.2 percent within the same timeframe, from 8,071 to 7,645.
Other countries of origin of international students in the Czech Republic were:
Kazakhstan – 2747 students
India – 1,815 students
Belarus – 1,074 students
Germany – 871 students
Italy – 785 students
China – 669 students
Iran – 573 students
As the CZSO data show, female international students surpassed their male counterparts in numbers. Of the total student population, 28,306 were women, while 26,464 were men.
Most international students chose business, administration and law courses, and many also enrolled in information and communication technology.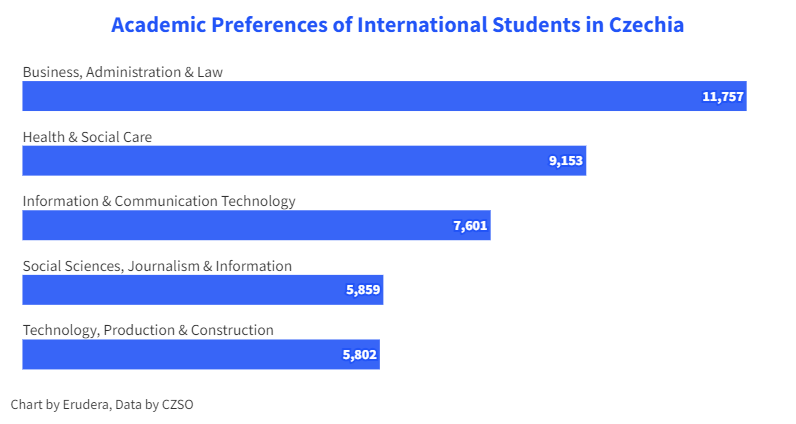 "In recent years, the number of students in the fields of natural sciences, IT, education, and healthcare has been growing the fastest. On the contrary, interest in studying technical and social sciences is decreasing," the report points out.
As per where in Czechia international students were distributed in 2022, the report reveals that the majority (27,767) settled in Prague, followed by 14,829 in Brno and 2,650 in Ostrava.
Close to 305,000 students enrolled at Czech universities last year, up from 303,633 in 2021. Of this number, 249,767 were domestic students.
>> 51% Of International Students in Czechia Were Women in 2021
Photo: rawkkim | Unsplash
Related News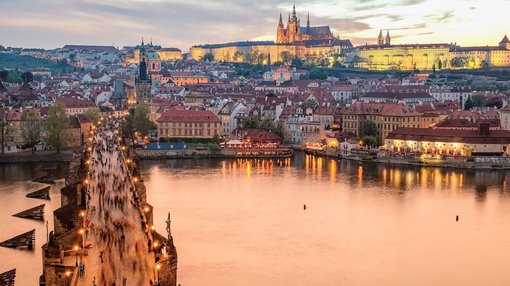 The number of international students in the Czech Republic reached 52,109 in 2021; out of them, 51 percent were women, according to data released by the Czech Statistical Office (CSU).
Czech Republic
Dec 21, 2022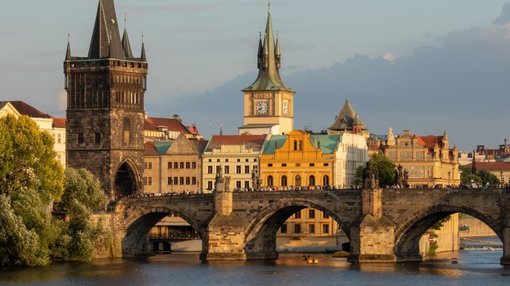 Czech universities welcomed a record number of international students last year, with the majority coming from Slovakia, Russia, Ukraine, and Kazakhstan, data by the Czech Statistical Office (CSU) revealed.
Czech Republic
Dec 19, 2022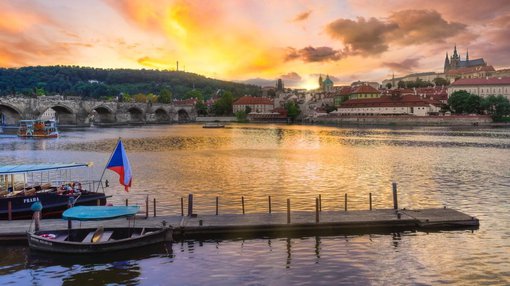 Hundreds of Russian and Belarusian students pursuing technical studies at universities in the Czech Republic may have to discontinue their studies in the field or switch subjects, authorities have announced
Czech Republic
Jul 07, 2022