"It Was a Long Journey Before Obtaining My Visa" - International Student Shares His Study Abroad Story
Czech Republic India Asia International Studies by Erudera News Feb 09, 2021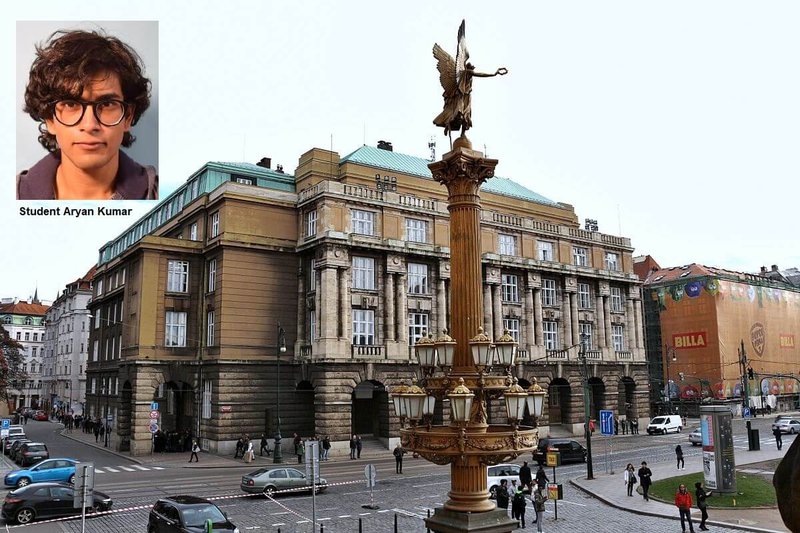 Knowing it could take up to 3 months, or even more just to obtain a student visa, Aryan Kumar, a computer science freshman from India who is currently pursuing studies at Univerzita Karlova (Charles University) in Prague, Czech Republic, was planning to get an appointment by the end of May 2020, so he would be able to attend university in September.
However, things didn't go as planned. It was the middle of March 2020 when the Czech Embassy in India shut down for an unspecified period of time, leaving students with no idea when it will open again. As a result, Aryan did not manage to plan his application timeline.
In an interview with Erudera, he said he had consistently tried to reach the executives of the Czech MFA, the Czech Embassy, and the Indian authorities, hoping to receive any explanation or details about essential services resume.
Amid all the vagueness, he decided to proceed with his documentation as usual, optimistic that the embassy would reopen in time and his journey would not become more difficult.
"I checked the Czech MFA's list of open embassies regularly. Although I understand the rules on the government level are beyond me, I admit to not being pleased by the slow and tedious responsiveness of the MFA and the embassy with respect to the epidemiological situation in India," he said.
After months of waiting, the embassy would finally reopen in September. Upon reopening, the latter decided to address the issue formally. But yet, another obstacle appeared along the journey of students in achieving their study abroad goals.
Student Mode List – An Extra Hurdle for Students
The obstacle that Aryan mentioned was the Student Mode, which is a special program used to facilitate student visa processing.
"The embassy did not offer regular appointments to students – regular appointment booking takes longer. To get an appointment, a student needed to be on the Student Mode list. To be on the Student Mode is apparently not simple," Aryan said.
He further explained that the student name must be recommended by the university to MFA, and to his knowledge, the names are chosen randomly.
"As far as I know, the names are then chosen at random. The student mode has 2 phases every month. The university needs to repeatedly recommend a student's name if they do not get on the list for that particular phase," he added.
He mentioned that universities would be sending every third-country student's name as there was no other alternative to Student Mode, and students not planning to attend university anytime soon could get an appointment at the earliest.
Despite managing to be on the list, students could only get an appointment at least one month from the update.
"I happened to be on the list in October and got my appointment in November. I had to get some of my documents reissued because they ran out of validity during the indefinite closure of the embassy. I mentioned this because obtaining those documents was not easy and budget-friendly."
A month after his appointment, his application was processed. He believes that he got his visa fairly quickly after the appointment, but nonetheless he claims that "it was a very long journey."
Just a few days after receiving a visa, Aryan flew to Prague. Upon his arrival in Prague, he had to present a negative test in order to avoid quarantine. The latter was mandatory only if the student is COVID-19 positive.
As per COVID-19 developments and their impact on him as a student, he said the pandemic had driven him to make new changes.
"On the one hand, the pandemic has prompted me to constantly make changes, while on the other, it has helped me make new discoveries. I try to morph accordingly with the changes, which are often annoying," he said.
Univerzita Karlova Assisted International Students in Making Their Arrival Possible
Aryan says that Univerzita Karlova, in particular student advisors and the student affairs department have assisted every student, especially those who were abroad, making their arrival as easy as possible.
Furthermore, he said that all the academic work had been carried out "almost smoothly" over the internet.
"I say so because of the abrupt changes. On the one hand, we had to do twice as much work for documented courses – reading/watching recorded lectures – and attend regular lectures and tutorials as well. On the other hand, this helped greatly to practice and hone our skills just by keeping on track with the course."
The university uses a Student Information System, through which students can be updated regarding examination dates, while for assignments, Aryan said they are using online platforms such as ReCodEx and Moodle – which have a deadline timer, and even send notifications if the deadline has approached and the assignment has not been completed.
"It is a great tool to get notified right in time if one overlooks an assignment. Above all, however, attending lectures kept me informed of all the assignments. Other than that, I have an iPad that helps me write my assignments and submit them easily," he said.
Regarding any assistance from the government, Aryan, who is a parent-funded student, said he did not enjoy any benefits and is not informed of other students from other nationalities who have received any assistance from the Czech government related to the pandemic.
Related News
Universities in the Czech Republic received a record number of international students in 2022, enrolling a total of 54,770 students from 166 countries, which is 18 percent of all student population in the country, according to data from the Czech Statistical Office (CZSO).
Czech Republic
Jun 05, 2023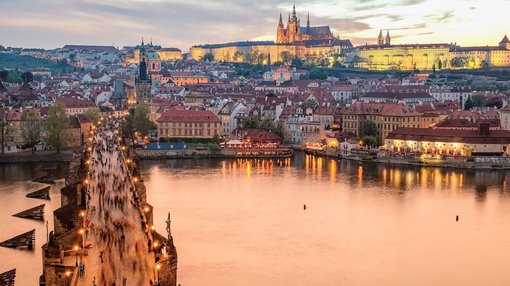 The number of international students in the Czech Republic reached 52,109 in 2021; out of them, 51 percent were women, according to data released by the Czech Statistical Office (CSU).
Czech Republic
Dec 21, 2022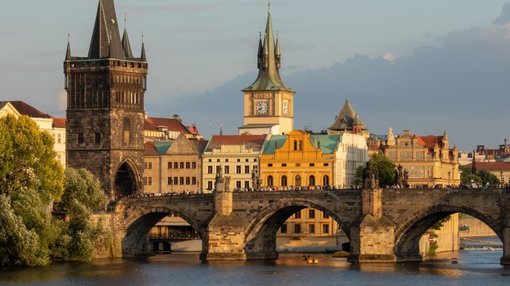 Czech universities welcomed a record number of international students last year, with the majority coming from Slovakia, Russia, Ukraine, and Kazakhstan, data by the Czech Statistical Office (CSU) revealed.
Czech Republic
Dec 19, 2022