US Universities Want More Students from India, But China Remains a Key Focus
United States North America International Studies Higher Education News Statistics by Erudera News Jul 10, 2023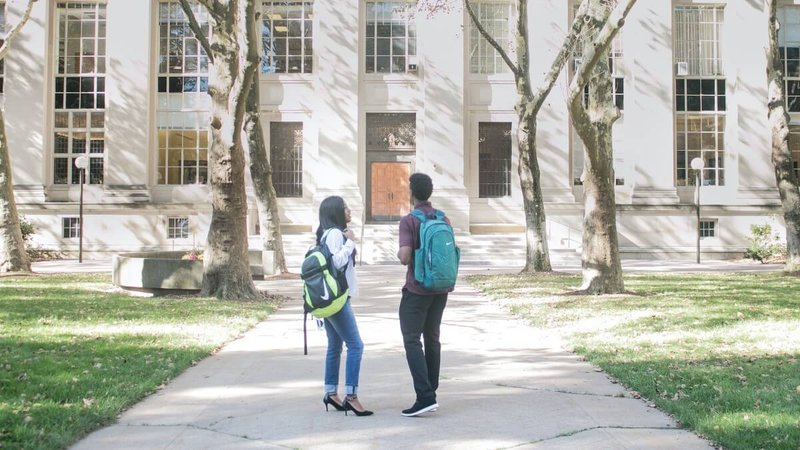 Higher education institutions in the United States are intensifying their efforts to recruit international students from different countries in the 2023/24 academic year, particularly from India, according to the Spring 2023 Snapshot on International Educational Exchange (IIE). Nonetheless, China continues to be a key focus.
The IIE's report, which presents data from 527 US universities and colleges, shows India is the leading market to recruit international students in 2023 at both undergraduate and graduate levels, Erudera.com reports.
Based on the research findings, 57 percent of institutions are prioritizing undergraduate outreach in India. In addition to India, the surveyed institutions focus on attracting undergraduate students from Vietnam, South Korea, and Brazil.
48 percent in Vietnam
41 percent in South Korea
40 percent in Brazil
"It is interesting to note that when focusing only on undergraduate student recruitment, more institutions indicated leveraging international partnerships (63 percent) and alumni (51 percent) than reported previously," the report points out.
At the graduate level, a higher number of institutions, specifically 77 percent, mentioned India as their top priority market for this year.
"The vast majority of institutions are focusing on India for graduate student recruitment (77 percent), far outpacing recruitment in all other places of origin. China, Nigeria, and Vietnam, are also strong markets where colleges and universities are conducting outreach to prospective graduate international students," the report adds.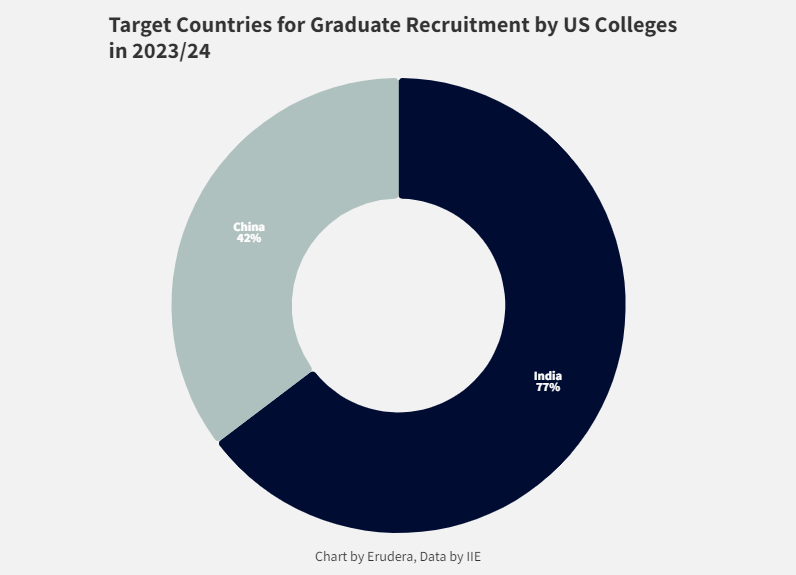 61 percent of institutions reported relying on online recruitment events to recruit undergraduate students. Meanwhile, 60 percent cited using social media for these purposes, considering incoming students are more familiar with technology.
The annual Open Doors report for the 2021/22 academic year revealed that graduate students in the US outnumbered those in undergraduate studies for the first time in a decade. That academic year, nearly 41 percent of international students at US colleges were graduates, while 36 percent were undergraduates.
Last month, the US Ambassador to India, Eric Garcetti, said that one in every five student visas have been granted to Indian students in 2022. The number of Indian students in the 2021/22 academic year was close to 200,000, up 19 percent compared to the previous year.
In total, 914,095 international students attended US higher education institutions in 2021/22, a nearly four percent increase from the previous year's figure of 914,095. International students play an important role in the US economy, contributing $32 billion in 2022.
>> Which Country in Europe Sends Most Students to US?
Photo: Jopwell Collection | Unsplash
Related News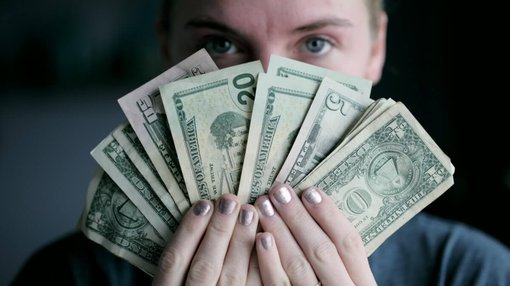 A whopping 92 percent of Gen Z students in the United States are worried they won't have enough means at their disposal to pay tuition in the fall semester, a recent survey has revealed.
United States
Sep 23, 2023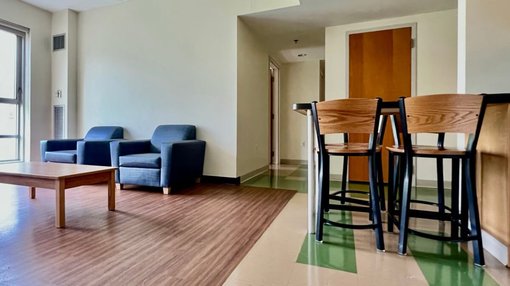 Are you a student worried about finding somewhere to live while studying abroad? Take Erudera's survey to contribute to our research on student housing and possibly help make a difference in students' ongoing struggle with accommodation.
United States
Sep 22, 2023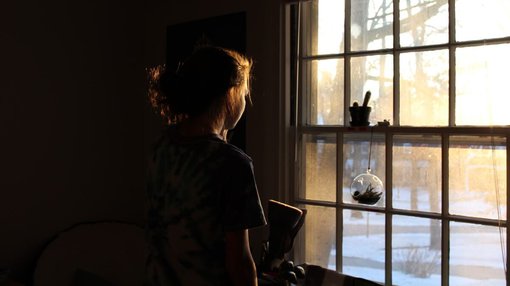 The number of students reporting depression, anxiety, and other mental health issues has increased worldwide, and the need to get help is clear, various studies show.
United States
Sep 22, 2023