"Will I Be Able to Graduate?" Student Learning Remotely Says He Wanted to Give Up on Education Due to Pandemic
COVID-19
International Studies
Jan 21, 2021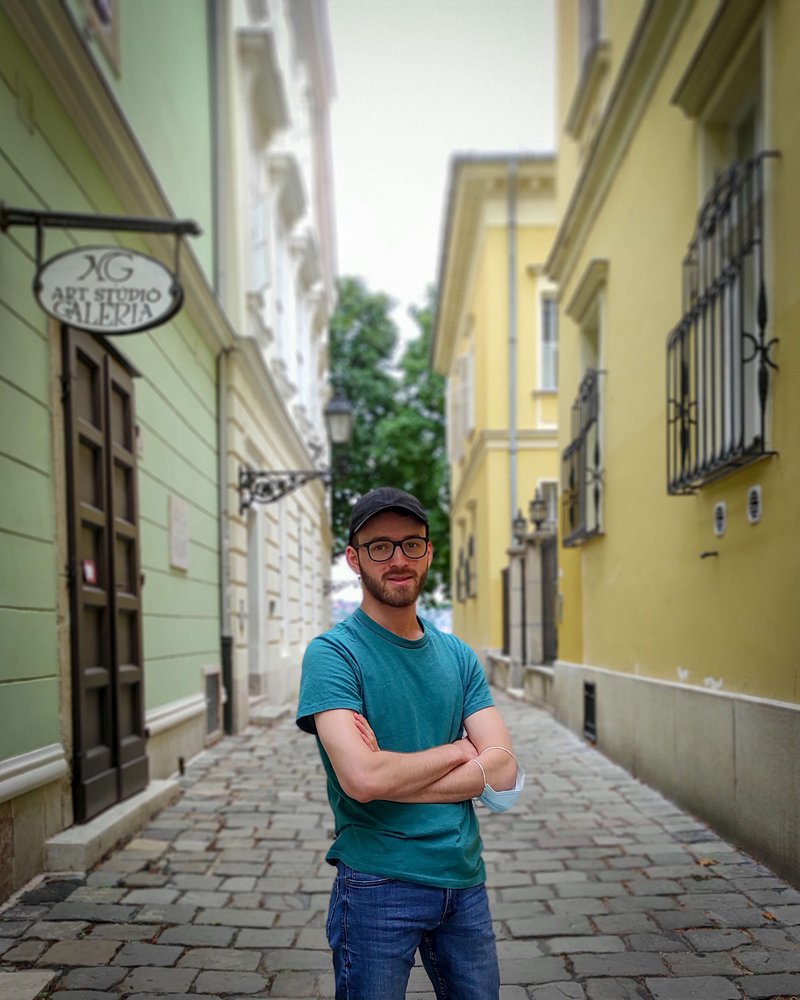 "Is this how life is going to be? Will I be able to graduate?" – These were just two of the many questions that Abdullah Çetinkaya and his peers were asking themselves after the Coronavirus hit the world and universities decided to switch to online learning.
Born in Turkey and raised in Kosovo, Abdullah Çetinkaya completed his Bachelor studies in Hungary under the Stipendium Hungaricum Scholarship and is currently pursuing Master studies of Agricultural Biosciences in Germany, at the Technical University of Munich (TUM).
When the Coronavirus emerged, he was in the last year of Bachelor studies. The panic across the whole world left him in a lot of uncertainty for his academic future.
"Me and my generation felt really hopeless, but we managed to cope with it and graduated in the middle of the pandemic," Çetinkaya said.
He told Erudera that he was among those students who did not want to continue studying at least last year, fearful that the pandemic will make everything harder.
One challenging part for him was to keep his motivation at the same level as before the Corona pandemic. Not less challenging was the paperwork as well, as due to pandemic, the government offices and embassies in Hungary were closed or not operating properly, taking a long time for his paperwork to process.
"There were many times that I wanted to just give up because of the unknown fate of pandemic. But my family and friends were always there to support me. I'm really grateful to have them."
Yet, he chose to strive for his goals and start his Master studies amid challenging times. Last November, he began the first semester of studies in the digital form. He is now waiting for his German visa to be issued.
"Some of us are currently stuck in our home countries waiting for borders to open. But I guess everybody got used to living with the pandemic," Çetinkaya said, hoping that the next semester will be held in-person at the university.
"Lockdown Has Affected My Social Skills"
Because he used to meet with his peers from different study programs between the lectures, Çetinkaya said the lockdown had affected his social skills as he had to limit his circle after the social distancing measures were introduced.
When asked whether the university he is studying at has assisted students amid the pandemic, he highlighted that the previous university where he was a student was not successful in assisting students, as in the beginning, the pandemic caught everyone unprepared.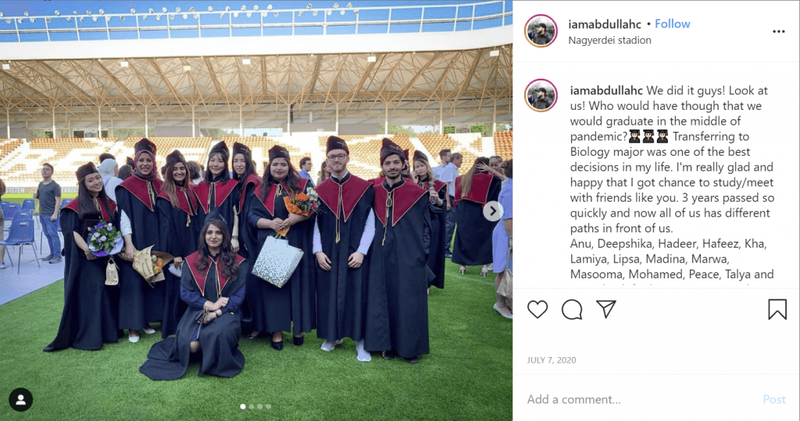 But, the Technical University of Munich he says was well prepared because they were practising recording lectures even before the COVID-19 pandemic outbreak.
"Students would be able to listen to lectures anywhere and anytime. When pandemic hit, they just needed to upgrade their servers and hardware. I'm not sure about how social committees or groups of TUM did during a pandemic, but I guess they might have been caught unprepared."
Last year, students had to go through many challenges, including delays in appointments at embassies, visa issuances, as well as struggles in financial terms.
Çetinkaya is a self-funded student, and although many German universities are tuition-free and usually the semester fees are between 140-400 Euro per semester, depending on the university and state, he noted that in Germany living expenses are the highest. As a result, he is planning to apply for a scholarship next semester.
"There are several scholarships like DAAD or universities own scholarships where they give up to 800eur's per month. There are also lots of part-time job opportunities for students," he said.
Is Online Learning as Effective?
Ever since education moved to the online version, it has been in particular difficult for students learning in different time zones. Some of them are forced to take classes in 12-hours or more time difference between their home country and the country where they are pursuing studies. 
Despite the unusualness of online learning, there are also groups of students who have easily embraced this form of studying and are even preferring it more than the traditional learning in class. 
Çetinkaya said he could get easily distracted from lectures because the camera and microphone are off most of the time, but also staying in front of a screen camera for a long time is a difficult thing to do for him.
"We hold the lectures on Zoom; I'm not sure if they are using Zoom's record feature or some other software but recorded lectures are uploaded on Panopto," adding that he uses Microsoft Word to take notes, while Microsoft PowerPoint and Google Slides for presentations.
Regarding the effectiveness of online learning, he pointed out that the theoretical subjects are working out really well at TUM, as lectures are recorded and uploaded on a regular basis to "Moodle" online education system. Whereas, the laboratory subjects at this university had to move to next semester as it is hardly effective to record experiment demonstration and expect students to gain experience.
"I found that online lectures are working out for me better because whenever I don't understand any part of the lecture, I can just replay it again and again. But if I would ask the professor to repeat some part of lecture during in-person class more than two times, probably it wouldn't be so nice."
Similar to Abdullah, Sheila Makena Mriti from Kenya who is pursuing studies at University of Siegen, was forced to write two sets of exams, one for the cancelled winter semester 2019 exams, and another for the summer semester 2020, after the lockdown was announced in Siegen.
Students in France have also expressed their outrage at universities not reopening to students.  Yesterday, January 20, 2021, hundreds of students protested in France, asking for help from the Ministry of Education, and permission to return to in-person classes. During the protest, students have been holding banners saying "We will not be the sacrificed generation".
Related News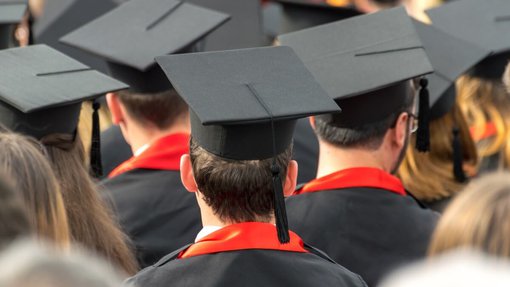 The percentage of professionals aged 25-34 years with a tertiary education level in Germany was 35.7 percent compared to an EU average of 41.2 percent from 2011 to 2021, a study by the German Economic Institute (IW), a private research institute in Germany, has found.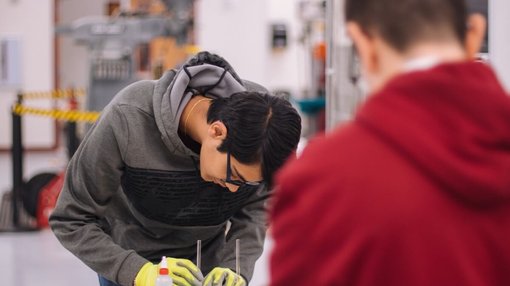 Fewer students were pursuing Science, Technology, Engineering and Mathematics (STEM) courses at German higher education institutions in 2021, according to Germany's Federal Statistical Office (Destatis).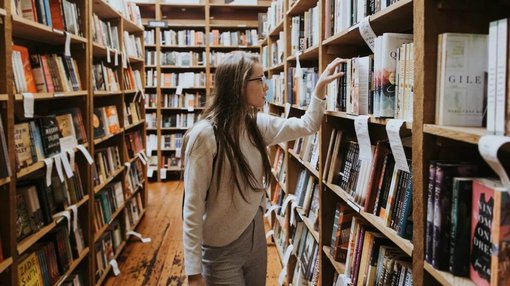 Women made up nearly 35 percent of students in Science, Technology, Engineering and Mathematics (STEM) courses at German higher education institutions during the first semester of the academic year 2021, data from Germany's Federal Statistical Office (Destatis) have revealed. This was the highest share of female students to ever take STEM courses in Germany.