Accommodation in Sweden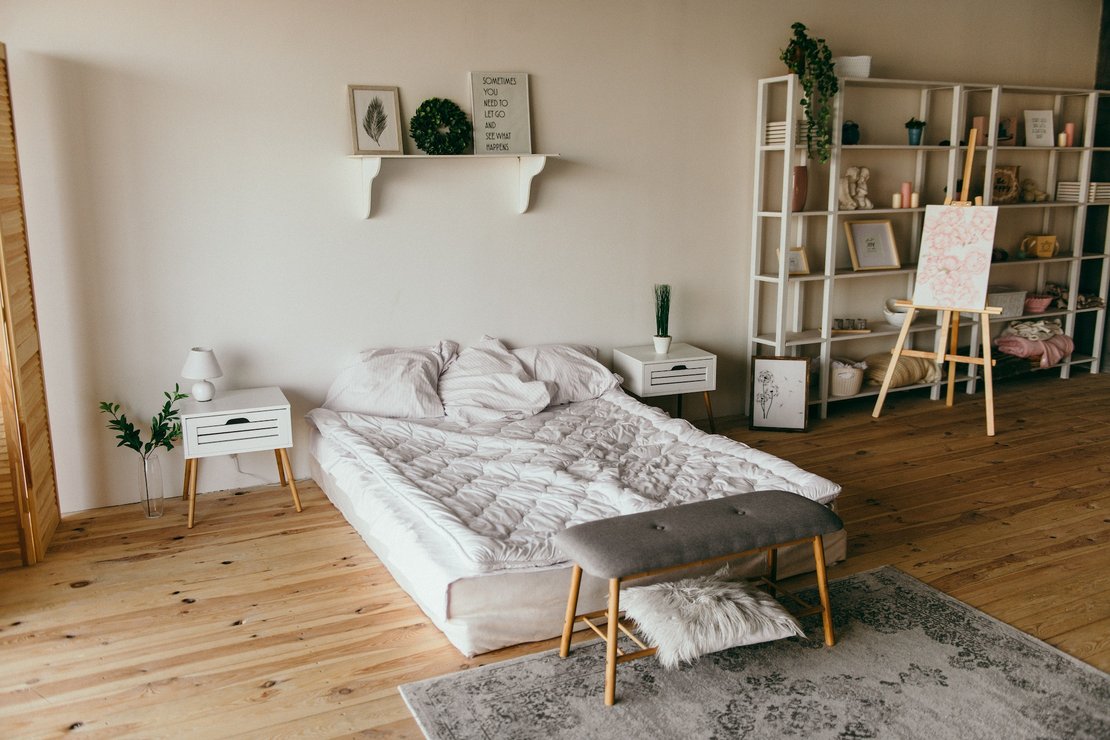 After getting admitted to a Swedish university, international students should first search for accommodation because there is always a limited number of rooms available on-campus and private apartments are usually costly. However, international students in Sweden can find various accommodation options, from student flats to sharing an apartment or staying with a Swedish family.
Here is a guide on how to find accommodation as a student in Sweden and their cost:
What Are the Accommodation Options for International Students in Sweden?
Studying abroad in Sweden for international students can be expensive, especially regarding accommodation. Consequently, most international students try to get a place in student housing or on-campus accommodation for a cheaper and more affordable option.
International students should look for accommodation as soon as they receive the acceptance letter to increase their chances of booking a room since accommodation in Sweden is usually booked very quickly.
Here are the types of accommodation for students in Sweden:
1. Student Housing
Most international students in Sweden choose student housing as the most suitable accommodation option for many reasons, one of which is the low cost of rent, the safe surroundings, and the opportunity to socialize with fellow students.
As an international student, you should check with the education establishment where you plan to study to get informed about the accommodation options available for you. Many universities in Sweden reserve a certain number of students flats for international students every year. So, if you are early and one of the lucky ones to get such special treatment, you should take advantage of that chance.
Here are some of the available and most common student housing options for international students in Sweden:
Corridor Rooms (StudentKorridor)
As the most traditional accommodation type, corridor rooms in Sweden are among the most popular student housing options for international students. The corridor rooms in Sweden are not all the same, some may have shared facilities such as a kitchen, bathroom, and common rooms, and some corridor rooms are placed in a student residence with more than ten rooms in one corridor. The corridor rooms in student residences are usually all single with shared bathrooms and included common rooms.
Another characteristic of corridor rooms is that some corridors have shared facilities within one residence, and others have private bathrooms. Corridor rooms are more affordable, and international students like this option because they can have both privacy and socialize with other students in the same corridor.
Student Flat (StudentBostad)
Shared student flats in Sweden are also very common among international students. They usually include only two to four single bedrooms, less than corridor rooms. Shared student flats, however, do not offer private facilities since there is only a shared kitchen and bathroom available. Since student flats do not have space for many people, students do not mind sharing the common areas.
For students who still wish to enjoy their privacy and dislike sharing facilities with others, studio flats are available, including a living room, private kitchen, and bathroom. However, studio flats can be more costly than shared student flats. To easily find a student flat in Sweden, you must contact the city where your chosen university is located.
Halls of Residence (Kollegium)
The residence halls in Sweden are usually cheaper than the other two options mentioned above, such as student flats and corridor rooms. Since the price is lower, it is expected that residence halls can also be less comfortable than student halls. We say this because Sweden's residence halls are smaller, and you must pay rent for nine months during your academic year.
Because of the low cost of residence halls and the limited number of student flats available, students book residence halls quickly. As such, it is important to register for a residence hall space as soon as possible, and if there is no available room left, you will at least be on the waiting list if anyone cancels last minute. To apply for a residence hall, contact the responsible housing administrator at the university where you plan to study.
2. Private Accommodation
Private or off-campus accommodation is always an option for international students everywhere, and Sweden is no exception. Since Sweden is considered one of the most expensive cities in Europe, international students expect renting or sharing private accommodation to be very costly compared to student housing.
However, Swedish universities are always happy to help international students with the best accommodation options, whether on or off campus. Below are some private/off-campus accommodation options for international students in Sweden.
Rental Flat (Hyresrätt)
The idea to rent an apartment alone or with other students or strangers is most popular among second-year or graduate students since they have had time to build the confidence and courage to live alone and have made a few friends. Since sharing the rent with others is cheaper than renting alone, most international students who live off-campus choose this option.
A less common mode of living is renting a room or a flat alone, which in Sweden is a rare thing to do, especially for students. This option can be more costly; however, it offers the commodity and privacy that no other accommodation option does. The rent in Sweden is usually leased for only ten months of the year since the additional two months are generally reserved for vacation.
Staying With Swedish Families
Staying with host families in Sweden is one of the most popular accommodation options for international students studying abroad. The universities in Sweden usually arrange for international students to stay with Swedish families for one year or more.
The families are local and typically have a lot of experience hosting international students. Staying with host families is one of the best and quickest ways to learn about the culture and the language and familiarize yourself quickly with the lifestyle of Swedish people.
What is the Cost of Accommodation for Students in Sweden?
The accommodation cost in Sweden is very different depending on the accommodation type since on-campus accommodation is usually cheaper than renting a private or shared apartment. Students should also know that living in Sweden is generally costly compared to other European countries, and accommodation and living costs can be expensive for international students.
The average accommodation costs in Sweden range from €320 to €700 per month, depending on many factors such as the accommodation type, the popularity of the city you are staying in, the proximity to the campus and city center, and many other factors. University-sponsored accommodation usually costs around €240 - €620 per month, and sharing rent or renting a private apartment can cost you around €350 - €1,300 per month.
Here is the accommodation cost for students in Swedish cities:
| City | Monthly Average Cost/Rent |
| --- | --- |
| Stockholm | €1,300 |
| Gothenburg | €890 |
| Lund | €220 - €590 |
| Uppsala | €320 - €650 |
| Linköping | €200 - €270 |
How To Find Accommodation as a Student in Sweden?
Since a large number of international students apply to study abroad in Sweden every year, it is expected that the accommodation spaces are usually filled quickly. Finding accommodation in Sweden will depend on your financial situation, lifestyle, and preferences, and of course, whether you want to live on or off campus.
Here are some tips on how to find and where to look for accommodation in Sweden:
Do your research. It is important to do thorough research when looking for accommodation as an international student in Sweden. There are many options to choose from, and the decision will depend on many factors that may or may not benefit your personal preferences. If you are looking for private accommodation, ensure what is included in your rent and whether the apartment is furnished. And if you are planning to stay in student housing, get information about the facilities available.
Be quick. Since there are limited accommodation rooms available, especially in student housing, you should reserve a place as soon as possible. Even after you find a place to live, it is still possible to lose it if you do not move in early before the academic year starts.
Set a spending limit. While researching the perfect accommodation type, you may get ahead of yourself and reserve a place outside your financial range. As such, you should set a budget early in your search for accommodation that matches your lifestyle and the level of privacy you need. After setting a personal budget, it is easier for you to narrow down the options and make a wiser decision.