How To Apply To Study in Sweden
How To Apply To Study in Sweden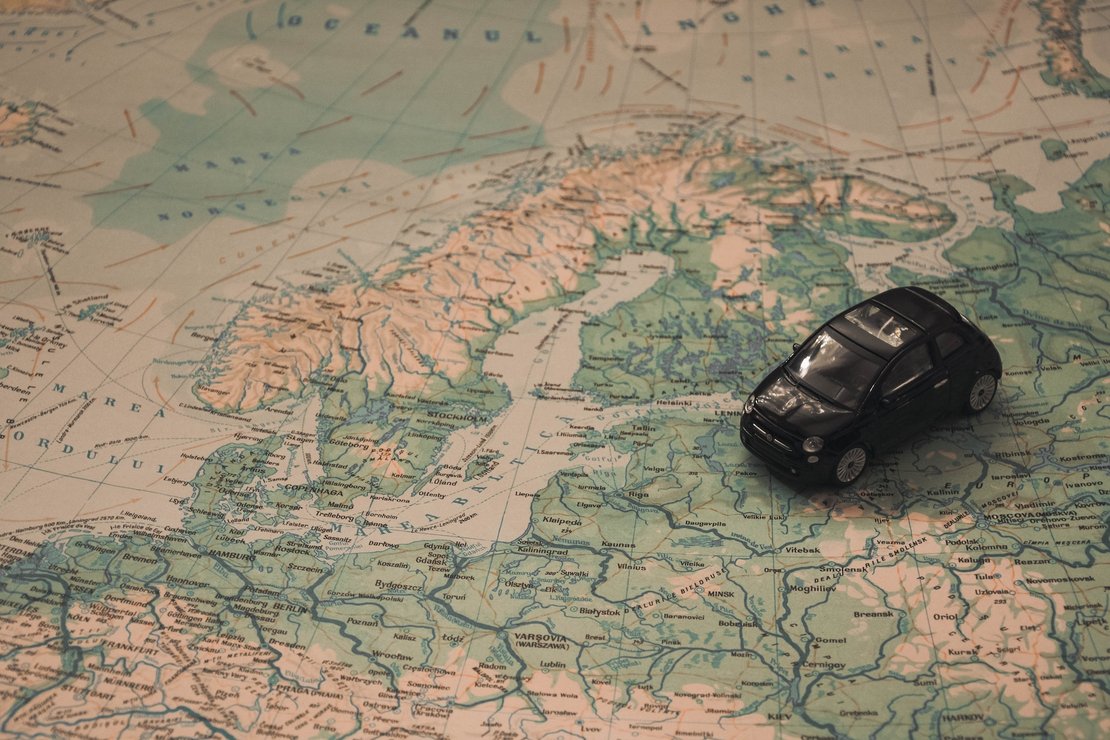 Sweden's higher education institutions are popular among international students, and around 66,000 students apply for admission to Swedish universities within a year. Because of the many applicants, Sweden's higher education system tries to simplify the application process for all students.
Here is everything you need to know about the application procedure for international students:
What Are the Application Procedure Steps to Study in Sweden?
There are multiple degree programs available in Sweden for international students, and the application process is similar for most degree levels and courses. The application process for Non-EU students is very different from that of EU students. Swedish universities offer a simple and easy application process through online platforms for all international and domestic students so that it can be clear and convenient.
Here is how to apply as an international student to study abroad in Sweden:
1. Find the Ideal Degree Program
Higher education in Sweden allows students to enroll in several degrees, including undergraduate, postgraduate, and doctoral programs. The application process in Swedish universities is straightforward and quick, at least after you find what you want to study. There are more than 1,000 programs available in Swedish universities, and you can find the ideal degree program in one of the 39 universities in Sweden.
2. Check Requirements
The requirements to study abroad in Sweden differ from one cycle to another. You must research the requirements for the degree level you are applying for. To understand what documents you must submit, it is important to check the university's and faculty's websites for specific and detailed information.
However, below are some of the public documents required from international students in Sweden, regardless of the degree level:
Passport.
Birth certificate.
Two recent photos of the applicant.
Recommendation letters.
Transcripts and previously obtained diplomas.
CV.
Statement of purpose or essays (if applicable).
Bank account statements or financial support (if applicable).
Language proficiency scores (if applicable).
Official translations of original documents.
3. Check Deadlines
Each university and degree program in Sweden may have different application deadlines for EU and Non-EU students. However, there are always two application terms for studying abroad in higher education institutions in Sweden.
The two admission deadlines are in autumn and spring. The autumn semester application deadline is more common among universities in Sweden compared to the spring admission round.
The application deadline for the autumn semester is usually mid-January, and the spring semester deadline is in the middle of August. When applying for the autumn semester, applicants should know that the last date to accept or refuse the offer is in April at the latest, and for the Spring semester is around the end of October.
Since there are two selection rounds, universities in Sweden may call students who were not accepted in the first round or were on the waiting list to enroll in the late admission term. This usually happens when applicants refuse their acceptance, and a free seat is available. If you get an admission offer during the second round, there is no need to reply with your response.
4. Apply Through Online Platforms
Universities in Sweden have a specific application process that differs from other European countries' higher education systems. International students who wish to study abroad in Sweden must apply through the application forms available online through Antagning.se or Universityadmissions.se (which is more suitable for international students who do not speak Swedish).
Here is how to apply through the Universityadmissions.se for international students:
Create an account.
Search and find the program suitable for you.
Complete the application form and submit it in time.
Upload the required documents along with the application form.
Pay the application fee.
Send new required documents if you have applied previously through this platform.
Submit a late application (if the degree program allows it).
Check your application status.
Print the results (whether positive or negative, as proof).
Regarding the application fee required from Non-EU students, applicants must pay an application fee of around €90 (one-time payment). The application fee deadlines have a separate date earlier than the actual deadline. The application fee counts for a semester, regardless of how many degree programs you have applied for.
It is important to mention that applicants from EU countries do not have to pay an application fee.
Is the Application Process the Same for Ph.D. Studies?
Unlike undergraduate and postgraduate studies, the application platform to study in Sweden does not include applications for Ph.D. studies. To apply for a doctoral degree, applicants must apply directly to the university. Each faculty and department that offer Ph.D. degrees are allowed to set its deadlines and application procedures.
5. Accepting the Admission Offer
If you have applied for one or more degree programs in higher education institutions in Sweden, the notification of selection results will inform you in detail about your acceptance or rejection. You may get a response informing you that you have been rejected. However, you are on the waiting list for admission in the second round.
For the Autumn admission term, the deadline for accepting the offer is the 2nd of April, and April 13th for the Spring admission round. If a seat is available from the first round, you may be lucky enough to be asked to fill that seat during the second round.
What Should I Do After Receiving the Acceptance Letter?
After receiving a positive response from the university, informing you that you have been accepted to the degree program of your choice, you must do a number of things as an international student.
The first thing you must do is apply for a visa and then a residence permit. Applicants from Non-EU countries should apply for a student visa as soon as possible.
After applying for a student visa, the next step is applying for a residency permit which is a must if you want to stay for the entire duration of your studies in Sweden.
Here is what you need to be eligible for a student visa and residence permit in Sweden:
Enrolled in full-time studies.
Proof of acceptance letter from your university.
It is advisable to pay the first installment of the tuition fees.
Proof of health insurance purchase (for students who plan to stay less than a year).
A valid passport for a minimum of six months.
Proof of application fee payment for the visa or residence permit (€145).
Bank statements and proof of financial support with a minimum of €840 per month if you are studying as a self-funded student.