Fun Facts About Switzerland to Slip Int…
Fun Facts About Switzerland to Slip Into Conversation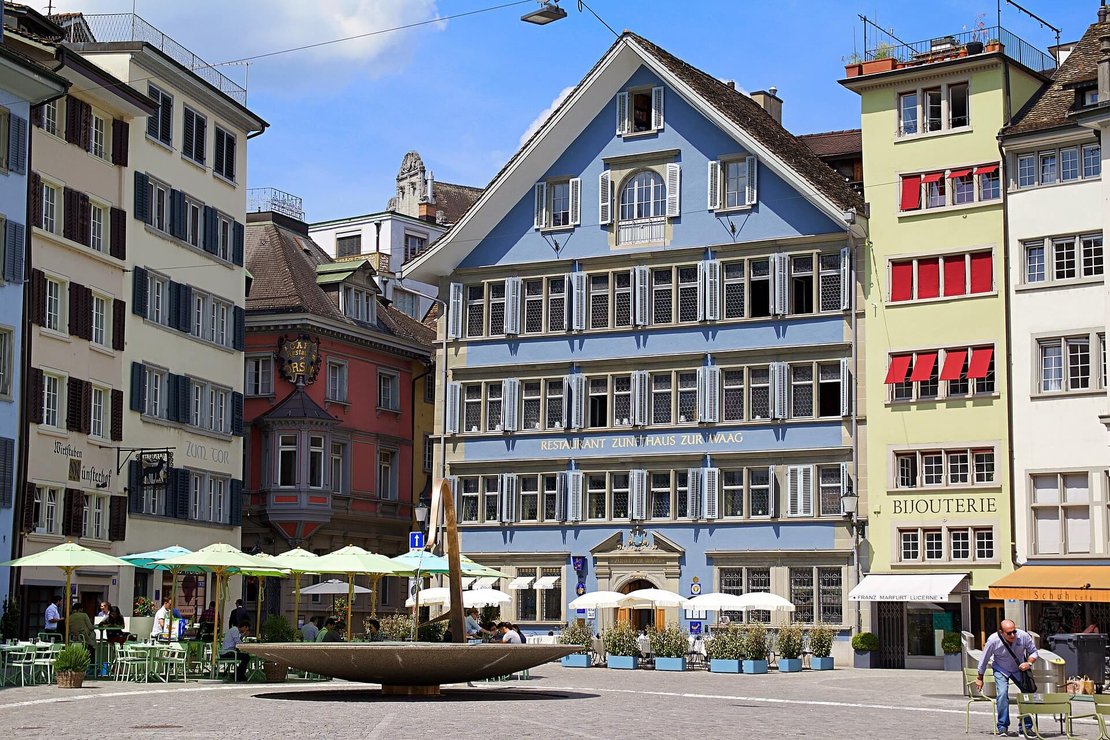 Switzerland is a destination where you can have fun while escaping the chaos of the outside world because of its safety and unique culture. Switzerland is a must-see destination because of its magnificent Alpine panoramas, thrilling adventures, picturesque trains, gorgeous scenery, delicious Swiss chocolates, and wonderful cuisine.
Switzerland may appear modest compared to other European nations, but it is a country full of surprises. Many interesting facts about Switzerland showcase its diversity and history.
Learn more about Swiss culture, traditions, clothing, and everything in between.
Here are some fun facts about Switzerland:
Gun Ownership is High, Crime Rate is Low
Switzerland's households contain more than two million weapons. This is made possible by the Swiss military system and some liberal gun laws. In Switzerland, handling weapons must follow tight regulations, and buying them carries a code of ethics.
Even though Switzerland has a large gun ownership, the country is still safe and peaceful. It ranks 11th in the Global Peace Index for its peacefulness and safety.
Switzerland Is One of the Most Expensive Places to Live In
Zurich was ranked as the third most expensive city in the world in both the Global Cost of Living Study and the Mercer Cost of Life survey.
The average monthly rent for a three-bedroom apartment is CHF 2,324, while the median price of a residence there is CHF 13,000 per square meter. The average pay is CHF 103,296.
Switzerland Has Four National Languages
The national languages of Switzerland are German, French, Italian, and Romansh. German is the language spoken the most, with about two thirds. This is one of the reasons Swiss people learn other languages as children. In addition to English, learning at least one other national language is required in school.
The Swiss Love Sundays
Emperor Constantine established Sunday as a day of rest 1700 years ago. The "Lord's Day" started as a religious requirement and became a custom. The Swiss value their Sundays and consider them to be fundamental rights. During elections, the electorate rejects proposals to ease Sunday restrictions.
For employers in Switzerland, Sunday work is expensive. Regulations and budget restrictions keep the stores closed. Only at train stations, airports, gas stations, on rare Sundays, there are stores open for business. In Switzerland, respect for one's neighbours and Sunday peacefulness are highly respected.
Mountains Make Up More Than Half of Switzerland
The Mountains make up 60% of Switzerland. The Jura mountains add another 10% to this percentage. Hence, mountains make up about three-quarters of Switzerland. Just ten percent of the population lives in this area.
The mountain areas are important for Swiss tourism because of their natural beauty. They serve as habitat for rare mountain plant species and occasionally endangered animal species.
Switzerland Is the Water Castle of Europe
A big part of the Swiss country receives its valuable water from more than 1500 lakes and 60,000 km of waterways. The Alps provide 6% of the drinking water in Europe. Large rivers like the Rhine, the Rhone, and the Inn as well as the Po Valley are fed by local springs.
This natural reservoir makes you recognize that Switzerland is the water palace of Europe. The Swiss Mountains are where it all starts. The water is abundant thanks to bubbling springs, copious rainfall, and tons of meltwater. Lakes, rivers, and streams all encourage swimming in the summer.
Switzerland Has a Lot of Banks
The several banks in Switzerland are regarded as an important sector of the country's economy. They are the market leaders globally, employing over 300,000 people, and managing almost 7000 billion Swiss francs. That makes up 25% of all cross-border assets in the world.
International trust is earned by Swiss financial organizations' high professionalism and dependability. The favorable tax structure and rigorous banking regulation make the financial center more appealing.
Third Happiest Country in the World
In order to assess which regions of the world have the best or worst living conditions, the notion of quality of living is applied. They examine five key categories: stability, healthcare, culture and environment, education, and infrastructure. Some people consider Zurich and Geneva to be two of the world's most vibrant and livable cities.
The average Swiss person has excellent health, one of the lowest rates of obesity in the world, and a long life expectancy. Switzerland also has a strong sense of community and a strong belief that it is a safe and clean country, both of which are factually true.
Switzerland Is a Chocolate Factory
The largest producer and consumer of chocolate in the world is Switzerland. Since Swiss chocolates are the best in the world, it is not surprising that Switzerland is well known for producing top-quality chocolate. The country leads the world in chocolate exports with roughly 190,000 tons exported each year (or 40% of global production).
The amount of chocolate that each citizen of Switzerland consumes is one of the most interesting facts. Every person in the nation consumes nearly 10.5 kg of chocolate each year.
Switzerland Is Also the Largest Producer of Cheese
Switzerland offers about 475 different types of cheese from all areas, including Emmental, Gruyere, Vacherin Fribourgeois, and Appenzeller. The interesting thing about Switzerland is that there are over 22,000 dairies, and they generate roughly 191,000 metric tons of cheese annually. The most widely consumed forms of cheese in Switzerland are produced on farms in the valleys.
While numerous hand-made cheeses may be found in Appenzell, the Valais is known for its Gruyère cheese. The Emmental Valley is yet another area widely recognized for its cheeses. This is the spot for you if you enjoy cheese.
Animals Have Rights in Switzerland
Switzerland is a pet-friendly nation with a number of regulations defending the rights of their four-legged pals. While some pet owners are required to undergo a course on how to care for their animals, dogs are permitted in restaurants and are allowed to eat there as well.
Also, laws mandate that animals must be housed in pairs. A vote on whether or not animals should have attorneys was held in Switzerland in 2010, but it was rejected.
Switzerland Has 7,000 Lakes
In Switzerland, there are several stunning lakes to explore. The largest lake is Lake Geneva, which has a surface size of 580 km2, although 40.47% of the lake is located in France, where it is known as Lac Léman.
With a surface area of 218 km2, Lake Neuchâtel is the largest lake entirely within Switzerland. Typically, Switzerland's wild waters are pure and clean enough to drink.