Best Language Courses in Germany
Best Language Courses in Germany
A German-language course will help you take things to the next level, whether you're an international student studying in Germany and want to learn German to earn your degree or you're a working professional and want to improve your German skills. Learning any language in a native-speaking country guarantees a deep understanding of the local culture. Although newbies to the German language may find the communication barrier challenging, locals will appreciate their efforts, allowing them to integrate more effectively.
Here are the best language courses in Germany in 2023:
GLS Language School
A green oasis in the heart of Berlin, GLS Campus Berlin is the only language school in Germany with a 14000 square meter campus, including on-site accommodation. There are 60 classrooms, 50 student apartments, 70 hotel rooms, a restaurant serving German food, and cafeterias on campus that are second to none in Europe. GLS offers German courses on all levels every Monday.
If you plan to study at a German university, GLS will prepare you for your entrance exam: TestDaF is the language entrance exam for university studies in Germany. GLS has received the Star School Germany award five times. The awards are presented annually in London and honor the best language schools worldwide.
Council on International Educational Exchange (CIEE)
You can study German culture through one of six academic tracks and take intensive German courses in Germany; CIEE offers German for beginners classes to help you understand German culture and language. Higher-level speakers can sign up for courses that teach them professional presentations and topics such as German news and music.
You can continue your studies with CIEE in London, Rome, Paris, Madrid, or even Cape Town after studying in Germany. In addition to study abroad opportunities, CIEE offers teach-abroad positions and international faculty training sessions.
The Middlebury School
The Middlebury School has earned a reputation for offering a wide range of study abroad experiences worldwide, including intensive German courses in Germany. As a student in Berlin, you will learn German with an emphasis on integrating into German society. You will commit to your language studies and cultural immersion as you volunteer, intern, or participate in extracurricular activities.
In addition to a rigorous curriculum and adherence to the Middlebury Language Pledge, Middlebury School in Germany offers cultural and linguistic immersion. Students have the best chance of acquiring fluency and engaging in the local environment by speaking only German while abroad. For this program, you must take at least six semesters of college-level German courses.
Alpha Aktiv Language Academy
The Alpha Aktiv language school is located in the heart of Heidelberg. The academy offers a pleasant and personal learning environment. As a result, students will enjoy every aspect of their stay while studying in comfortable surroundings. Besides developing language skills, the program's goal is to develop students' specialist and international knowledge and give them an insight into the culture of the studied country.
Students enrolled in the super-intensive course receive the same high level of instruction as in the intensive course, plus an additional 10 hours for language development and improvement. They also get ten extra hours of pure conversation. After only 80 class hours, you will be able to speak German in everyday situations.
Did Deutsch-Institut Hamburg
Located in the heart of Hamburg, Did Deutsch-Institut houses well-lit, spacious classrooms with state-of-the-art communication equipment. The concept of University Summer Courses was developed collaboratively between instructors from Did Deutsch-Institut and lecturers from the International School of Management (ISM).
The four-week courses offer students worldwide an excellent opportunity to create an academic project in the area of culture and civilization under the supervision of university lecturers at ISM while improving their existing German language skills. In these courses, students will discuss economically relevant topics relevant to the chosen course destination - Berlin, Frankfurt, Hamburg, or Munich.
Through a combination of language courses, university seminars, and excursions, international participants are able to gain a deeper understanding of Germany's language and culture: In seminars and workshops, as well as in afternoon free-time activities and weekend excursions, cultural theories become practical, and German skills are put to the test in authentic situations.
DKH Sprachschule Language School
The DKH School is one of the best opportunities for students who want to do a course in Hannover. This modern school allows you to do various courses from A1 to C1. The courses are designed for students who want to learn German in a short amount of time. They provide instruction in listening, reading, speaking, writing, and grammar. Communication is the main emphasis so you can build up your vocabulary and develop your fluency and confidence.
This course will enable you to express yourself spontaneously and clearly in everyday situations and to be understood. You will also be able to express your views about advantages and disadvantages, understand the main information of complex texts as well as the less important details, and you will be able to write simple personal or official letters. At the end of the intensive course, every participant receives a certificate of attendance with a detailed work report and attainment level.
Hermann Hesse Kolleg
Located in the heart of the medieval town center in Horb am Neckar, Herman Hesse offers excellent learning conditions with shops, cafes, parks, riverside meadows, and the Black Forest nearby.
For students who wish to enhance their communicative skills, this course offers more than just grammar and conversations. Students learn how to live in Germany, shop, use community services, interact with locals, write letters, do banking, and enjoy the local culture, whether it is food, concerts, or the theater.
If you're looking for an ideal starting point for a year abroad, whether studying, working, or interning, this course will provide you with more than 26 hours of learning German per week. From dawn to dusk, you will communicate in German with our experienced homestay families. Every Saturday, field trips and excursions are included in the course.
Sprachcaffe Language School
Sprachcaffe provides a dynamic course that gives students the boost they need to become more confident in their language skills. There is a great deal of emphasis on fluency in the school's courses.
Teachers use discussions, debates, games, role plays, and authentic learning materials. Classes also revise and build on previously learned grammar, and students' vocabulary is developed.
A four-day schedule ensures you learn the language effectively while allowing time for extra-curricular activities in the morning or afternoon.
Related: Find more information on how long it takes to learn German.
Related Articles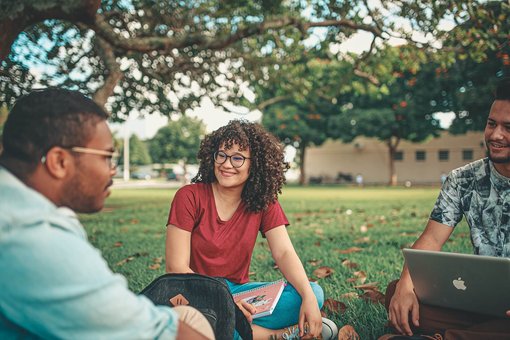 Read more about German Greetings: From 'Hello' and 'Good Day' to 'What's Up?'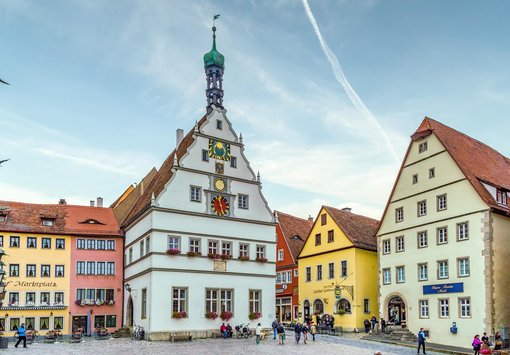 Read more about How Long Does It Take to Learn German (Realistically)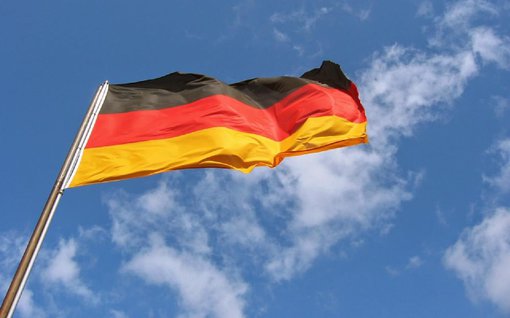 Thousands of international students look towards Germany when pursuing higher education qualifications abroad. Studying abroad has its challenges, but it is all worth it at the end of the day, especially if you choose Germany as a study destination. The German higher education sector offers numerous advantages and opportunities to students through a wide range of degree programs in some of the world's highest-ranked universities.