Requirements to Study in Germany
Requirements to Study in Germany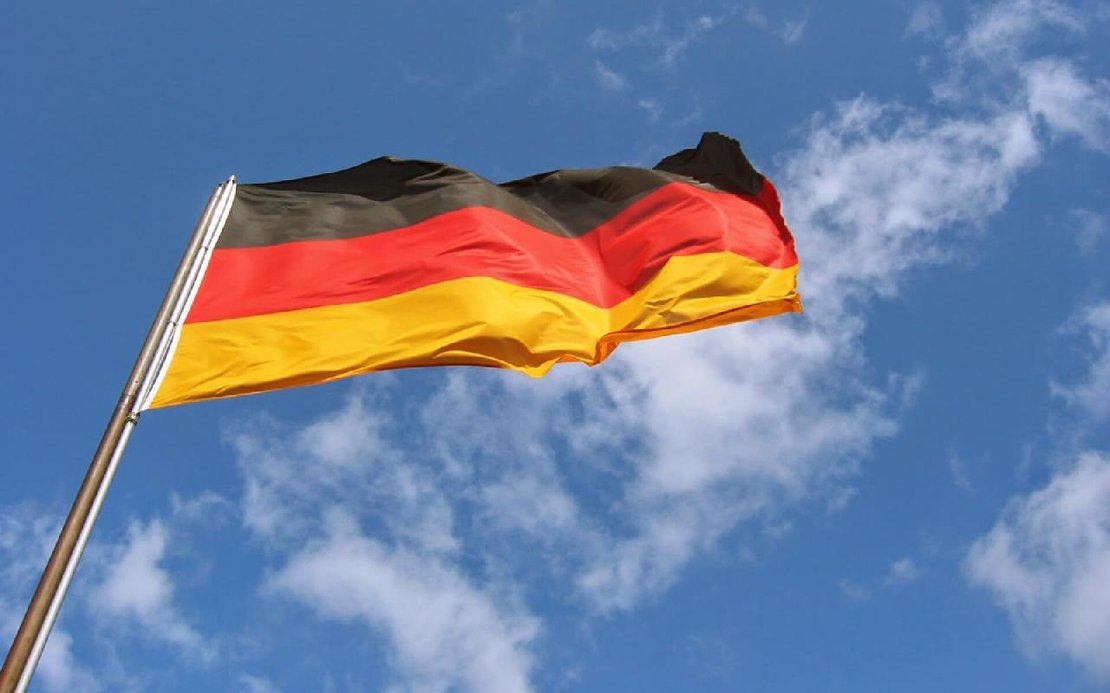 Thousands of international students look towards Germany when pursuing higher education qualifications abroad. Studying abroad has its challenges, but it is all worth it at the end of the day, especially if you choose Germany as a study destination. The German higher education sector offers numerous advantages and opportunities to students through a wide range of degree programs in some of the world's highest-ranked universities.
Depending on the degree program or study subject, university admission can be competitive, especially in art and music colleges. As of 2020, Germany counts almost 400,000 international students pursuing their qualifications in its higher education institutions. The requirements to study in Germany are simple; however, it is essential to stay committed, follow each step, and not give up.

Here are the requirements to study in Germany:
1. Start by Choosing a Study Program
Choosing a study program at a higher education institution in Germany is the first step towards studying in Germany. First, think about the career you want to have in the future. This will help you choose the right study program. You can find thousands of study programs in Germany, with many international study programs offered in English. However, the number of undergraduate international study programs is limited since most of them are in German. (Find international programs using Erudera's study program search engine).
Universities in Germany are academically excellent. For example, The Times Higher Education World University Rankings placed eight of them among the top 100 world's best universities in 2020. Depending on your preferences, you may choose to either study at a technical university, university of applied sciences, or in one of the colleges of art and music. You may find undergraduate courses taught in both English and German, starting with English to allow students to perfect their German language skills. However, Germany offers study programs at all study levels, not only undergraduate.
2. Make Sure You Meet the University Admission Criteria
Each university has its criteria that should be met to gain admission. After choosing the study program and the university you think is right for you, what you should do is head over to the admission criteria and make sure you meet all of them, considering they are among the most critical requirements to study in Germany. There are specific requirements universities tend to look for in an applicant, including a higher education entrance qualification or language requirements.

To be eligible, you need a higher education entrance qualification known as Hochschulzugangsberechtigung (HZB) or Abitur. If your school-leaving certificate is not recognized in Germany, you will be required to attend a one-year preparatory course (Studienkolleg). If your course is in English, you will be required to prove English language proficiency through TOEFL or IELTS. Alternatively, if your course is in German, as an intl student, you will have to provide proof of German language proficiency. German universities usually require levels B2 to C1 to study in German.
Some universities also require international students to enter an aptitude test, known as TestAS, which tests their ability to handle the degree program's requirements. This test certificate is not mandatory for all universities in Germany since some do not include it in their admission requirements at all, and for some universities, it is optional.
3. Gather and Submit All the Necessary Application Documents
To apply to German universities, you should make sure you submit all necessary application documents. It is advised to apply at least six weeks before the deadline to allow time if there are any missing documents. You may also be required to pay an application fee in some instances.
Typically, German universities will ask you to submit the following documents as part of your application:
Completed application form.
A valid passport and passport photo.
Certified copy of your high school diploma/previous degrees.
Relevant recognized qualifications.
Course modules and grades (translated).
Proof of language proficiency (depending on the program).
4. Get Your Finances in Order
Getting finances in order is one of the main requirements to study in Germany for international students coming from countries who need a visa to enter the country. Suppose you need a visa to enter Germany for study purposes. In that case, you must provide proof of financial stability, showing you can cover your living expenses in Germany. Currently, you will need around €934 per month to cover your living expenses in Germany, which means around €11,208 per year. International students usually provide proof of financial resources through a German blocked account. Overall, the cost of living in Germany is quite reasonable and affordable.
5. Do Not Forget Your Health Insurance Policy
Health insurance is mandatory in Germany, not only for nationals but for anyone who enters the country. Germany has an excellent and well-established healthcare system; therefore, they want to ensure that each person has health insurance, including international students. If you are from the EU/EEA, you might be able to use your health insurance from your home country through an EHIC (European Health Insurance Card). Alternatively, if you come from non-EU/EEA member states (and need a visa to travel to Germany), you must provide proof of health insurance as part of the visa requirements and university enrollment.
6. Apply for a Visa
A German student visa is also among the requirements to study in Germany for applicants from countries who need a visa to enter, reside, and study in Germany. To get your visa, you should apply at the German embassy or consulate in your home country or the one closest to your home country (if there isn't one where you reside). The process can be overwhelming; however, many students have gone through similar procedures to study in Germany. Initially, you should set an appointment at the embassy, gather all the application documents, prepare for the interview, pay an application fee, and wait for the (hopefully positive) response.
7. Find Suitable Accommodation
Some international students prefer finding housing in Germany before traveling to Germany. Some students would like to find accommodation once they arrive in Germany and only book a hotel room, so they have somewhere to stay until they find a suitable form of accommodation. As an international student, you can choose from student halls of residence, private apartments, or even shared flats. Rent might just be one of your biggest financial challenges depending on accommodation type. People who live in private flats tend to pay more for rent than those living in student halls or sharing a flat with other fellow students.
Once you find accommodation, make sure to register your address with Germany's registration office.
8. Open Bank Account
Many international students decide to open a bank account in Germany if they plan to stay in the country for longer periods of time. A bank account is necessary since it allows you to process payments, pay rent, and buy electronics easily. Opening a bank account in Germany as an international student is convenient and more affordable than using your bank account from back home. Nowadays, you can also open a bank account online; however, most students decide to wait until they arrive in Germany to open one.
To open a bank account as an international student in Germany, you will need the following documents:
Filled-out application form.
Your valid passport and current German residence permit.
Proof of registration/current address.
Proof of income/employment.
Proof of student status (if you want to open a student account).
Initial deposit amount (depending on the financial institution).
SCHUFA credit rating (applicable to some banks only).
9. Enroll at the University
University enrollment is a procedure to be completed once you finally arrive in Germany. This is an important step that should not be overlooked. You should provide a set of documents at the office for student affairs at your respective university and pay the fee (which is typically not more than 350 EUR/semester in public universities). You will have to repeat the same procedure every semester, so you have access to university facilities, attend lectures, and enter examinations.
Related Articles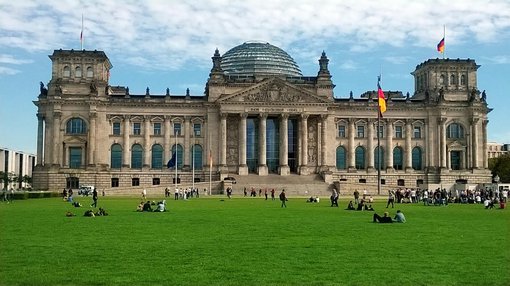 The higher education system in Germany is renowned globally for its academic caliber. This sector, regulated mainly at the state level, is well-established and recognized worldwide. Germany is a largely popular country for international students who want to pursue their qualifications in its higher education institutions. With almost 400,000 international students across its universities, Germany has reached academic expertise all ambitious students aim to pursue.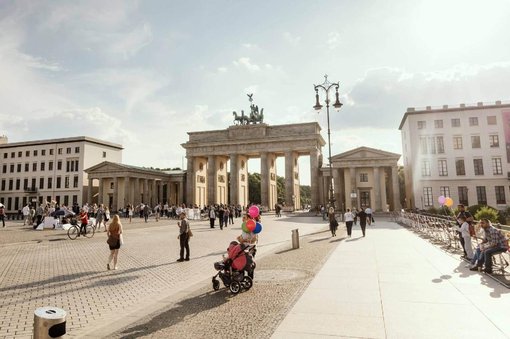 Germany is an outstanding country, especially for those interested in pursuing their higher education qualifications in Germany's educational institutions. Its higher education system is excellent, the study programs and degrees are comprehensive and efficient, and the study environment and university facilities offer a great deal of comfort. The cost of living and studying in Germany is quite affordable for the most part, considering that Germany largely offers tuition-free education.