Studienkollegs in Germany (Preparatory …
Studienkollegs in Germany (Preparatory Courses)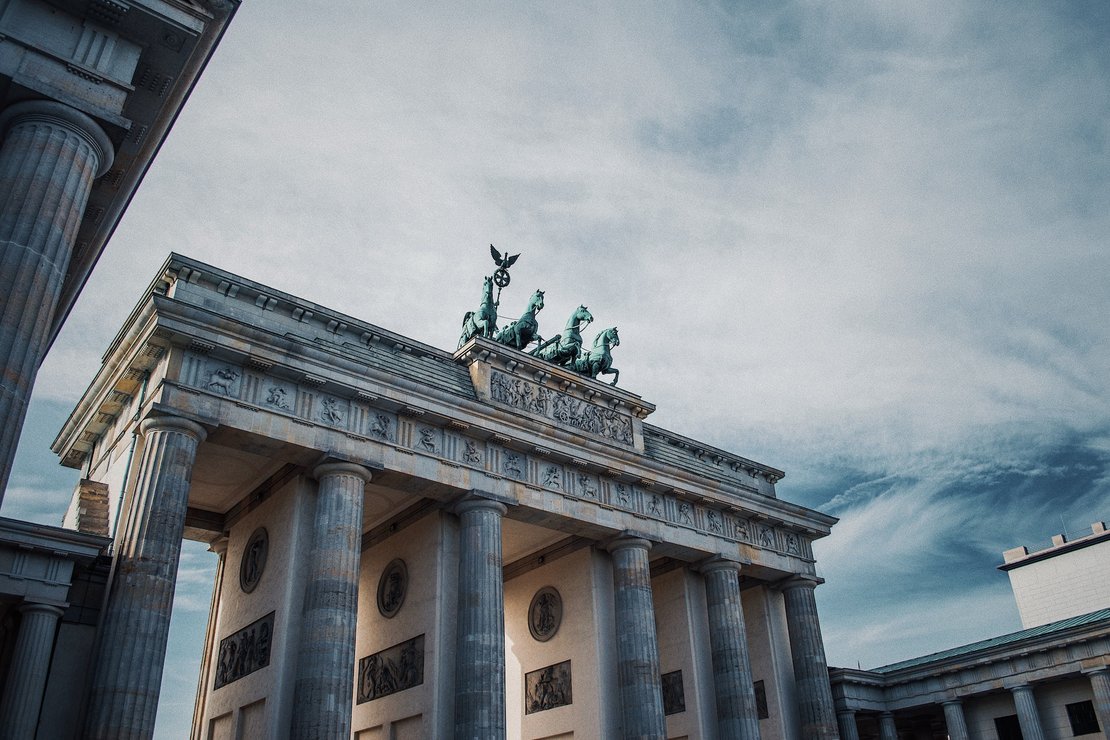 International students can't always enter the German university system straight with a foreign diploma. Before starting their studies in Germany, students must attend a preparatory course, depending on their degree.
Studienkolleg is the name of these courses. The term refers to both the institution hosting the preparatory and actual courses. These academic bridge programs educate students applying to universities to pursue degree programs in German universities.
Before enrolling in a German institution, international students must pass a university entrance exam. The Studienkollegs are used for this exam's preparation. These institutes provide special instruction and transfer the necessary skills for the intended study program.
Let's dive deeper into Studienkollegs in Germany:
What Is a Studienkolleg?
The Studienkolleg is an institution that connects international students to study abroad opportunities in Germany. The Feststellungsprüfung, sometimes known as the FSP, is a final exam that students must pass in order to be admitted to a degree program at a German university.
The Studienkolleg's goal is to prepare students for this exam. They give students a chance to catch up on their intermediate German language abilities or learn the fundamentals of German. In addition, Studienkollegs prepare students for German universities' academic environment and lifestyle.
There are both public and private Studienkollegs. The open ones offer more general course subjects and are free. Private Studienkollegs charge tuition yet could be a good option for some students who require specialized university courses.
Be sure to check before applying, as some German institutions may only accept credentials from some private Studienkollegs.
Types of Studienkollegs
The program you plan to study and the type of university you want to attend in Germany will determine which Studienkolleg you should enroll in.
Different subjects may require different approaches to learning. For example, STEM subjects may differ from social theory programs. Some fields of study, such as business and engineering, are available at both universities and universities of applied sciences. In contrast, others, like medicine, are only offered at one type of Studienkolleg.
Studienkollegs are divided into two types: University and Applied Science. It's important to choose the right one, as the type you choose will affect your options going forward.
| Studienkolleg Type | Course | Field of Study |
| --- | --- | --- |
| University | M-course | Dentistry, Medicine, Biology, Pharmacy, etc. |
| University | W-course | Business Administration, Economics, Social Sciences |
| University | G-course | Humanities, Foreign Language |
| University | T-course | Natural Science, Mathematics, Technical |
| University | S-course | Language Studies |
| University of Applied Sciences | TI-course | Technical and Engineering |
| University of Applied Sciences | WW-course | Economics |
| University of Applied Sciences | GD-course | Creative and Artistic |
| University of Applied Sciences | SW-course | Social Science |
To start your studies in Germany, it's important to consider which subject you want to study and whether you prefer a university or a university of applied sciences. For both types of universities, there are different types of Studienkollegs available. Each will only allow you to commence your studies at a university or university of applied sciences.
The university you choose will often have its own Studienkolleg, and you can apply directly to it. The application process is typically aligned with the university's admission process, and timelines are coordinated. However, some universities do not offer their own Studienkollegs, in which case, students can apply to an institute of their choice.
Studienkolleg Fees
Public Studienkollegs. Tuition is not charged at public studienkollegs, except for specific programs like the Freshman Program at FH Aachen. Although there are no tuition fees, each student is required to contribute. Administrative costs, on-campus services, and a bus or train ticket are all included in this fee. These costs range from 100 to 400 euros per semester.
Private Studienkollegs. Private Studienkolleg tuition fees can be significantly higher, ranging from 4,000 euros to 28,000 euros, with accommodation at some private Studienkollegs.
How to Apply to a Studienkolleg
The application process for a Studienkolleg is distinct from that of a university. Typically, students do not apply independently, but this is possible for some Studienkollegs.
Here are the two different methods of applying to a Studienkolleg:
Directly to the Studienkolleg. The easiest way to apply to a Studienkolleg is through the university you plan to attend. The International Office of Universities usually assists international students who must complete a Studienkolleg before starting their studies.
Independently via uni-assist. While not as common, some Studienkollegs allow students to apply directly. However, not all Studienkollegs offer this option. Students who apply independently are advised to consult uni-assist for assistance throughout the process.
Application Process
Check eligibility. Ensure your school leaving certificate meets the minimum admission requirements to study in Germany.
Determine status. Use the Anabin Database to evaluate foreign education qualifications and determine eligibility for direct university entry or attendance in a Studienkolleg. This helps you know whether you can apply directly to a German university or need to complete a 1-year Studienkolleg course to qualify for university admission.
Check requirements. Inquire at each of your preferred Studienkollegs to learn about their admissions requirements, application materials, and deadlines. Every Studienkolleg in Germany has unique application requirements, so it's important to check each one you plan to apply to.
Determine the application method. Decide whether you can apply directly to the Studienkolleg of your choice or if you need to apply through uni-assist. Some Studienkollegs allow students to apply directly to them. In contrast, others require students to go through uni-assist, an application portal that provides support throughout the application process.
Apply for a visa. Contact your German Mission or Consulate in your home country and check the requirements for applying for a visa. Follow the instructions provided and complete the application process accordingly.
Prepare for the entrance exam. Review the entrance exam requirements for the Studienkolleg you want to attend. Different Studienkollegs have different entrance exams, some with more math and less German, while others focus solely on German language skills. Check the Studienkolleg's website for sample exams and prepare accordingly.
Take the entrance exam. In some countries, you can take the entrance exam at an external office; in others, you must come to Germany.
Start your Studienkolleg studies. Once you pass the entrance exam, you will be admitted to a one-year-long course at the Studienkolleg of your choice. Upon completion, you can apply to study at the university or university of applied sciences of your choice.
Language Requirements
Studienkollegs in Germany teach in German, even if your study program is in English. Therefore, you must demonstrate adequate German proficiency to be admitted to a Studienkolleg.
Learning German is important to integrate into everyday German life and possibly start your career in a German company.
Studienkollegs help students achieve language proficiency up to level C1 of the Common European Framework of Reference.
Here are the documents typically required for a Studienkolleg application:
Application form.
Resume or CV.
Academic certificate, Degree, or Diploma.
German language certificate.
The Feststellungsprüfung (FSP)
To complete a Studienkolleg course, students must take a final exam known as the Feststellungsprüfung (FSP). The FSP covers all modules taught in the course and includes questions related to the specific study topic and questions about the German language. However, not all Studienkollegs offer the FSP, so it is important to check the course website to see if it is included as part of the curriculum.
Studienkolleg Entrance Exam
To gain admission to a public Studienkolleg, students must pass an entrance exam. The exam evaluates whether students have sufficient German language proficiency to participate in the course and assesses their foundational knowledge of the chosen subject area.
It's important for students to ensure that they have the minimum required German language skills, as the exam is conducted in German. The exam may also include math-related questions, so students should brush up on their math skills beforehand.
Private Studienkollegs typically admit students without entrance tests.
The G Course exam includes:
G Course Exam Tasks
Details
Language Analysis
Students are given three short factual texts on different topics.
Texts contain 75 missing or incomplete words.
The task must be completed in 30 minutes or less.
Chart Evaluation
Students are provided with a number of statements related to one or more charts.
Students must judge if statements are correct, incorrect, or irrelevant to the chart.
The task must be completed in 30 minutes or less.
The M, T, and W exam includes:
M, T, and W Exam Tasks
Details
Language Analysis
Students are given three short factual texts on different topics.
Texts contain 75 missing or incomplete words.
The task must be completed in 30 minutes or less.
Math Test
Test duration is approximately 90 minutes, including breaks.
Test portion can only be repeated once.
Sample tests from the Studienkolleg typically include content covered in the math test.
Related Articles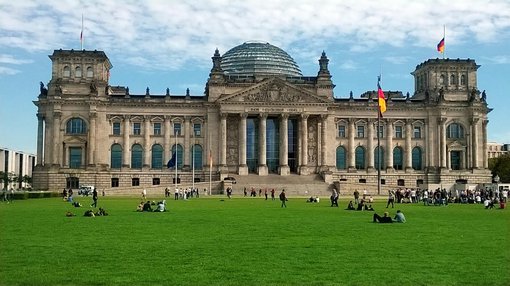 The higher education system in Germany is renowned globally for its academic caliber. This sector, regulated mainly at the state level, is well-established and recognized worldwide. Germany is a largely popular country for international students who want to pursue their qualifications in its higher education institutions. With almost 400,000 international students across its universities, Germany has reached academic expertise all ambitious students aim to pursue.