New Zealand Higher Education System
New Zealand Higher Education System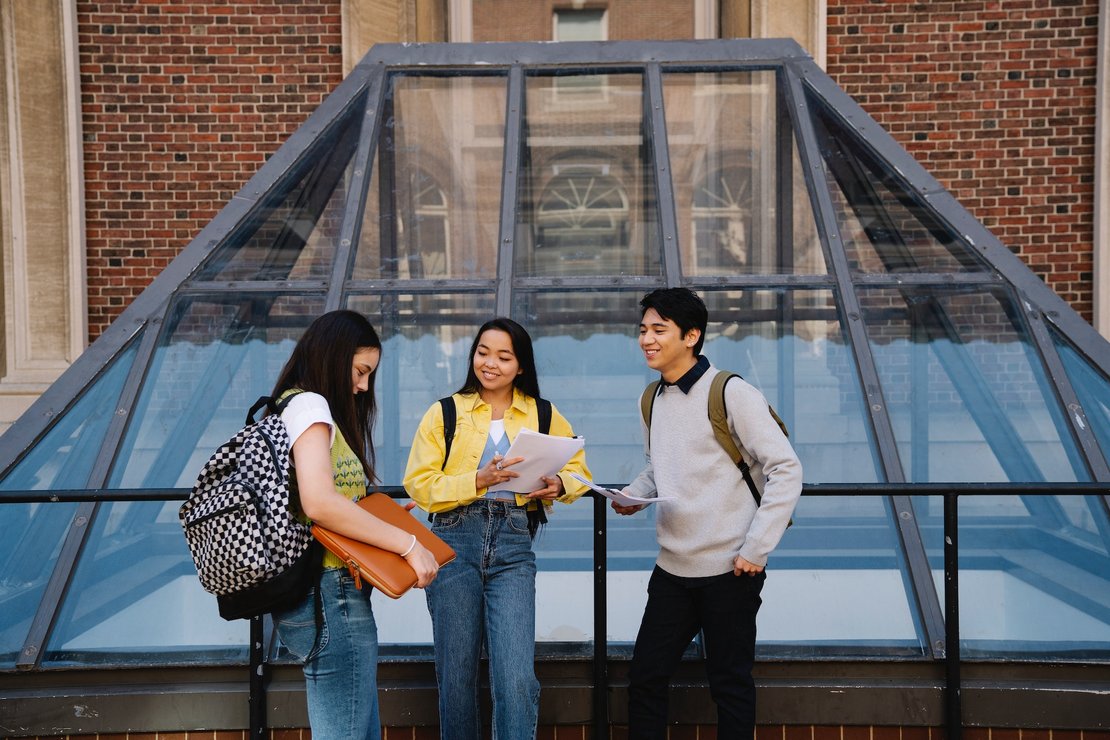 The higher education system in New Zealand is one of a kind and is less strict than that of European countries. Although the quality of education is prestigious and well-known among international students, universities in New Zealand offer students space and freedom to find themselves in various institutions and degree programs.
The higher education system in New Zealand is fixed, and they require an equivalent level of seriousness from students. However, students easily communicate with the academic and administrative staff. New Zealand universities offer a very easy-going environment where students are focused on their studies with few to no difficulties along the way.
Here is an overview of the education system in New Zealand:
What Are the Types of Higher Education Institutions in New Zealand?
Since the higher education system in New Zealand is clear and straightforward, they divide the higher education institutions into three main types. These higher education institutions in New Zealand make it easier for students to decide their future degree program and level and help them make wise decisions based on their interests and qualifications.
The three leading higher education institutions in New Zealand are:
Universities
Polytechnics
Private Providers and Colleges
Universities
There are eight universities in total in New Zealand, and they offer a large variety of degree programs. Universities in New Zealand are the most common choice among international students because of their availability to treat every student's needs individually and their program to help every international student find a suitable degree program.
The education system and lecturing methods in the universities of New Zealand are recognized worldwide. The admission process in Universities is typically focused on the candidate's prior experience and academic achievements, especially candidates for bachelor's degrees. Universities offer both undergraduate and postgraduate degrees.
Universities in New Zealand focus on students' development and their journey after graduation. Therefore, they cooperate with several communities, businesses, and job industries to help students join professional programs during and after their studies.
Institutes of Technology and Polytechnics (Te Pūkenga)
Compared to universities in New Zealand that offer degree programs in various study fields, in Institutes of Technology and Polytechnics Institutions, you can find degree programs in technical and vocational education. Te Pūkenga, as they call them in New Zealand, is focused on the professional aspect of teaching and preparing students for a certain profession.
There are around 24 Polytechnic institutions in New Zealand located in different cities and areas. The main teaching methodology that Polytechnics use includes the practical approach over the theoretical approach. Polytechnic institutions idealize the practical teaching approach since they want to help students develop their practical and professional skills —which are essential in the job industry.
Polytechnics in New Zealand offer a more flexible schedule with fewer study hours than Universities. However, each course requires students to engage fully and give their undivided attention. Polytechnic students must obtain some work hours and experience to graduate.
Private Training Establishments and Colleges
Among all higher education institutions in New Zealand, there are nine private training institutions and only two colleges. The only colleges available in New Zealand are located in Christchurch and Dunedin. The nine private higher education institutions in New Zealand offer several degree programs in a variety of fields, including some of the following:
English
Tourism
International Studies
Bible Studies
Private training institutions offer a flexible schedule, allowing students to choose between full-time and part-time studies. Part-time studies are mainly planned for students who need to work during their studies, and they typically last more than full-time studies.
State-Owned Teaching and Research Institutions
There is another higher education institution type available in New Zealand called Wānanga. There are three Wānanga located in New Zealand, and their teaching system is based only on the Māori tradition. The Wānanga institution uses the Māori teaching methodology, helping the Māori people develop professionally and engage in higher education.
How Many Degree Cycles Are Available in New Zealand?
There are many higher education levels in New Zealand, or ten, to be more specific. The seventh level is the bachelor's degree level, the starting point of international students' studies. However, two prior higher education levels award only certificates without a graduate certificate. Specifically, Certificate (levels 1-4) and Diploma (levels 5-6).
Below you will find all degree levels in New Zealand, from the seventh to the final level, and their meanings:
Bachelor's Degree (level 7).
Graduate Diplomas and Certificates (level 7).
Bachelor's Degree with Honours (level 8).
Postgraduate Diplomas and Certificates (level 8).
Master's Degree (level 9).
Doctoral Degree (level 10).
Bachelor's Degree
The average bachelor's degree program in New Zealand takes about three to four years to complete, depending on the study field and university. Applicants must have completed three years of high school education or an equivalent of a preparatory year, so it totals 12 years of prior education. The degree program students choose at the bachelor level is considered their major.
Most study fields at the bachelor level take around three years to complete; however, degree programs such as medicine, engineering, and law usually require four years of study and a minimum of 480 credits.
Graduate Diplomas and Certificates
The graduate diploma or certificate is another undergraduate degree; however, it is considered a more advanced degree qualification. This study degree allows graduates to apply for a postgraduate degree upon completion. It mostly focuses on the professional development of the students based on their previous education, which is mostly another undergraduate degree received previously.
To qualify for a graduate diploma or certificate, applicants must have a bachelor's degree in a relevant field or work experience.
Bachelor's Degree with Honours
A bachelor's degree with honors is usually received after getting a bachelor's degree. It is often considered a postgraduate degree since the graduate has shown outstanding achievement in their bachelor's degree. This degree level is a minimum of 480 credits and takes about four years to complete, or you can get a postgraduate degree for only 120 credits with a one-year duration to qualify as a bachelor with honors.
Postgraduate Diplomas and Certificates
To get admission for a postgraduate diploma or certificate, applicants must have a bachelor's degree or some prior work experience equivalent to the field they choose to study at the postgraduate level. The postgraduate diploma or certificate prepares students for another and more advanced level of their chosen field. Students will learn to do independent research as the specialization of their choice.
Master's Degree
The master's degree level in New Zealand can either be a regular master's in any field of choice or an MBA. The level of knowledge one usually gets at the master's degree level includes highly specialized advanced skills that a student previously received at the bachelor level.
Doctoral Degree
The doctoral degree in New Zealand counts as level ten of higher education studies. A doctoral degree or Ph.D. is also known as a research-based degree; thus, the student is no longer in a learning position but more of an independent researcher who creates an original opinion on a field. The applicant must have at least a bachelor's degree in the relevant study area and other research experience.
What Grading System Does New Zealand Use?
The grading system in higher education institutions in New Zealand varies depending on the university and degree level. The difference between the grading systems between universities is not distinctive; however, international students should be aware of the system before the academic year starts.
The grading system in most New Zealand universities is made of letters from A to D with + and - included.
The minimum passing grade is C-, and everything after that means a failed course. Some universities also use E to describe the student who failed the course. The letters represent the percentage awarded by courses, e.g., if students get 85% to 90% in a course, it translates to an A, and so on.
Here is how the grading system works in tertiary education in New Zealand:
| Grade | Corresponding Percentage | Description | Grade Academic Transcript |
| --- | --- | --- | --- |
| A+ | 90 - 100% | Outstanding Performance | 9 |
| A | 85 - 89% | Excellent Performance | 8 |
| A- | 80 - 84% | Excellent performance in most respects | 7 |
| B+ | 75 - 79% | Very good performance | 6 |
| B | 70 - 74% | Good performance | 5 |
| B- | 65 - 69% | Good performance with some errors | 4 |
| C+ | 60 - 64% | Satisfactory | 3 |
| C | 55 - 59% | Sufficient | 2 |
| C- | 50 - 54% | Adequate Evidence of Learning | 1 |
| D | 40 - 49% | Poor Performance | 0 |
| E | 0 - 39% | Fail | -1 |
What is the Main Language of Instruction in New Zealand Universities?
Most courses in higher education institutions in New Zealand are taught in English, except for the Wānanga institutions, where the language of instruction is Māori —the native language of the Māori people.
Some universities may also teach New Zealand Sign Language courses to give all individuals the opportunity to obtain a higher education degree.
If students lack an advanced level of knowledge of English, they are required to enroll in an English language school before starting the academic year.
Related Articles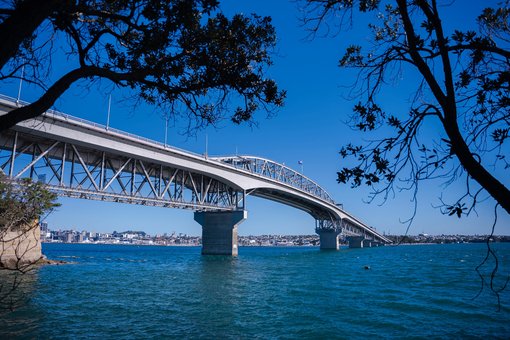 Read more about How Much Does It Cost to Study in New Zealand?