Study in New Zealand
The First Hello to the Morning Sun
Whether you want to study business, engineering, medicine, veterinary, or humanities, New Zealand is an ideal study destination. Apart from offering affordable tuition fees and a safe and peaceful environment, New Zealand is renowned for its higher education system quality. Attracting students from all corners of the world, universities in New Zealand are committed to delivering high-quality teaching and learning, ensuring an exceptional student experience.
Erudera's Complete Guide to Studying in New Zealand as an International Student
New Zealand offers a world-class education, emphasizing research and innovation, which attracts the thousands of international students who enroll in New Zealand higher education institutions every year. Tertiary education is well structured, divided into university and vocational education, and continuously promoting critical-thinking and problem-solving.
Universities in New Zealand have a strict quality assurance system that helps university degrees maintain their integrity and qualification standards. 92% of all international students in New Zealand universities choose this country due to its universities' strong reputation. The opportunities to grow and succeed are endless for international students in New Zealand.
Facts
Did you know that New Zealand became the first country to give women the right to vote in 1893?
Did you know that the Lord of the Rings trilogy was filmed in New Zealand?
Did you know that Gisborne in New Zealand is the first city in the world to see the morning sun?
Reasons to Study in New Zealand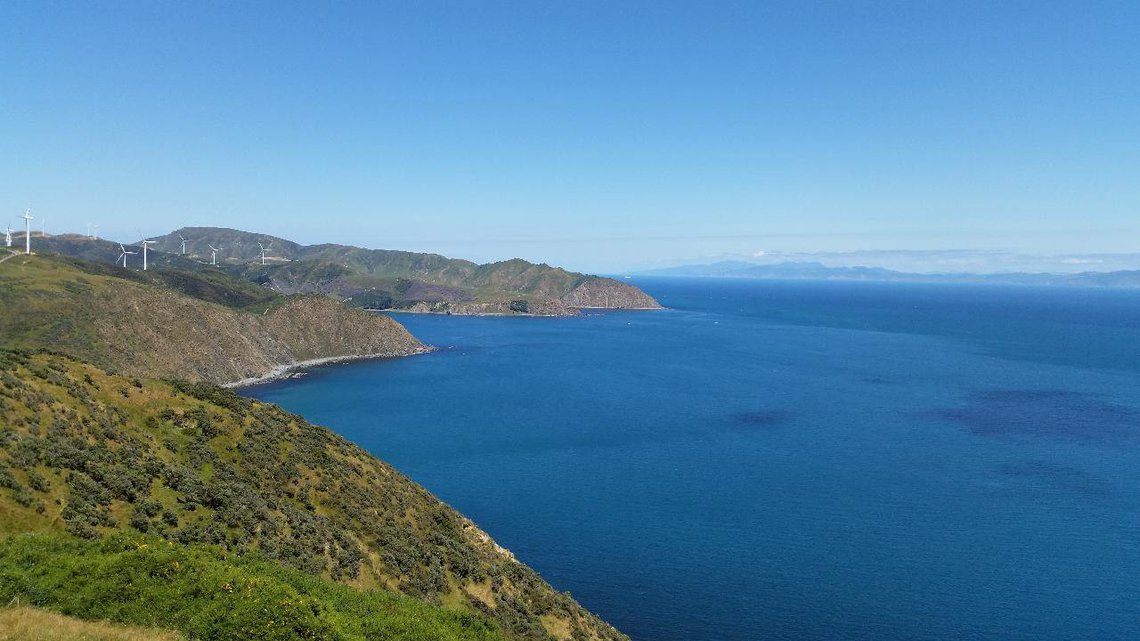 Higher Education Standards
New Zealand has eight universities, all of which are ranked in the top 3% globally. Generally, the higher education system in New Zealand is highly renowned for its structure, quality, academia, and development opportunities. New Zealand's research-led universities use innovative and interactive teaching methods, ensuring students learn how to become critical thinkers and contributors to society.
Globally Recognized Qualifications
The qualifications earned at one of the eight universities in New Zealand will be recognized globally. The New Zealand Qualifications Authority (NZQA) makes sure that higher education institutions meet all qualifications standards, which is why all New Zealand universities continuously rank in major university ranking lists.
World's Second Most Peaceful Country
According to the Global Peace Index, New Zealand is the second most peaceful country in the world. It boasts one of the world's lowest corruption rates while also being a stable country politically and economically. New Zealand offers a perfect environment for those who admire peace, prosperity, quality, and stability.
Great Outdoors
One of the most important reasons to study in New Zealand is the beautiful outdoors this country provides. There are plenty of opportunities to bring out the tourist in you and start exploring. Besides, the stunning scenery, blue waters, and mesmerizing mountains offer excellent opportunities to unwind, whether you want to go boating, cycling, diving, walking, or kayaking.
Work During Studies
The option of working part-time during studies is available in New Zealand. This way, international students have the opportunity to earn money while pursuing their studies. This is among great reasons to study in New Zealand because it allows students to support themselves and gain work experience without giving up on studies.
Grow Academically, Socially, and Personally
New Zealanders are known for their friendly and honest nature. During your studies, you will also be part of a community of international students worldwide, where you will get an insight into different cultures and traditions. You will be part of a diverse community where 16% of the tertiary student population are international students.
Higher Education System in New Zealand
New Zealand has eight state-funded universities, 16 Institutes of Technology and Polytechnics (ITPs), unified into the New Zealand Institute of Skills and Technology (NZIST). You will also be able to find English language schools in New Zealand, among the 550 Private Training Establishments (PTEs) in the country. The higher education system in New Zealand covers both higher education and vocational training.
Universities are research-led, academic rather than vocational, and they have shown their excellence through their top rankings in major ranking lists. International students can find vocational education in ITPs and a few PTEs, although the latter generally offers specific vocational programs at a certificate or diploma level (not degree).
Requirements to study in New Zealand for international students typically include meeting the English language requirements, gaining university admission, and obtaining a student visa. To attend university in New Zealand, international students must have completed a qualification in their home country, equivalent to the New Zealand University Entrance Standard.
Among the requirements to study in New Zealand for international students is a student visa. To obtain a student visa, international students must provide their letter of acceptance, evidence of financial stability, proof of accommodation, etc. As for the English requirements, typically, an IELTS score of 6.0/6.5 is accepted, but it might change depending on the university.
Tuition fees and costs in New Zealand for international students are somewhere between NZ$22,000-32,000 (US$15,691-22,823). Tuition fees for postgraduate international students range from NZ$26,000-37,000 (US$18,543-26,389). Tuition fees can change depending on the study program; for example, you can expect to pay more for medicine or veterinary courses.
International students in New Zealand will have to pay international fees, which means higher amounts than domestic students. An exception is international students on Ph.D. programs who pay the same tuition fees as domestic students (approx. NZ$6,500-9,000), which in US dollars is $4,635-6,419. The cost of living in New Zealand for rent and every-day expenses is reasonable, which balances the overall cost of studying.
Applying to study in New Zealand for international students begins with choosing a study program. After selecting a study program, students must apply directly to the universities and submit the necessary documents (listed by the university). If you are studying in New Zealand for more than three months, you need to obtain a student visa upon admission to your university of choice.
The documents you need to apply to study in New Zealand for international students might include a copy of your passport, medical certificate, exam results, or school reports. You will be required to pay an application fee and submit the application form. Some universities will ask you to attend an interview, usually done online.
Accommodation in Australia
Accommodation in New Zealand for international students is available in numerous forms. Depending on the students' needs and budget, students may choose from halls of residence, hostels, homestays, private boarding, or flats (flatshares). All these accommodation options vary in cost and conditions and proximity to university campuses.
The cost of living in student halls of residence in New Zealand varies. You will be expected to pay approximately NZ$200-300 per week for self-catered halls and up to NZ$600 for fully-catered halls. The national median rent for a room in a four-bedroom house in New Zealand is NZ$215 per week.
Popular Universities in New Zealand
New Zealand Higher Education News